Leveraging Ethical AI
An Interview with Yuki He, CEO of LiveMe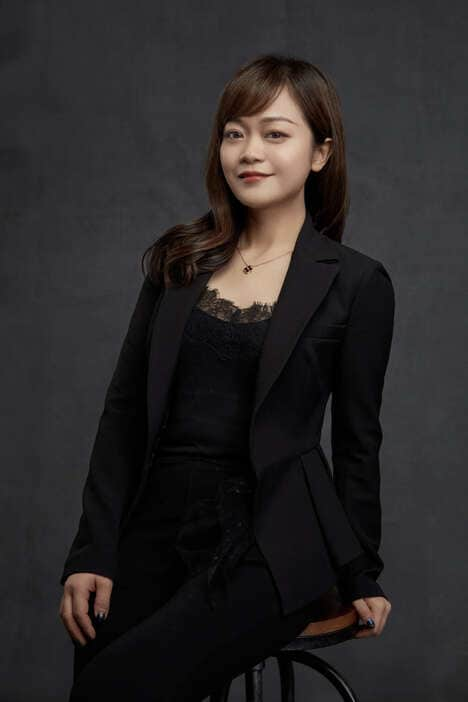 Yuki He serves as the founder and CEO of Liveme, a live broadcasting app that debuted in April 2016 in the US. It has consistently held the top position in social charts on Google Play and Apple's App Store, amassing over 50 million downloads and maintaining a stellar 4.5-star user rating. This success has attracted numerous social media influencers to the platform. Prior to Liveme, Yuki spearheaded the Clean Master team at Cheetah Mobile, a flagship product with 300 million monthly active users and a significant revenue stream for the company. Yuki's impressive career includes 15 years of experience in China's Internet industry, along with three and a half years of overseas product management expertise, where he previously held key roles at Tencent and Kingsoft.
1. Tell us your name and about your role?
My name is Yuki He, and I am the CEO of LiveMe. As the CEO, my role is to lead the team in managing LiveMe's product development and daily operations. I make decisions on all major business operation matters, develop the company's strategy and goals, establish the company's culture, promote the overall image of the company, and oversee the day-to-day business activities. I am also responsible for allocating funds and managing the company's investment and financing plans.
2. What does innovation mean to you?
Innovation means constantly exploring and pushing the boundaries of what is possible and using technology to improve people's lives. As the CEO of LiveMe, I believe that innovation is crucial in the livestreaming industry. We are always looking for new ways to enhance the user experience, whether it's through improving the quality of the video and audio or incorporating new features that allow users to interact with each other in more meaningful ways.
At the same time, we need to ensure that we are using technology responsibly and considering the potential negative impacts. As AI continues to advance, there are both positive and negative implications for the industry. On one hand, AI can greatly improve efficiency and enhance the user experience. On the other hand, it may also raise concerns about issues such as copyright and job displacement. As a leader in the industry, it's important to approach innovation with a balanced and thoughtful mindset, taking into consideration the potential risks and benefits.
3. Do you have any specific rituals for resetting creativity?
Creativity is a crucial part of our industry, and it needs to be nurtured constantly. One of my favorite ways to reset my creativity is to take a break from work and engage in activities that I enjoy, such as reading books, watching movies, and listening to music. I find that this helps me clear my mind and get inspired by different ideas and perspectives.
Another way I reset my creativity is by collaborating with my team members and bouncing ideas off of each other. In the direct-to-consumer industry, it's important to be innovative and unique, and working with a team can bring fresh perspectives to the table. We also invest heavily in AI technology, which allows us to optimize our platform and deliver better content to our users. AI has the ability to enhance personalization, create new ways of interacting with users, and improve the overall user experience.
4. How do you identify trends? What resources do you use to spot trends and consumer insights?
It is crucial to identify trends and consumer insights in the fast-moving world of the livestreaming industry. To do so, we use a combination of internal and external resources. Internally, we constantly monitor the user data and feedback on our platform to identify what features and content are resonating with our audience. We track the popularity of different types of content, such as music, gaming, and talk shows, as well as the engagement levels of specific creators. We also use AI to analyze user behavior and preferences, which helps us to improve our recommendation algorithms and personalize the user experience.
Externally, we keep a close eye on industry trends and developments, attending conferences and events to learn about the latest innovations and best practices. We also monitor social media and other online platforms to see what topics and conversations are trending among our target audience.
5. What makes an innovative company culture? How do you create a culture of innovation?
An innovative company culture starts with a mindset that embraces change and encourages creativity. Innovation is not just about creating something new, it's also about improving what already exists. To foster a culture of innovation, it's important to create an open and collaborative environment where everyone feels comfortable sharing their ideas and taking risks.
One way we encourage innovation at LiveMe is by utilizing AI technology. We've integrated chatbots and natural language processing to improve the user experience and make it easier for broadcasters to engage with their audience. We've also developed AI-powered filters and effects to enhance the visual aspect of livestreaming. These innovations not only improve the user experience but also set us apart from our competitors in the livestreaming industry.
But innovation isn't just about technology, it's also about company culture. At LiveMe, we encourage our employees to think outside the box and take risks. We promote a culture of open communication and collaboration, where everyone's ideas are valued and considered. We also provide opportunities for personal and professional growth, such as attending conferences and workshops, to encourage our employees to expand their knowledge and skills.
6. LiveMe regularly hosts activities to support women entrepreneurship, give voice to minority groups, and donate to charitable causes. With Diversity, Equity and Inclusion (DEI) becoming more critical for workplaces, how can organizations effectively foster a diverse and inclusive environment to ensure equitable opportunities for all employees?
At LiveMe, we understand the importance of creating an inclusive environment where everyone can succeed. To foster diversity and inclusion, organizations need to start with a commitment to creating a culture that values and respects differences. This can be accomplished by implementing inclusive policies and practices, such as providing equal opportunities for all employees, promoting diversity in hiring and promotions, and fostering a culture of open communication and collaboration.
In addition, we can utilize AI technology to support our DEI efforts. For example, AI-powered recruitment tools can eliminate unconscious bias in hiring practices, ensuring that candidates are evaluated solely on their qualifications and skills. AI can also help organizations identify areas where diversity and inclusion can be improved, such as by analyzing employee feedback and engagement data to identify any concerns or areas that need improvement.
Ultimately, creating a diverse and inclusive workplace requires ongoing commitment and effort from all employees and leaders within an organization. By recognizing the value of diversity and taking proactive steps to foster an inclusive environment, we can ensure that all employees have equitable opportunities to succeed and thrive.
7. Since LiveMe is an AI-driven social platform, can you speak about how the recent surge of AI advancements and their mass adoption globally has impacted its reach?
As an AI-driven social platform, LiveMe has always been at the forefront of adopting and implementing the latest advancements in AI technology. The recent surge of AI advancements and their mass adoption globally has definitely impacted our reach, as it has allowed us to better understand and cater to our users' needs and preferences.
For example, we use natural language processing and computer vision to enhance our user experience and provide personalized content recommendations. Our AI-powered virtual gifts and filters have also become incredibly popular among our users, as they allow for a more interactive and engaging experience.
Moreover, AI has also helped us improve our content moderation efforts, ensuring that our platform remains an inclusive space for all users. With AI, we are able to quickly and accurately identify and remove any inappropriate content or behavior, which in turn helps us maintain the trust and loyalty of our user base.
8. Looking to the future, how will LiveMe continue to be a leader in innovation?
Innovation is key to staying ahead in the competitive livestreaming industry, and LiveMe continues to explore new technologies, such as AI, to enhance user experience and provide more personalized content.
One area where AI can make a big impact is in content recommendation. By utilizing machine learning algorithms, we can better understand our users' preferences and recommend content that they are more likely to enjoy. This not only improves user engagement, but also helps content creators reach a wider audience.
Additionally, we are also looking into integrating AI-powered features into our platform, such as real-time translation and facial recognition. These features can help break down language barriers and provide a more immersive and interactive experience for our global user base.
As the industry evolves, we will also continue to explore new business models and partnerships to stay ahead of the curve. At LiveMe, we are committed to being a leader in innovation and providing our users with the best possible livestreaming experience.