Nostalgia's Cultural Impact
Tammy Butterworth, Front End Innovation Lead at PepsiCo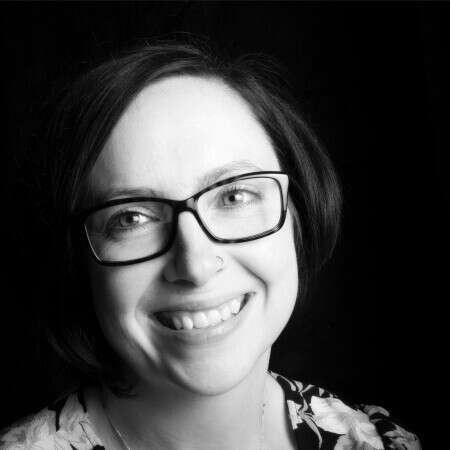 With a business model that encompasses all aspects of the food and beverage market, PepsiCo is an industry-leading company that understands nostalgia's cultural impact. For Tammy Butterworth, Front End Innovation Lead at PepsiCo, a vision of a brighter and more sustainable future in the food and beverage space drives her and her team's creativity and curiosity.
1. What does innovation mean to you?
The thing that gets me excited to do innovation in the food and drink space at PepsiCo is this vision of where we'll be in 2050 with 9 billion people on the planet. We know we need to change the way that we grow and use food to be able to feed everybody so I'm really excited that I get to work in that space and make a difference heading forward.
As someone working in CPG, innovation for me is super exciting. It's walking down the aisles in the store and seeing what's new. It's seeing how people are launching things to delight consumers and solve their problems. And I'm excited about the plant-based category in particular and about how it will impact a long term view of what we need in the future.
We don't need everybody to be vegetarian, but we do need them to start eating more plant-based foods to switch things over so that we can manage our food system and make sure it's sustainable. I find it very exciting to see the changes that are happening in that space, especially the new products that come through that you can't tell are plant-based.
And sometimes, we're speaking to our kids and they're like, is this real or is this plant based? So the fact we've gotten to that space is really exciting. We need innovation to feel like innovation. For me, something that solves problems and brings joy is innovative. It could be tiny, like new flavors, or it could be these world-changing food products.
2. How does your team generate new ideas?
We have so many ways of generating ideas and it's not a one size fits all approach. For us to come up with new ideas, the first thing to think about is how big these ideas are. Are we talking about new flavors? Are we talking about products that are new to the world? What's the size and scale of the problem we are trying to solve for our consumers?
The first thing that we may do is go out and do a market challenge. So see what is out there at the moment that consumers are buying and identify what is special about those products, which ones are most successful and what's driving sales? We look at trends, so we'll partner with companies like Trend Hunter and others to see what is really trending across the globe as well.
We see some things travel typically in food and drink. I'm looking out to Australia to see what's happening in health and wellness and that will then travel through to the UK and the US so we're always looking beyond our market. If it's something bigger, we will do a future testing. So we will take ourselves eight to ten years out and try to understand the lives of our consumers, what's important to them, what problems will they be facing and structure an idea around that.
We will then back cast from that point to a nearer time frame as something like three years to say, okay, that's where we'll be in ten, where will we be in three years and what products will they need now? So we kind of get the pipeline in place so it really depends on the scale, but we're always looking.
I think good innovators always understand that they're in constant ethnography. A great example is where I live, places where you just see behaviors and you kind of collect them. It may not mean something right now, but then later in a meeting and a discussion, something comes up and you make a connection and go, oh, this would be a really good way to solve a problem or bring joy to consumers.
3. Do you have any specific rituals to reset creativity?
The first thing I do when I'm thinking about creativity with my team is recognize where creativity happens, and it's very rarely in a meeting room. If I'm trying to drive creativity with a team, I will set up free work. We'll make sure everyone is grounded and they know everything about the consumer.
If we're engaging on a brand, they know the brand guardrails, the strategy, etc. So we'll do that in advance. Then I'll often give them some tools to take away like an idea book to capture thoughts so when they're walking the dog, having a shower or even drifting off to sleep, those are the times when people's creativity really kicks in.
So we're giving people the space to be creative at a time they feel creative and then when we bring them into a room, we can capture all of these ideas. We then start to build and use "yes and" techniques to take what they have outside of our session and build it into something really amazing.
I think about the senses as well so when we're in a meeting room, I try to make it as much of a creative space as possible. I have a huge frustration that we take people to a standard meeting room or a conference room in a hotel and say, okay, let's come up with the next big ideas. It's not the right space, but as much as we work in our limitations, how can we make it that way?
So playing music, putting pictures up, thinking about the sense of smell, putting fiddle toys out. Some people are very driven by touch and they have to have something that they can handle while they're coming up with ideas. So thinking about all those different ways that people need to be creative is important.
When it comes to the shift to virtual work, a challenge can be people jumping from one meeting to another. So we're expected to go from a serious business meeting into a creativity meeting and that can be a tough reset. In these situations, laughter is a really good way to switch people from serious mode into one that's fun and creative. I personally feel that there is a lot of benefit in doing some virtual ideations and there are some really good tools that we've been using while working remotely, which are things like online whiteboarding and post-it notes. You still have the same access to tools, but there's a capability to bring out different kinds of people in your group, and there is more diversity in your rooms when you're doing it virtually.
4. How do you identify trends and what resources does your team use to spot trends and consumer insights?
I think we're always looking for clues. As I said, the great innovators among us never just do an activity, but they're always looking for how could this be better? They're asking what can I learn from this? It's about constant ethnography.
We partner a lot with Trend Hunter and so on to look at the portal and understand what's online and just do some key searching. Getting the trend reports is also useful because you have experts in the space looking at what's out there. What I really value is data across industries so I will spend a lot of time looking at CPG in food and beverages, trying to understand what's going on, but what can I get from content that looks across different industries? Maybe some
technology comes in and we start to look further and say what's happening there and what can we do with it? How can we latch onto that? Or What's our vision of it? What's the need that's being solved and how do we bring it through?
I also think TikTok is a great way to see what's rising up real quick and coming back down. We can't latch everything onto it because some of those fads fade quickly, but taking a step back and seeing which ones are coming through and asking about the insight behind them is really interesting when identifying trends. We'll take all of those things and we'll build hypotheses about the consumer, what the problem to solve is for them and what kind of things they're doing
for themselves that we could make easier in those ten spaces that we've identified as super interesting.
5. What is the biggest challenge you face when innovating?
The biggest challenge I face is innovation for innovation's sake. New statistics say that a new product is launched every 2 minutes and I'm always thinking about how we're making sure we get those enduring innovations. How can we make sure we're identifying real consumer needs very clearly, what that tension is and how we're delivering a product that will really delight and meet an unmet need. If I'm meeting something that is already being met and then fighting with a product that already exists, people may or may not buy it. If I can come up with something that a
consumer actually needs, that really makes a difference.
6. Has there ever been an instance where another industry has influenced innovation at your company?
Yeah, absolutely and I can shed two points of view on this. One is consumer insight. Looking at the beauty industry, I think if you look across most CPG categories (beauty household, food and beverage), we feel the same trends at different times. Specifically for the beauty industry, collagen was well-established and was being talked about across food and beverage.
That hasn't really hit the mainstream yet so we've looked at that and understood, well, what is it that consumers want to get from collagen products and how do we deliver that for food and beverage? As a result, we launched Gatorade Bolt 24 with collagen. So you can see a direct example of the beauty industry's influence and the importance of that ingredient for consumers.
The second one I would share is on the technical side. If we get a problem we can't unlock to deliver a product, what are other industries like the automotive industry doing? The example I have is our Quaker Big Chewy bars. If you were to look at the equipment, you would see huge similarities to the paper industry. So we have big rollers rolling our bars out. And so when we have a technical problem, we're reaching out to different industries who have analogs.
7. What makes an innovative culture and how do you create that culture of innovation?
In terms of creating a culture of innovation, there are a few things that are really important to me. One is curiosity. If people aren't asking why I'm doing that and why did that not work, it doesn't lead them to make those connections. You need to be questioning everything and taking in everything as clues and putting together those hypotheses.
The other space is psychological safety so we have lots of failures in the space of innovation and we're not pushing hard enough if we don't take advantage of learnings. If everything is successful in terms of the development, in terms of the launch, we're probably in a very safe space. If we want to make some groundbreaking changes, we really need to be able to push boundaries and we need to understand what the sandbox is. We talk a lot about a sandbox. To
find the boundaries of the sandbox, you have to be outside of it. It's not a failure in the sense of it's a failure, but in a scientific sense, it's a learning opportunity that you have to be okay with. You have to build some experiments that will fail so that you can understand where to apply those learnings and where you will be successful.
In order to get there, you must create that culture of experimentation and that culture of safety to push the boundaries and then bring them back in again. I think a focus on consumers is really important too so we are here for our consumers and we are here to solve their problems. If we're not doing that, we start to talk to ourselves too much and create products that won't have that longevity and endurance in the market.
We also want to harness everyone that's in the room during a brainstorm session. How do you also go to people that think differently or work in different industries, have an experience and talk to them about your ideas and what you're seeing and build on them? Everything should be about "yes, and" until you get to the right idea. So overall, curiosity, psychological safety, experimentation, and bridge supports are the things that we need to have a really good,
innovative culture.
Another thing we practice is celebrating projects that didn't quite make it. So we have all these launch celebrations for new products, but it's also important to celebrate the products that didn't launch and get those teams together and ask what did we learn? How can we make sure we capture this and share it with the right teams? Because we're a huge organization and taking account of how we share those learnings so that people still feel the value of the work they've
done is crucial.
8. Looking forward to the future then how will PepsCo continue to be a leader in innovation?
For us to continue to be successful, we have to stay focused on what's important to our consumers, what problems they're facing, how are food cultures evolving? We've seen with migration of people that retro food cultures go with them. People are tracking back to their childhood and bringing through those nostalgic comforts.
The other important piece is digitization. Digitization is advancing so much and we need to bring that into the work that we do. We have so much data and knowledge across our business globally and always want to think about how to start harnessing that to make it work smarter and faster so that we can make more data-based decisions based on all of the history of data that we have.
Nostalgia Megatrend Spotlight:
Nostalgia is something that is important in the food and drink space because there are people moving around the world and I can speak to it. I'm from the UK and I live in the US now and when I'm having a bad day, the comfort food that I want is the comfort food from the UK because that's what I've built my own rituals upon.
So we know that people who are moving across the world – either because they're choosing to or because they've been displaced – we know that nostalgia and their cultural roots and food is really important to them. The other piece that we've seen is with COVID where people felt unsteady and uncertain and so they went back to the things that gave them certainty, for example the cereals that they had in their childhood.
They went back to having those, they went back to having breakfast at the table, they went back to having sit-down meals. So there is definitely some comfort in that nostalgia that made them feel rooted and made them feel that they were in a safe space.
We're seeing flavors come through as well. Flavors are a really nice base for us to play with nostalgia because we can add a range of extensions that really delight consumers and bring that joy. And you see them when we're doing our research going, oh, I've not had this since I was a child, and they're really excited to try it.
And then when they taste it and recapture it as they remember it, you can just see the joy that it brings so it's really important for us. The specific example we have there is Pepsi Soda Shop so we have a real vintage design on there. We have black cherry cola, cream soda cola. So bringing through some of those older, more vintage flavors in a way that people really resonate with.
Also, everybody's rooted in the eighties, so Strange Things coming through. Kate Bush being number one, and we have Top Gun too as number one in the cinema charts. To have Kate Bush and Top Gun being the big things, you can see that those eighties kids are really delighted and that's how nostalgia is coming through. So yeah, absolutely it's driving a level of comfort for people in a time of uncertainty and for those that are just experiencing it, it's a time of discovery
because they haven't heard Kate Bush and they didn't know what Top Gun was.
So it spreads across generations like a sense of purpose for those who have seen it before and then it's a new voyage of discovery for our younger cohorts.