Science-Backed Innovation
An Interview with Star Walsh, Associate Director of Skin Health, Research & Development at Kenvue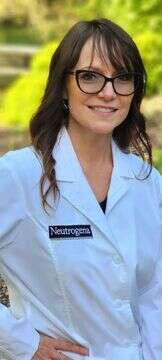 An established and passionate R&D leader with 28 years of skincare formulation experience, Star Walsh is the Associate Director of Skin Health, Research & Development at Kenvue. Star is responsible for developing the brand's Facial Moisturizer and Treatments (FMT) portfolio, and has a history of developing consumer loved products that have longevity on shelf. She currently leads a team of 10 scientists in the development of FMT new product innovation and process scale up with responsibilities from concept to commercialization.
1. Tell us your name about your role at Kenvue?
My name is Star Walsh and I'm the Associate Director of Skin Health, R&D at Kenvue. I currently lead a team of 10 scientists and the development of facial treatment, new product innovation, and also process scale. So, we're responsible for product development from the concept all the way to commercialization.
2. What does innovation mean to you? How do you and your team generate new ideas?
Innovation exists at various levels. You can enhance existing elements such as improving efficacy, ease of use, and sustainability. Alternatively, you can come up with something completely different and groundbreaking that doesn't exist today. These different levels of innovation are both important, as long as they fill a consumer need and they provide value.
When it comes to idea generation, we understand the category first and foremost, and we're aware of our competition in both prestige and the mass market. We stay on top of trends and we dedicate time for innovation brainstorming sessions. We also really embrace having an outside-in focus and being consumer-obsessed.
We understand our consumers. We go into consumers' homes and ask questions. We watch how they use our products, and we talk to them in order to understand their needs and any issues that they're facing. With that, we can spark ideas on how to help them. Additionally, we have teams that lead consumer behavior and insights and they co-create concepts and product ideas with consumers as well.
3. Do you have any specific rituals for resetting your team to be creative?
Getting out of the office and the lab environment is one way to reset. We do competitive product shopping days, or we completely remove ourselves and go volunteer in the community somehow.
If we hit a roadblock in a project, sometimes it's better to bring in people who aren't close to the project. it's always helpful to share project troubles with a broader team in order to get more perspectives and points of view. Sometimes, when you're in the weeds, and too caught up in the details, you're not seeing something simple that somebody not as close to the project can likely point out- this usually works for us.
4. Can you share more about the science behind Neutrogena products and what sets the brand apart from other skincare brands?
We always strive to provide science-backed formulas for skin health solutions and deliver on efficacy without compromising on aesthetics. At our recent Neutrogena #MySkinMyStory event in Toronto, I was discussing several products and there was a consistent theme of how we take ingredients that could on their own be harsh, but we take them and formulate in a way to make them more tolerable. At the same time, we deliver a consumer-loved aesthetic.
5. How do you identify trends and what resources do you use to spot what's next in your industry?
We meet frequently with raw material suppliers to stay on top of ingredient trends. We do store visits, we talk to consumers, and we have a consumer beauty insight group and upstream technology groups. Everybody is looking for trends in different areas. We also attend industry symposiums to stay on top of the latest science.
Additionally, we use sources and databases like Mintel, Google Trends and TrendScope and have a network of dermatologists that we partner with for insights to ensure that we're delivering on innovation that they're supportive of. So not a trend for the sake of a trends but rather, we look at if a trend has a skincare benefit and if it's backed by science.
6. What are some key ingredients to look out for in skincare products today and any specific ones that you would recommend during the summer?
The first and foremost most important ingredient during the summer is sunscreen. That is hands down the most important. If you're looking for moisturization, I would say hyaluronic acid, glycerin, and niacinamide are all good ingredients to use. If you have breakouts, salicylic acid is a nice tolerable acne solution or sulfur. I did discuss at the #MySkinMyStory event that Neutrogena® has a Stubborn Acne Drying Spot Lotion product with sulfur in it that is a very tolerable solution. If you're looking to reduce fine lines or uneven skin tone, retinol and vitamin C are two good options, but I would recommend to use those two at different times or on different days and always make sure to apply sunscreen during the day when using these ingredients.
7. What are some other key trends that you're seeing in the skincare space and how can consumers integrate them into their daily routines?
I'm not a proponent of trends just for the sake of following them. I only endorse trends if they offer tangible skin health benefits. My top suggestion is daily SPF application. Thus, your routine should involve cleansing, moisturizing, treating and applying SPF as the final step before makeup. While I'm not always a strong advocate of viral skincare trends, I firmly believe in safeguarding your skin through sun protection, moisturization, treating for a specific benefit and proper cleansing.
8. Can you speak about how Neutrogena is leveraging technology to improve customization?
Neutrogena® harnesses AI technology for personalized product recommendations. Our NeutrogenaSkin360® tool employs facial scanning technology, AI, and algorithms to identify skin concerns. We then look at more algorithms and use decision trees to determine various skin conditions in order to create tailored AM and PM routines for our consumers.
9. Looking to the future, how will Neutrogena continue to be a leader in innovation?
At Neutrogena we are passionate about innovation. If there's an unmet skincare need or a better way to address a current need, our team will find a way to make it happen – whether it be new claims, new forms, or new technologies. Our team loves rising to new challenges, and we stretch ourselves every day.
We rely on science. We've always prioritized science as the core behind our products, and this will never change. We're proud of our recommendations and partnerships with healthcare professionals and associations, which are a direct result of our commitment to science-first innovation