Breaking Barriers in the Entertainment Industry
A Talk with Simu Liu, a Multi-Talented Canadian
Related Trend Reports
Architecture
,
Art & Design
,
Branding
,
Design
,
Food
,
Life
,
Life Stages
,
Lifestyle
,
Live Arts
,
Media
,
Mobile
,
Modern
,
Pop Culture
,
Science
,
Tech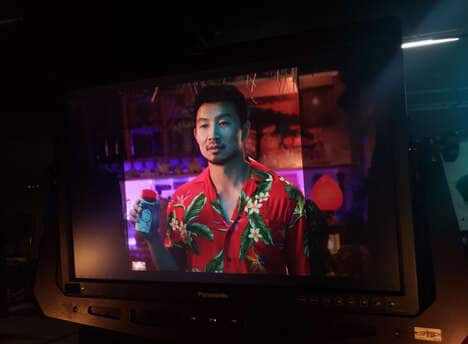 Simu Liu is thriving in the entertainment industry as an actor, stuntman, writer, and filmmaker. Originally born in China, he immigrated to Canada at the early age of five and grew up in the Greater Toronto Area. As a breakout star on CBC's hit show 'Kim's Convenience,' the first-ever Canadian Asian Old Spice ambassador, and Marvel's latest superhero as 'Shang-Chi' in the upcoming film, 'Shang Chi and Legend of the Ten Rings' -- he is proving to be a groundbreaking asset in the realm of entertainment.
We talked to Simu Liu about his knowledge and experience throughout his journey in the industry, what it's like representing a cultural community, and his perspective of how things are shifting in terms of representation.
Can you tell us a little bit about yourself and your journey in the entertainment industry?
My journey in the industry has been relatively short - seven years ago I had just gotten laid off from my job as an accountant, and so then decided on a whim to spend a couple of days on set as an extra. I fell in love with the people and the energy and so decided I would give the whole acting thing a try. Three years ago I was cast in my first major role on a show called "Kim's Convenience" (which is in its fourth season!) and five weeks ago I got the call that I would be Shang-Chi. I've been rejected thousands of times by casting directors, directors, producers, conservatories... but I never let the opinions of others define me. I kept pushing through in the blind belief that I could make it in this industry... and I'm so happy I never gave up.
Are there any challenges or pressure you face as a breakout star representing the Asian community?
Sure it's a challenge, but I don't see it as a pressure or a burden - I see it as a privilege and as a purpose. Growing up I was raised to shy away from the spotlight; my parents were very much of the 'put your head down and work hard' like a classic immigrant mentality. But that mentality will only allow us to blend in and get by; it does not create community, build culture or identity. I've realized that my purpose is to help my community stand firm and not bow our heads down any longer, and one of the most important ways I can show that is by embracing this platform that has been given to me.
In regards to your work with Old Spice, would you say it was an opportunity for you to redefine masculinity?
Totally. I feel like we're living in an exciting time where traditional ideas of masculinity and what it means to 'be a man' are being (rightfully) knocked on their asses. We need to let go of toxic mindsets and try to embrace vulnerability and equality. By doing away with an antiquated idea that we have to puff up our chests all the time, and not show emotion or share with our friends, we put ourselves in a better position to be allies to the women in our lives as well as those belonging to other marginalized groups. Our inner confidence should come from self-awareness and self-love, and not be rooted in toxic competition and insecurity. It doesn't hurt to be able to laugh at yourself once in a while either!
With the prominent progressive representation in the entertainment industry, do you have high hopes for the scope in the next five years?
I can see the landscape shifting right in front of me, so of course, my hopes are high. Stories are being told with faces that have never been seen onscreen before. The old guard is definitely changing. How far we go in the next five years and beyond depends completely on the audiences' willingness to buy into this movement. This isn't just watching waves and seeing how high they break; everyone has a part to play to build out our future five years and beyond.