Embracing the Metaverse
An Interview with Shurick Agapitov, CEO, Xsolla
Related Trend Reports
AI
,
Computers
,
Games
,
Job Trends
,
Life
,
Lifestyle
,
Market
,
Mobile
,
Retail
,
Social Media
,
Special
,
Sports
,
Tech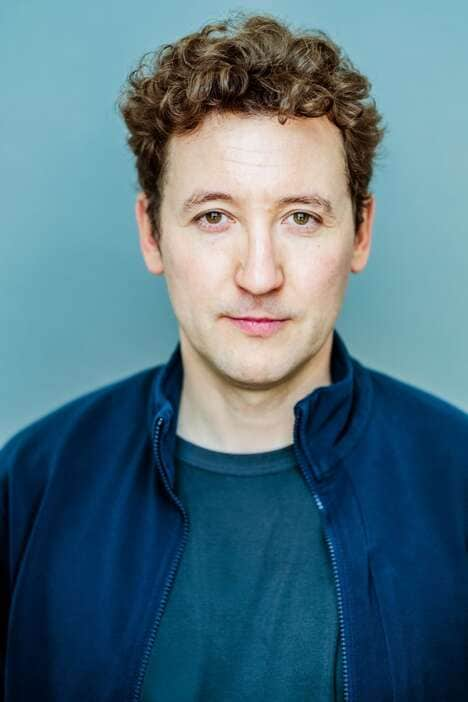 Xsolla is a video game business engine founded by Shurick Agapitov. As the CEO, Agapitov leads a global team that provides developers with the necessary tools and services to succeed in the highly competitive video game market. Recognizing the importance of artistic and creative control, the company established the Xsolla Funding Club, an investment network focused on supporting indie studios in reaching their development goals while maintaining ownership over their intellectual property.
1. What does innovation mean to you?
Innovation often refers to a new solution for an old problem, which can be a significant breakthrough applicable in business. There are generally two types of innovation: scientific innovation and business innovation. Scientific
innovation refers to advancements made through scientific research and exploration whereas business innovation refers to new or updated structures that address market needs or provide new opportunities. For example, if we consider the history of aviation, Pan American Airways attempted to innovate their business class scientifically by developing planes that could reach more destinations. However, they were overtaken by American Airlines, who introduced the concept of frequent flyer miles, which was a business innovation driven by capitalism. Both were remarkable innovations for their time.
2. How do you and your team generate new ideas?
We do a lot of in-person discussions where people gather together to brainstorm. I think that remote work has its advantages, especially with self-introductions, but human interaction and departmental problem-solving in smaller groups is also valuable. Sometimes, when there is a group of only 20 people, the innovation process may not be fully realized compared to a larger group of, say, 35 people. In such a setting, individuals feel safe to express their ideas, and that's when true innovation happens.
3. Do you have any specific rituals for resetting your team to be creative?
In general, the most spontaneous and organized innovation occurs when someone is open and able to clearly state the problem. Personally, I gather my team and specifically seek out a diverse group of individuals who possess different expertise or perspectives. We engage in discussions for half a day, and typically, we generate innovative ideas. However, I believe that innovation often arises when we apply existing technologies or methods that are already being utilized outside of our organization or beyond our day-to-day work. Instead of making up something new every time, it's often more practical to draw inspiration or concepts from other businesses or industries and adapt them to our own needs. By doing so, we can benefit from the knowledge and practices that have already proven successful elsewhere.
4. Has there ever been an instance where another industry has influenced an innovation at your company?
We work in video games, but what truly excites me is the potential for video games to bring forth innovative ideas and advancements that go beyond the scope of their core function. I believe that many innovations in the world have been influenced by the realm of video games and am particularly fascinated by how the elements present in video games can be applied beyond gaming itself. This is my passion, and it has been the focus of my recent work.
In video games, we often encounter gamification mechanics that encourage players to return regularly by offering daily tasks and rewards. These mechanics are beneficial for the gaming industry, but they also hold potential for communication and engagement in other areas. For instance, we can draw inspiration from loyalty programs and leverage modern video game mechanics to create engaging experiences that incentivize people to participate and reap rewards. Gamification is just one example of how video game concepts can be effectively utilized outside the gaming sphere.
The social mechanics and immersive technologies found in modern video games also have the potential to shape the future of the internet, possibly leading to the development of what some refer to as the metaverse. This metaverse, built on video game technologies, could revolutionize the way we experience the internet, introducing spatial and 3D elements. Exploring and embracing these advancements will require the expertise of technologists, and it is these two areas that fuel my passion.
5. How do you identify trends and what resources does your team use to spot trends and consumer insights?
I approach trends from a more personal lens as we work with individuals who possess a natural curiosity and a strong belief in exploring new ideas. Such people organically seek out trends as they enjoy bringing inspiration and spontaneity to the table. While it may be challenging to foster curiosity within an entire organization, it's possible to cultivate it as a personal discipline. By remaining open-minded and embracing curiosity, we can enhance our knowledge and understanding.
In today's world, we're surrounded by social network channels and powerful recommendation engines. Platforms like Twitter, Google News, and YouTube deliver information directly to us. Personally, I choose to leverage AI recommendations, despite some individuals opposing them. I proactively subscribe and unsubscribe from various channels on Twitter, Facebook, YouTube, and LinkedIn. This allows me to curate my feeds, ensuring that I receive inspiration and avoid content that fails to inspire me or that frustrates me. Taking an active approach to managing my informational diet is important to me.
6. What makes for you what makes an innovative company culture? How do you inspire a culture of innovation?
You can't force people to be more innovative or be more curious. However, there are certain actions you can take to encourage these qualities. One approach is to celebrate whenever new ideas are shared, whether it's through chat channels or within the internal wiki. By acknowledging and appreciating those who contribute new ideas or suggestions, you create a supportive environment that fosters innovation. This is something I personally strive to do in order to promote productivity.
7. What is the biggest challenge you face when innovating?
One of the biggest challenges can be dealing with numerous seemingly promising technologies, which are far from being practical. Previously, I've encountered situations where I jumped on a trend too early, only to discover that the technology wasn't ready or good enough. This led to frustration and giving up prematurely. In those cases, two, three years later, when the technology eventually becomes successful, you end up missing out on the opportunity.
This experience taught me that it's crucial not to dismiss innovations too early, even if they don't seem to work as expected initially. Sometimes, the potential of a technology takes time to unfold and may not align with our immediate expectations. It's important to avoid falling into the trap of early judgments, since this could result in missed opportunities to embrace groundbreaking developments. Being patient and open-minded are vital.
8. Can you provide an example of how a failure or missed opportunity has led to an unexpected innovation at a company, highlighting the potential for failures to act as catalysts for new and notable developments?
When COVID hit in March 2020, two significant events were impacted for me: the tax season and the Game Developers Conference in San Francisco. Both were canceled, leaving us frustrated and unsure of what to do. However, this setback prompted us to think creatively. As part of the video game industry, we were able to develop a virtual event concept called "Unconventional." We built 3D spaces with booths and interactive digital games for attendees.
Unexpectedly, interesting things started happening during the virtual event. Conversations and connections that would typically occur in physical conferences took place in the virtual environment. People would pass by and join our discussions, creating a sense of spontaneity and shared enthusiasm for innovation. This experience led us to realize the potential of unconventional conferences and the limitations of remote participation across different time zones.
Motivated by this, we shifted our focus to the broader concept of the 3D Internet. We are currently working on leveraging video game technologies to create immersive websites, which I refer to as "meta sites." The aim is to merge the interactivity of video games with the functionalities of traditional websites, building an interconnected virtual world.
So overall, the cancellation of in-person events sparked our journey towards exploring new possibilities in the realm of virtual conferences and the development of the 3D Internet concept, where video game technologies play a central role.
9. Looking to the future, how will Xsolla continue to be a leader in innovation?
I believe the metaverse holds a significant opportunity by combining 3D Internet and video game elements. This integration, along with blockchain infrastructure, can transform the internet and how businesses operate. Gamifying consumer behavior provides a unique way to educate them about products through mini-games.
The metaverse consists of three key elements: individual games, digital environments, and virtual spaces with virtual items. With 3 billion people playing video games, digital items are already familiar to gamers. These items could serve as a form of payment or rewards for their attention, similar to accepting website cookies. For example, attending a presentation might earn you a digital coffee coupon for Starbucks, or watching a sponsored video could give you a digital beer coupon to use in stores.
The metaverse isn't limited to virtual reality (VR) glasses but encompasses a new internet built on video game technologies. It blurs the line between physical and digital goods, creating dynamic digital destinations.
For me, the metaverse presents an exciting opportunity to combine 3D Internet, video game elements, and blockchain infrastructure, revolutionizing online experiences and reshaping how businesses interact with consumers.