Enhancing the Customer Experience
An Interview with Allison Litzinger Senior Vice President of Marketing at Sephora Canada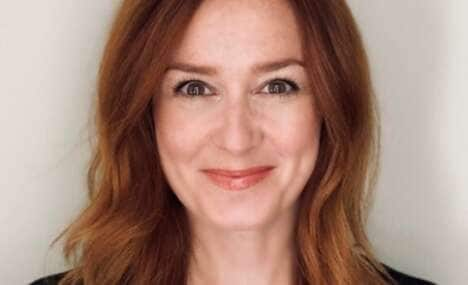 Allison Litzinger is a seasoned marketing professional known for her expertise in the consumer and retail sectors. She joined Sephora Canada in May of 2022 as the Senior Vice President of Marketing, bringing with her a wealth of experience in brand management and consumer behaviour. With a strong track record of developing innovative marketing strategies, she's leading Sephora Canada's efforts in enhancing their market presence and customer engagement. Litzinger's work has been internationally recognized by the Cannes Lions, The One Show, D&AD, The Clios, and beyond.
1. Tell us your name and your role at Sephora Canada?
I'm Allison Litzinger, the Senior Vice President of Marketing at Sephora Canada.
2. What does innovation mean to you?
Innovation is a crucial aspect of our work at Sephora Canada. In the beauty and retail industry, innovation could mean introducing new and unique brands to our portfolio, prioritizing cutting-edge in-store technology like Colour iQ to enhance the customer experience, evolving our ways of shopping to make things faster or easier for our customers, or marketing ideas that find new ways of breaking through and connecting with consumers. Given the rapidly evolving nature of the industry, prioritizing innovation is not only important, but essential to being the leading beauty destination in Canada and to meeting the ever-evolving needs of Canadians.
3. How important is an innovative team culture at Sephora Canada? Do you have any rituals for resetting your team to be creative?
Given Sephora's mission has always centered around redefining beauty – the cultural context, our brands, the customer experience - innovation is at the heart of our brand in all aspects, so it's important that marketing reflects and steers this positioning. It can be easy to get caught up in our fast-paced retail environment, so I try to reset the team by regularly looking at work across the industry and bringing the outside in as much as possible – across regions at Sephora as well as throughout other industries.
4. Can you speak about Sephora's mission of fostering a sense of belonging in the beauty industry, including through its campaigns?
Sephora's mission is to go beyond traditional tropes in the category to expand the way the world sees beauty and foster a sense of belonging. We believe in championing all beauty and celebrating our differences, and we want to empower everyone to feel that sense of confidence that we know Sephora can help deliver.
Our We Belong to Something Beautiful brand platform reflects this belief, and in this latest campaign and activation, we intentionally used Colour iQ as a proof point to our overall purpose. By helping every Canadian to find their own unique shade, we're able to give everyone a personalized beauty experience – fueling a true sense of belonging for all at Sephora and within the Canadian beauty landscape.
With Canada being one of the most diverse countries in the world, what better way to show that Sephora's Colour iQ technology was made to be nuanced enough to match all skin tones than to visualize over 140,000 shades, all powered by Colour iQ's scans of real Canadians.
5. Can you tell us more about the Sephora Illumination Powered by Colour iQ installation and the campaign overall?
Sephora Illumination powered by Colour iQ came to life as an immersive installation that celebrated the many diverse shades of beauty in Canada. Open to the public from May 25-June 1 in Toronto and free for all visitors, the installation was a data visualization, created using over 140,000 shades of diverse Canadians who found their unique match through Sephora's proprietary Colour iQ shade matching technology and allowed visitors to engage their senses in an interactive way. Featuring four 12-foot-tall digital screens, the installation invited visitors to animate each shade particle through music and movement, becoming an individual driver of the artwork and creating their own unique visual experiences. Visitors were also able to experience their very own Colour iQ scan with the help of on-site Sephora Beauty Advisors for the duration of the installation.
The installation was an extension of a new national campaign that we launched May 22. In addition to television, the campaign spans across social media channels including TikTok, Instagram, Facebook and YouTube and through out-of-home advertisements in key markets.
6. Can you tell us about Sephora's Colour IQ technology and how it relates to the company's inclusivity-focused brand mission?
At Sephora, we pride ourselves on having built a community where diversity is core to our value system, where self-expression is honoured and where everyone belongs, and Colour iQ is part of our ongoing journey to offer best-in-class services and experiences that cater to our diverse beauty community.
By introducing saturation into our Colour iQ technology, all Canadians, no matter their skin tone, can participate in shade matching. When clients receive their unique Colour iQ shade match, they also receive relevant product recommendations from Sephora Canada, making it easier for them to find beauty products that ultimately help them feel comfortable in their own skin.
7. Looking to the future, how will Sephora Canada continue to be a leader in innovation?
As the leading beauty retailer in Canada, we are committed to finding ways to continue creating meaningful change in the beauty industry. Looking ahead, we'll continue to innovate to meet our customers' evolving needs and desires, while also being bold in setting the trends in beauty & retail – through products, our leading loyalty program and customer experience.