The Fintech Evolution
An Interview with Robert Madej, CEO and Founder of PureFacts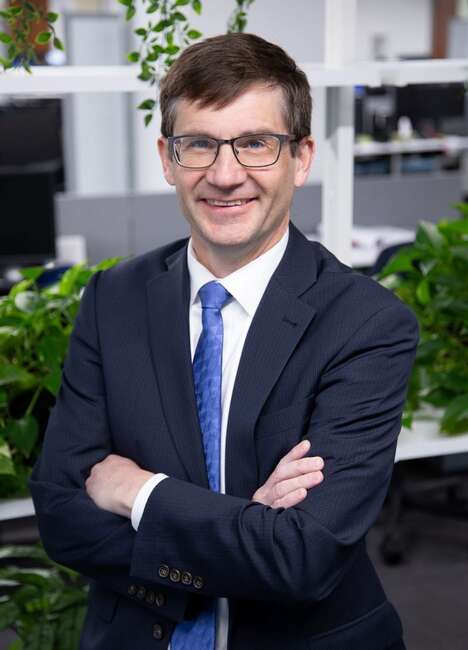 From giving financial advisors more access to data visualization tools to helping improve client retention rates, recent advancements in AI technology are transforming the fintech industry. Robert Madej is the CEO and Founder of PureFacts, a fintech company that has been helping its clients "grow revenue, manage costs and mitigate risks for over 20 years." Madej speaks about where AI technology is heading in the space while revealing how PureFacts fosters an innovative team culture.
1. Tell us your name and your role at PureFacts?
My name is Robert Madej, CEO and Founder of the company.
2. What does innovation mean to you?
At PureFacts, we have always prioritized innovation, which we define as both the introduction of new technologies and the exploration of new ideas. We work very closely with our global wealth and asset management industry clients to understand their biggest challenges around revenue management. We then deliver new technologies and products that help our clients improve customer experience, reduce costs, increase revenue, and avoid regulatory issues.
3. Can you speak about how AI's evolution has impacted the fintech space? Where do you see the industry moving next?
The evolution of AI is starting to have a significant impact on the fintech space by transforming the way financial institutions operate and serve their customers. With the advancement in technology and enhancement in collecting and using data, AI can analyze large amounts of information in real-time, which in turn can help find anomalous data and prevent fraudulent transactions more effectively compared to traditional methods.
AI algorithms have also helped financial advisors spend less time on the data and more time with their clients to provide personalized customer experiences for them which in turn can help improve client retention. With the advancement of AI, manual processes can be automated which in turn reduces the time, costs and errors associated with the manual tasks. This has helped financial industries to save time and money by avoiding legal implications.
In addition, AI can help financial institutions to better assess and manage risk by analyzing large amounts of data and identifying patterns that humans might miss. There has also been a surge in robo-advisors which can provide personalized investment advice and management to customers, making investment services more accessible and affordable.
Looking ahead, we can expect further advancements in AI technology to continue to shape the fintech industry. More accessible data and visualization tools that allows financial advisors to make better informed decisions and provide more personalized and sophisticated customer services essentially increasing the value of their advice to their clients.
4. How do you and your team generate new ideas? Do you have any specific ways you reset creativity?
We are a very client-centric company and have been focusing on collaborating and creating partnerships with our clients. These partnerships have allowed us to understand their pain points and we've worked together to develop solutions that address those needs. We have also done extensive market research which allows us to understand our target market.
We are always learning and look to keep up with industry trends and innovations in AI by attending conferences, reading industry publications and networking with peers. Tactically, we also provide R&D days for our AI team to explore different approaches to solving our client's biggest challenges.
5. How do you identify trends? What role do trends play at PureFacts?
Trends play an important role in shaping the direction our company takes in our R&D projects. For example, trends have allowed us identify opportunities for growth and innovations, and have helped us create new products and services for our clients. They have also impacted our business strategies, and have helped positioned ourselves as innovative, forward-thinking company.
6. ChatGPT has been dominating headlines since its release with many left wondering about its serious implications across multiple industries. Can you speak about what ChatGPT could mean for the future of wealth tech?
ChatGPT is great at analyzing huge amounts of text data which has the potential to transform the wealth management industry by improving customer service, providing personalized investment advice, enhancing risk management, streamlining operations, and providing insights into customer behavior and market trends. We can leverage ChatGPT to enhance our own client relationships in order to make us an even more client-centric company.
7. How is chatGPT helping to mainstream AI across business, finance, society and culture?
ChatGPT uses natural language processing to understand and generate human-like responses to questions. This makes AI more accessible and user-friendly, as people can interact with ChatGPT using natural language instead of requiring technical expertise in coding or programming.
Additionally, ChatGPT can help provide more personalized recommendations and insights to individuals which in turn makes it more valuable in understanding our clients and provide a better client experience. It can be used to engage with different people from different cultures and backgrounds, and this can help provide access to information and services that may not be readily available everywhere else.
Of course, with any new technologies, we need to be cautious of the downsides and potential challenges. ChatGPT like any other AI model can be biased and sometimes inaccurate in its responses. Relying too heavily on ChatGPT can result in a loss of critical thinking skills and human expertise.
8. Looking to the future, how will PureFacts continue to be a leader in innovation?
At PureFacts, we embrace a culture of innovation by allowing our employees to experiment and take risks and create opportunities to grow and learn. We also build relationships within our industry by attending different conferences across the globe.
We also organize our own conferences where our clients can learn about our technologies, and we help them leverage our new solutions and products. Additionally, we encourage and empower employees to contribute ideas and take ownership of innovation initiatives.
We will continue to spend on R&D and will continue to invest in AI by growing our team and skills in this area. We want to be the global leader in applying AI to make wealth management more accessible and valuable, while helping our clients with everything related to revenue management.