Radically Rebranded Creative Studios
An Interview with Jeff Staple on the New Reed Art Department
Related Trend Reports
Art & Design
,
Branding
,
Business
,
Design
,
Fashion
,
Health
,
Hip Fashion
,
Lifestyle
,
Luxury
,
New Ventures
,
Pop Culture
,
Retail
,
Shoes
,
Sports
,
Toys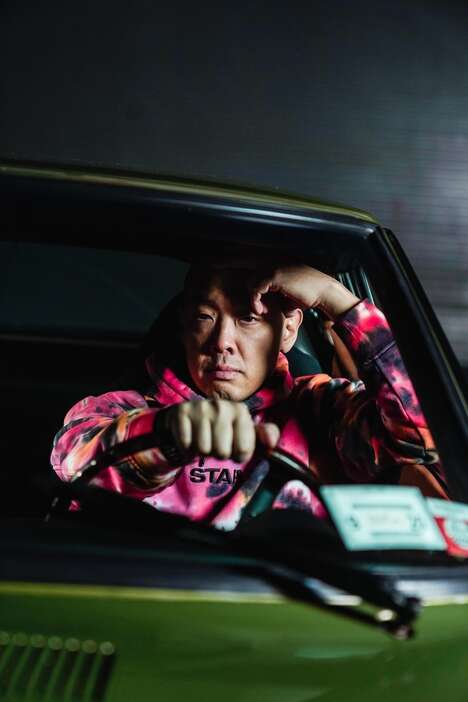 Recently, it was announced that STAPLE DESIGN STUDIO is rebranding and pivoting to become the refreshingly new 'Reed Art Department.' This marks a distinction from the STAPLE clothing brand and focuses on a much broader scope in the oversaturated market. The radical shift sheds light on the original foundation that has always been the vision for Jeff Staple, which is one that "stands at the intersection of what brands mean to people and the power and impact they have in our lives."
I spoke with Jeff Staple to learn more about the Reed Art Department, the values of the creative agency, and what he hopes to see for the future of the streetwear industry.
Can you tell us a little bit about yourself and the new launch of Reed Art Department?
My name is Jeff Staple, founder of Reed Art Department (formerly STAPLE DESIGN STUDIO), @staplepigeon (a pioneering streetwear brand), retail destination REED SPACE, and host of HYPEBEAST'S "BUSINESS OF HYPE" Podcast.
What inspired the rebranding of STAPLE DESIGN STUDIO to Reed Art Department?
In founding these various companies, I realized that there wasn't a clear delineation of my businesses (REED SPACE; STAPLE DESIGN STUDIO; and STAPLE Pigeon), and so, Reed Art Department provides that separation of our creative business. This is our first formal announcement of our creative consulting business-- having worked with brands for 23+ years, primarily through the network and word of mouth, now is the time to let all brands, in every category, know we are here to help them.
What are some key initiatives that RAD has in place to actively dismantle racial prejudices and systemic inequalities?
We just posted about this on Reed Art Department's Instagram, which you can find/reference
here.
In short…Using our platform and reach to promote and showcase talent of Black, Indigenous Peoples, and People of Color (BIPOC) Creatives.
"ONE FOR EQUALITY," a commitment to putting money & access into the hands of the organizations that are doing the hard work of eradicating racial inequality. The company is starting off the cause by donating 1% of its profits to organizations impacting inequality—FOREVER.
We've been long-time collaborators at ART START, a nationally recognized non-profit organization that uses the creative process to nurture the voices, hearts, and minds of historically marginalized youth, offering a space for them to imagine, believe, and represent their creative vision for their lives and communities. RAD will become the on-going creative agency of record for ART START on a pro-bono basis.
Parsons Scholars Program, which will center around People of Color in the exploration of art and design within a college environment. Students receive college credit while preparing for the college admissions process. We've committed $125,000 over the next five years to make sure the kids don't have to pay a dime.
What strategic partnerships were forged to make all of this happen?

I launched my brand over 23 years ago (first with STAPLE DESIGN STUDIO and StaplePigeon in 1997; then with REED SPACE in 2001). In that time, we have worked with brands across the spectrum like Nike, Oakley, Timberland, Cole Haan, Shake Shack and so much more.
What do you hope for the future of the streetwear industry in the next 5-10 years? How can brands in the scope collectively work towards this goal?
What's been incredible to see, is the power of the subculture, and how street culture has permeated every aspect of our society. This growing consumer's relationship with brands and labels have evolved beyond what they're buying, into what they're buying into. I actually think street culture will evolve to become bigger than many of the cultures that helped birth it—i.e., hip-hop, skateboarding, punk rock, graffiti, sneaker culture etc. Street Culture is the future.