The Future of Human Capital
An Interview with Phil Harkins, Co-Founder and Chairman Prossimo Global Partners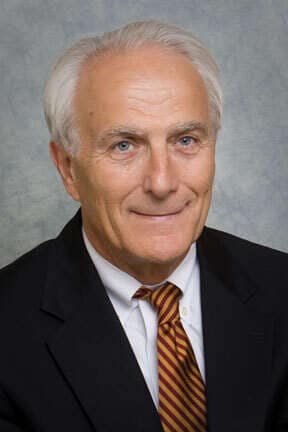 A renowned expert in organization development, leadership and executive advising, Phil Harkins has worked with over 800 organizations in 25 countries. These include government agencies, healthcare institutions, and non-profit organizations. Phil is passionate about creating high-performing teams and cultures, and has authored several books on leadership, communication and succession planning, including Powerful Conversations, Everybody Wins, and In Search of Leadership, He is also recognized as a Top 50 Executive Coach / Executive Advisor worldwide.
1. Tell us your name and your role at Prossimo Global Partners?
My name is Phil Harkins and I'm the Co-founder and Chairman of Prossimo Global Partners.
2. What does innovation mean to you?
We're in the human capital space and are always seeking to help individuals understand their own leadership while advancing it. We want to work with organizations to create attractive environments where people can build their careers, learn, develop, and grow. Being in the human capital space allows us to work closely with leaders and leadership teams, helping them achieve great things while ensuring they're advancing their own work and lives.
3. How does your team generate new ideas?
We generate ideas by continually talking to our clients. We're consumer based and our priority is understanding their needs. I've been the chief innovator in the consulting area for many years so I'm always on the lookout for trends. I want to understand where the markets are going, in order to see how human capital can be presented and accelerated, especially when it comes to the advancement of people and their ability to bring a fresh perspective to their organization.
We have a model that shows how leaders fundamentally do strategic things. They do systematic things, they do operational things, and they do growth things. If that became a four box model and you looked at the upper left, you would land in the innovation space, and we're finding ways to get leaders to spend more time on innovation. The problem with most organizations is that they stop becoming innovative because they're out of time. Everything is so operational and they can't think about innovation.
Our role is to help them set out specific time for innovation – even simple things like taking the last 15 minutes of meetings to solely focus on innovation. We also ask leaders to track the amount of time they really spend on new ideas. We often find that companies struggle more with innovation than anything else, while at the same time, we see those that are very innovative struggle with things like efficiency. When you look at Google or Intel for instance, or any organization of that scale, there's an understanding that anything that looks like it's repeatable doesn't have to be discussed in a meeting. This is done to get to the root of innovation while prioritizing doing new things in new ways.
4. What resources does your team use to spot trends and consumer insights?
I think we can fall into the same trap that everybody else does. Like a bee, we run from flower to flower, and so in order to identify trends that are valuable, we need to take the time to check in with each other and our teams about what innovative practices, processes, methods, and tools can help on the human capital side of things to advance an organization.
5. Can you speak more about the evolution of AI and its impact on the human capital space?
AI is enormous and will change everything. I think we all know that, and we don't know exactly how yet, but it will undoubtedly change the way work gets done and the way that people work together. Therefore, it's the most important trend out there right now on the human capital side of things.
We're currently in the process of working with 50 companies to help them leverage things like AI as a human capital experience. If you think of that model I mentioned earlier, the left side is the growth side, and the innovation side is the upper left hand quadrant – so it really looks like innovation, effectiveness, efficiency and productivity in the four boxes. That's where the trends lie, and they can be simple things like assessment work for top executives where they'll call me and say, we need to assess this person to see whether they fit. When faced with an assessment, I use this model to look at how companies spend their time and rely on track record interviewing techniques so that I can really get to the bottom of things. From my perspective, I want to know if they are capable of really making decisions around AI, and I want to know if they are even interested.
Innovation is hard because if you're innovative – your CEO Jeremy is a good example of this – there's a need to always simplify things because innovation is complex and trends are hard to track and identify. Another example is Mike Ruettgers who took on EMC as a company when it was in a bad place and almost bankrupt. They were doing less than 200 million in sales and were probably worth about 5 million because they were doing too many things and they weren't doing it well.
What Mike did when he took over in the early nineties is immediately go out there to see what trends customers served by EMC were looking to advance. His data collection process involved talking to 500 customers in three months face-to-face and traveling the world to meet with groups of 3 - 4 customers. As a result, he concluded that storage was the number one opportunity for EMC, causing the company to stop a lot of projects in order to innovate around storage and ways computer storage would work. Within four years, they became the world leader in storage, going from the brink of disaster to EMC ultimately being sold to Dell for $65 billion many years after.
Mike Ruettgers is often talked about but he's someone who wasn't naturally innovative. He used data analytics to determine what customers saw as important. The trends came back and said, we're doing 13 different product lines and consumers are leaning towards three, all around storage. The findings called for adapting quickly before becoming extinct and led to EMC's eventual success as a storage solution. He really exploited data and its power for good and he's a great example to tie into the idea of AI's potential for future innovators.
6. Do you have any specific rituals for resetting your team to be creative?
Well, I started my last company, the first leadership company in the world prior to this. It eventually became the number one leadership company in the world before I sold it. I did it because I wanted to revive innovation within our company since we had lost some of that. I wanted to reinvent our approach and some may wonder why, at this stage in life, I would choose to take on such a task. People always ask me why I'm not sitting on a beach at this point, and perhaps someone may choose to relax on a beach, but true innovators are not sit on a beach type people.
That is why we're organizing a unique event, bringing together the best speakers in a new way. To truly develop high potentials for 27% of the workforce who are 25 and under, we must first understand their needs and embrace new ways of learning. In order to understand the new generation, it's important to acknowledge their experiences and with the recent pandemic, it's crucial to empathize with others' perspectives. While events like the World Business Forum may offer great speakers, the most effective way to learn is by engaging with professionals of your own generation. This is not a judgment of age but rather an acknowledgement that different people are drawn to different things. What may appeal to me may not be the same for you, and it's important to prioritize diverse perspectives and adapt to individual learning styles.
I'm designing programs for you because for you, Sitting through hours of back-to-back keynotes may not leave you feeling satisfied or even able to recall everything you learned. That's why we offer a life-changing program, where you first undergo a work-life mapping experience before joining a small learning group of 15. You'll also have a dedicated peer mentor guiding you through the program and beyond, unlike typical Q&A sessions. So you have a friend for life. And in addition to that, we have 35 of the top coaches in the world there to give you feedback and guidance while
answering any questions.
What you leave with is a work-life map so that you have a plan. In today's complex world, regardless of age, gender and identity, it can be tough to figure things out. Whether it's your family, friends, or yourself, the discussion often becomes centered around what's next. Our research shows that people are tired of the same old approach and want to experience life and work on their own terms, not the way things have always been done. There's a very strong sense of not compromising on that, and that's healthy, and it's going to fit right into AI and where the world is headed.
To help leaders learn, develop, and grow, we must provide experiences that enable them to do things their way. Traditional education styles and subjects – what I grew up with – may no longer hold as much value for everyone. Today, it's important to be able to learn in a way that suits you best regardless of the subject, and people are learning in so many ways. They're learning in ways that allow them to do three things at once thanks to a unique ability to consume information from various sources, but most leaders struggle to keep up. To retain high-potential learners, organizations must offer what they need to succeed and be willing to accommodate their desires. Peer mentoring and work-life mapping are crucial components of our event for that reason because we want to emphasize deep thinking and decision making while providing people with a tangible plan. Without a plan, leaders may make poor judgements and fail. It's those who succeed that have gone through numerous iterations to find their purpose and that greatly impacts their decision-making abilities.
One of the reasons I'm successful in connecting with people of all ages is because I am adaptable and don't feel my age. This helps me work with clients on their three-year plans, as I can relate to their challenges in order to help create a customized plan to suit their needs. I believe that having a purpose and sticking to it is essential for success and that innovation is crucial in achieving our goals. To stay innovative, I pay attention to trends and observe the behaviors of younger generations. For instance, I have a granddaughter who is excelling academically but who doesn't want to attend a traditional college. Instead, she wants to gain work experience while in school and test out her assumptions. Her desire to combine work experience with education is reflective of the changing attitudes of younger generations, who place a greater emphasis on gaining practical skills and experiences.
Innovation is all around us, and I have had the pleasure of meeting many great innovators over the years. For example, Anthony von Mandl, the founder of White Claw, is one of the most inspiring individuals I've met. He is always on the move and looking for new ideas to bring to his business. I introduced Anthony to Jeremy, who had some great ideas that influenced Anthony even more. This interaction is a great example of how people can learn from one another and collaborate to create an even better solution.
Another area I find particularly interesting is behavioral economics and the work of Daniel Kahneman in particular. He won a Nobel Prize for his research on thinking fast and thinking slow, and explores the ways our biases and cognitive limitations can affect our decision-making. Recently, Kahneman has been researching the concept of "noise," which refers to the random variation in judgements that can arise even when people are presented with the same information. Understanding these concepts can help us make better decisions and avoid common pitfalls.
Innovation and progress can also be delayed due to our own biases and resistance to change. Leaders who cling to outdated methods and refuse to acknowledge problems can make critical errors that have disastrous consequences, as evidenced by the Challenger spaceship disaster. In the field of psychology and psychiatry, half of the diagnoses and decisions made are found to be incorrect, highlighting the need for constant self-reflection and reevaluation. The issue is particularly concerning in fields like emergency medicine, where doctors must make critical decisions within seconds. Emergency room doctors assess a patient's complexion, eyes, and perform quick tests to determine risk levels. While diagnosing a patient can be straightforward if they're bleeding, it can be more challenging for those with less visible symptoms. Nevertheless, emergency room doctors consistently make the best judgments out of all medical professionals.
7. Has there ever been an instance where another industry has influenced innovation at Prossimo Global Partners?
I can tell you that healthcare is an easy one and in Kahneman's book it occupies about half the cases that he brings up. Decision making on talent is another example, such as picking the right person for a job. A real-life case study is when I was asked to help the founder of Dunkin' Donuts 30 years ago. The company had been known as the first chain to introduce coffee and donuts but felt stuck about how to innovate next. When I asked him about the number of innovators on his team, he didn't have anyone in mind, so I suggested a marketing expert who had worked with Nike in the past.
She was hired for the job and was expected to be an innovator without being given much direction or support by others on the team. After being asked to share her innovation ideas, she came up with "bagels" which the team was reluctant to get on board with. I checked in with this employee and realized that this was a ladder of inference scenario. The ladder of inference involves making conclusions based on reactions. In this particular case, a new employee was viewed as an innovator but felt unheard, unappreciated and dismissed. I encouraged her to try again, and ultimately, she won over the CEO and team. Within two years, the company's profit had increased by 2.5% and this was the result of adding bagel ovens in each store. Although she eventually left the company, this example shows the importance of supporting and leveraging the ideas of innovators within organizations.
8. What makes an innovative culture? How do you create that culture of innovation?
It really comes down to having a balanced culture and to get there, you need implementers and innovators who can leverage each other's strengths. You need enough innovators to make an interesting, innovative culture and once innovators get together, they will learn from one another.
Starbucks and Howard Schultz are a good example where 25% of time is dedicated to new products and programs. And there's a guy by the name of Sumantra Ghoshal who died prematurely right after one of our events from a cerebral hemorrhage. He taught at the London School of Economics and became a friend, proving that most successful companies have innovative cultures as measured by having 25% of their annual revenue coming in from new programs, products, and services. That really shows us the importance of measuring innovation the same way you measure operational excellence.
Anthony von Mandl, CEO of Mark Anthony Group (MAG), is praised for his constant innovation, and is one of Canada's most respected leaders. Michael Treacy, author of "Double Digit Growth," also emphasized the importance of innovation as a discipline to achieve growth. Without making innovation a discipline, an organization cannot achieve it. Anthony's success in leading MAG to become a top player in the industry highlights the significance of constantly questioning assumptions and pushing for innovation, as it's the key to achieving double digit growth and staying ahead in the market. His product Whiteclaw became the fastest consumer product to reach $3 billion in under two years, a feat that no other product has accomplished. To foster innovation, it's important to cultivate an innovative culture, and Anthony has been working on this for 51 years.
Innovation also isn't always innate, but rather it can be encouraged in children who display creativity and curiosity. As Michelangelo said, he created angels by cutting away the parts that weren't angels, and similarly, children's natural creativity can be honed and encouraged. I have 10 grandchildren myself, ranging in age from their twenties down to their twos. My granddaughter Cecily is almost three and is a one-person show from morning till night, and I would say she's a pure innovator. Her dad is my youngest and has always been an innovative person. He initially followed in my footsteps by pursuing a career in clinical work, eventually branching out into the arts and various other fields. When looking at my granddaughter, she's not your typical almost three-year-old. She's not afraid to socialize with others and is self-amused, displaying a type of creativity that is similar to her father.
As someone who is interested in learning styles, I'm aware of how different individuals learn and how this can relate to their ability to innovate. For instance, Jeremy and Anthony learned differently from others, and I believe this contributed to their ability to excel as innovators. I believe that nurturing innovation involves recognizing and supporting individuals' unique talents and learning styles rather than forcing them to conform to a standard model. In my own life, I have shifted from being a clinician into a leadership role, and am constantly evolving while surrounding myself with like-minded individuals. Successful innovators also often face challenging situations that force them to excel, but forcing innovation does not work, and it instead needs to be nurtured and encouraged.
9. Looking to the future, how will you continue to be a leader in innovation?
I think the whole world of human capital is going to change. The whole world of learning is going to change, and education is going to be different. I hope for that because school is so important, but I do believe that our current education models just have to change because they're made for the middle. If you're in the wrong place at the wrong time, you don't get a chance to experience the same privilege and access to better education. I went to Catholic school and was forced into a classical education box and it was wasteful quite frankly. Even college for me was wasteful because I could have learned four years worth of stuff in a year.
Something we're currently working on is a year-long project called the Future of Talent Study, which will feature 50 companies as case material and result in a book. The study examines how work will be different and how the world will adapt to new ways of living and working. The biggest challenge will be motivating and inspiring people, and the study looks at best practices for attracting and retaining top talent. The program includes separate meetings with HR gurus, such as David Ulrich, and covers topics like AI, while identifying how the world can prepare for the future and stay ahead of the curve. My mission is to keep conducting research and uncovering valuable insights through data analytics, and I'm dedicated to exploring new frontiers in the realm of work. I also want to keep discovering innovative ways for companies to attract, retain, and empower top talent. It's together that we can inspire and motivate our teams to drive innovation forward while all playing a part in transforming the world we live in.