Dissecting the Chaos of Cool
Nigel Goodwin, Professional Case Writer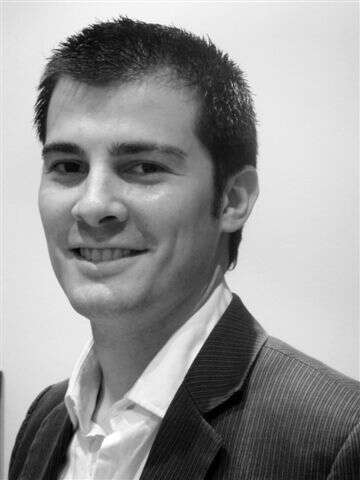 As a professional writer, Nigel Goodwin travels across Southeast Asia to research, write and publish case studies about ground-breaking companies and industries. His cases are published by the Richard Ivey Business School (Canada, Hong Kong) and the Nanyang Business School (Singapore) and used in their undergraduate and MBA programs.
In the last two years, Nigel has traveled through Singapore, Malaysia, Indonesia, Hong Kong, mainland China, Thailand, Vietnam and the Philippines in search of hot trends and cool business issues.
Nigel is also a good friend and a Top Trend Hunter. Check out his portfolio:
TrendHunter.com/Nigel
15 Questions With Nigel Goodwin
1. How did you become interested in trend hunting?
For as long as I can remember, I've been interested in what's fresh and hot. I've always had an insatiable curiosity for new ideas, activities, discoveries and trends. I would scour the newspapers and the Internet for news. Later, when I entered business school and then the business world, I continued to search for trends as a way of finding new business opportunities. If you want to lead and succeed in business, you have to know what's happening in the world and you must anticipate what's going to happen next.
2. How long have you been trend hunting?
I've been spotting trends on my own for years just for personal interest. Once I entered business school, I continued spotting trends but with a new focus: to find business opportunities, or "the next big thing".
3. Why do you contribute to Trend Hunter?
I joined Trend Hunter shortly after its launch. Jeremy Gutsche and I went to business school together and then worked together at the Monitor Group, a strategic consulting firm, so I know him well. When he launched Trend Hunter, it sounded like a great way to focus my own trend spotting interests and to share information with like-minded people. I don't receive any remuneration for this; I do it simply because I enjoy it, because I like the virtual community of other trend hunters and because I want to be a part of something that is going to be huge in the future: Trend Hunter!
4. How do you define cool?
We are constantly bombarded by information and noise in this high-speed, non-stop, hard-wired, instant-everything society. After awhile, we become so overloaded and so numb that we just stop paying attention. "Cool" is something so original and fresh that it cuts through the chaos, grabs you by the eyeballs and actually makes you stop and think for a minute.
5. What is your definition of a trend?
In my mind, a trend is an emerging idea, development, interest, tendency, behavior or innovation that has the potential to shape the future.
6. What types of trends interest you the most?
I'm particularly interested in trends related to travel, technology and entertainment. Also, since I live in Singapore, I try to contribute some Asia-Pacific content to Trend Hunter.
7. How do you discover trends?
Trends can be spotted in the popular media, such as Internet news sources, printed newspapers, magazines and television shows. I do most of my trend spotting on Internet news sources since they're always on the cutting edge of what's new and hot and since the 'net offers access to so many different information sources.
8. How do you know if they are trends/one-off happenings?
A trend has to have a broad impact and it has to have momentum. Smaller developments, like one-off events or products, might not be trends themselves but they might be indicative of trends. When you look at new products or events or news items, you must think critically and creatively about what it represents or infers. For example, when a new technology device comes out, you must think about why someone wanted to design it in the first place, how it's different from everything else out there and what products or consumer behaviors this will inspire next. When you're trying to spot what's going to happen in the future, you have to look for the smaller, earlier signs. If you wait until the trend is obvious, you're already too late to capitalize on it.
9. Have any of your predictions been wrong?
I don't make predictions. I just look for ideas and inspiration. Sometimes those ideas become significant and other times they don't. But even if they don't amount to anything big, they still make me think, and that's valuable, too. Trend spotting is rewarding because it keeps a person informed about what's happening in the world and because it generates new ideas.
10. Why do you feel it is important to track trends?
Trend Hunter keeps a finger on the collective consumer pulse. It's a barometer of what consumers think, do and want, and it's an indication of what they'll think, do and want next. Also, it offers great diversity of thought and opinion: it takes many different trend hunters from different backgrounds and with different interests, lets them search through many different sources, and lets them offer their own observations and interpretations about the world.
11. What is your background?
After completing a commerce degree at the Haskayne School of Business at the University of Calgary, I joined a high-tech startup in Calgary where I advised the CEO and other executives on strategy and marketing. The company, Guest-Tek, proved to be one of Canada's fastest-growing companies. After a year, I relocated to Toronto and joined the Monitor Group, and global strategy consulting firm. At Monitor, I advised clients in seven different industries in Canada, the US and South Africa. I eventually left Monitor to work on an advisory project with the United Nations Development Program in New York City. Once that project finished, I relocated to Singapore to write business case studies for MBA schools. I now travel throughout Southeast Asia, interviewing corporate leaders and entrepreneurs, studying their industries, and writing and publishing case studies. I've been doing that for nearly two years. When I'm not traveling for work, I travel for fun. I've now visited 30 different countries on four continents.
12. What are your three biggest hobbies?
- Traveling. The more exotic the place, the better.
- Digital photography.
- Guitar. Rock, blues and flamenco.
13. Name 3 people who have inspired you.
- Richard Branson, the coolest businessman & adventurer alive.
- Nelson Mandela, one of the most dedicated, inspiring and indomitable leaders the world has even seen.
- Mr Burns. The man literally OWNS Springfield.
14. Professionally, what do you want to be doing 10 years from now?
Counting my money on a beach in Thailand. Hey, at least I'm honest.