Driving Growth in Canadian SMB
An Interview With Natasha Walji, Managing Director at Google Canada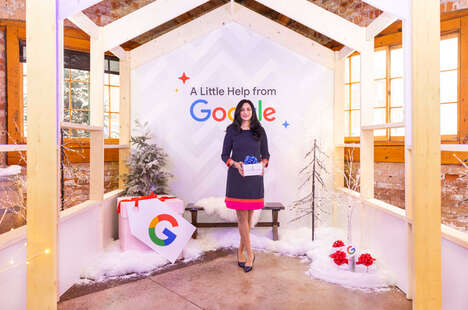 With a mission to help small and medium businesses grow, reach new customers, and build out their online presence, Natasha Walji is the Managing Director at Google Canada. Having been raised by two SMBs owners herself, Natasha is dedicated to helping businesses find innovative solutions during these challenging times.
1. Tell us about yourself.
My name is Natasha Walji, and I've been at Google for 12+ years. Throughout that time, I've been focused on driving digital transformation, sales and building equity for businesses mostly across Canada.
I recently transitioned to a new role at Google Canada now leading our team helping small and medium (SMBs) businesses grow and thrive. The last time I was this excited to start a new role was my first day at Google. That's because, not only are SMBs the lifeblood of the Canadian economy, driving 50%+ of GDP and employing 85% of Canadians, but they're also the heart and souls of their communities.
I know this first hand, as both my parents were small business owners, so I understand the sweat equity that goes into running a business. Lastly, we're currently living in a pivotal moment for our Canadian economy to be more digital first. Digital is the ultimate force multiplier to help SMBs grow. Businesses that have a higher digital maturity are more resilient and can sell and service customers 24/7, across the globe.
Each day I'm inspired to help Canadian SMBs take advantage of the digital opportunity and take their business to the next level.
2. What does innovation mean to you, and how do you generate new ideas?
My team supports SMBs, helping them grow, reach new customers and build out their online presence. One of the biggest challenges small businesses faced over the last few years is lack of resources, coupled with the uncertainty that the pandemic brought upon. At Google, we worked to find innovative solutions to help businesses through these challenging times, so they can focus on what matters the most – driving sales. Over the last few years, we've begun to offer a number of products, tools and training programs to help busy small business owners move their businesses online, and deal with the uncertainty of the pandemic.
For example, we help small and medium sized businesses set up a digital footprint or store with
Digital Main Street
through
ShopHERE
powered by Google. To date, 39,000 Canadian businesses have signed up. We also help employees and small business owners build their skill sets through programs like
Grow with Google
and Google Career Certificates. You can learn how to build a website, the basics of advertising, and we have a Google Career Certificate program on Digital Marketing & E-commerce, that can be completed in under six months.
3. How do you identify trends? What resources does your team use to spot trends and consumer insights?
There are a number of free tools Google offers to help businesses identify consumer trends and insights.
Google Trends
is a free tool that anyone can use to see what people are searching for across the world. You can see what types of products or services are trending, and you can see what countries or cities are searching for your products or services.
Google Analytics
is another tool businesses can use to get a better understanding of where their customers are coming from and how they're interacting with their business. We also have a free tool called
Market Finder
which helps businesses expand globally. The tool helps you identify markets for your product or service, then learn more about the market, things like their currency, cultural and societal norms, and more. From there, businesses can use these insights to start expanding into international countries.
4. Can you talk more about Google's surprise holiday gift to small businesses and how the idea for it came about?
Every year, almost one million people visit Canada's Distillery Winter Village to shop local vendors, enjoy tasty seasonal treats, snap photos of the festive decor, and soak up the holiday cheer that fills the air.
As the small business vendors prepare for the holiday season, we understand how overwhelming this time of year can be for them. Many of them are wearing multiple hats (CEO, CFO, CMO, chief people officer), dealing with the uncertainty of the past few years, and getting ready to meet the rush of demand for the upcoming Holiday season.
This year, we surprised the 22 Canadian small businesses participating in the Distillery Winter Village with a gift of $10,000 each to cover their booth rental fees and other costs during the busy holiday market. The past few years have been tough for everyone, especially small businesses, so we hope this gift with a little help from Google takes a little bit of stress off these vendors during the busy holiday season.
5. Are there any rituals you and your team rely on to reset creativity?
We have been talking a lot about mindful leadership these days – which includes having more focus, more presence and leaning into awareness. A few rituals we've done as a team are deep breathing exercises or meditation together and we also make an effort to play games together as a team to boost energy and creativity.
6. Looking to the future, how will you continue to be a leader in innovation?
Mindful leadership is key, including having a clear set of priorities (focus), having more presence as a leader in mind and body and leaning into stronger awareness of self and the environment around us. Being a leader in innovation requires being centered and aware that while uncertainty and change are constant, especially in the tech industry, there are always creative ways to make a positive impact as dynamics shift around you.