Being an Advocate for Change
An Interview with Melanie Nuce-Hilton SVP of Innovation & Partnerships, GS1 US
Related Trend Reports
Art & Design
,
Business
,
Computers
,
Gadgets
,
Games
,
Market
,
Mobile
,
Multimedia
,
New Ventures
,
Retail
,
Robots
,
Science
,
Tech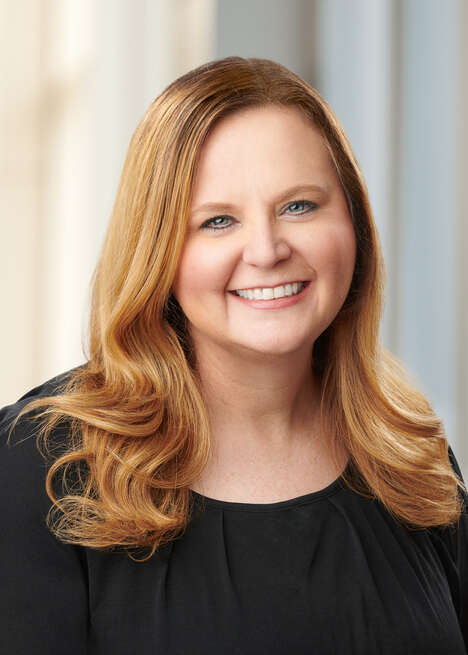 GS1 US®, a member of GS1 global, is a not-for-profit information standards organization that facilitates industry collaboration to help improve supply chain visibility and efficiency through the use of GS1 Standards, the most widely used supply chain standards system in the world. Nearly 300,000 businesses in 25 industries rely on GS1 US for trading partner collaboration that optimizes their supply chains, drives cost performance and revenue growth, while also enabling regulatory compliance. They achieve these benefits through solutions based on GS1 global unique numbering and identification systems, barcodes, Electronic Product Code (EPC®)-based RFID, data synchronization and electronic information exchange. GS1 US also manages the United Nations Standard Products and Services Code® (UNSPSC®).
Melanie Nuce-Hilton is the SVP of Innovation & Partnerships at GS1 US and spoke to us about her team's ideation and creative process, ways they disrupt their industry and ways that the company will continue to be an innovation leader moving forward.
1. Tell us about yourself and how you first got involved with the GS1US team?
I came to GS1 US almost 10 years ago, spending my career working in supply chain efficiency on the software side and on the data side. I actually started out as a secretary at a company that was working to implement UPC codes within the apparel industry and took an interest in it, and have been with it ever since in a variety of roles.
When I came to GS1 US 10 years ago, I was leading our apparel and general merchandise industry engagement strategy. That's where we work with leading brand manufacturers, retailers and other trading partners to help them assess how global standards can help them deliver on their promises to consumers and deliver improved supply chain efficiency. I always say that how you make money, save money and mitigate risk are three key drivers in supply chain operations. And then we actually created an innovation function six years ago, and I was part of the team that helped to define innovation at GS1 US. I was then asked to run that function when we finally got approval from the GS1 US board to launch it.
GS1 US is a not-for-profit organization. We're part of GS1 global and are the largest out of 116 member organizations all over the world. Our job is to help our members implement global supply chain standards for unique identification, data capture and data sharing. So my background has been in software, product management, product marketing for the apparel industry, as well as retail and consumer packaged goods. That's how I ended up here – from doing what I did on the apparel side for four years to then transitioning my role once we launched innovation.
I had no idea it would be so fun but my team now helps look around the corner at emerging tech and its role in the supply chain.
2. What does innovation mean to you?
Innovation means pushing the boundaries, being an advocate for change, and also an agent for change but in a practical way. We're not purely a research type of innovation team, but rather an experimentation innovation team. I think innovation is really about growth, change, and the evolution that would be inevitable with or without you. Most of all, it's about challenging yourself to think about how you can solve new problems or existing problems in different ways, and it's about taking advantage of the latest technology and ideas that you're seeing presented in the marketplace.
3. How do you and your team generate new ideas? Do you have any specific rituals for resetting creativity?
I like to reset creativity on a rather frequent basis, but I typically follow an annual cycle. The interesting thing about standards is that they're voluntary and not mandatory for the over 300,000 businesses that we support in the US, and over 2 million businesses worldwide. Standards often become this common denominator, and I don't want to say the least common denominator, because nobody likes the idea that standards are where innovation goes to die. And so I might over-rotate sometimes and say that you constantly have to challenge your creativity, but one of the things we do is lots of environmental scanning. We subscribe to trade and emerging technology publications, and utilize third party databases that focus on startups.
We love that cross analysis of "hey, we heard about this company and what are other companies in the space? What are each of them doing?" We talk to a lot of naive experts, people who do innovation for a living and I've found those conversations to be very valuable for our team. We ask questions like "What are your focus areas? What kinds of technologies are you interacting with? What kinds of emerging business problems are you encountering? What is your innovation process?"
The other really interesting thing about innovation is that you can learn from other innovators within your industry or outside of it, but the process itself is constantly undergoing reinvention. As a result, we definitely focus on hypothesis creation. As I mentioned, we're an experimentation team, so we have an incubation cycle that flows from a funnel of ideas coming in, and call that our idea pipeline.
We turn those ideas into something we call strategic context development, doing research on topics in order to become subject matter experts in six months or less on some really heavy topics like blockchain or supply chain machine learning and artificial intelligence solutions.
We also look at the intersection of Emerging Technology and Standards, and explore how they're going to help solve business problems or help drive change in order to boost efficiency. We also utilize software tools like Miro and airtable to collaborate on reporting and that's where we manage our idea and incubation pipelines, the things we're actively working on and piloting, and the things we're actively commercializing. Miro is really where we like to express our brainstorming and creativity, while leveraging the fact that you're not all in the same room, so virtual sticky notes and ways to memorialize your activity in a digital way, which used to involve us taking pictures of walls and whiteboards. I think it's come a long way since then.
4. How do you identify trends and what resources does your team use to spot trends and consumer insights?
Trends are definitely crucial for our ideation process, and it's probably a little mixed in terms of standards historically being something everybody approached in a different way. We've got to coalesce in a common way to do things, because a top priority is achieving adoption at scale. A history of a lot of standards with GS1 included revolved around the one dimensional barcode for the point of sale or checkout space. Everybody was keying in prices and that's not efficient or accurate, and it's very labor intensive. And you can't really track inventory when the only things that your cash register shows is $1.49 or 99 cents or whatever the price was 50 years ago when we first saw barcode technology emerge.
And so standards become the safe harbor where we're going to focus on collaboration and not competitive differentiation. We're going to build a foundation and on top of that, we're going to differentiate and compete. That makes it very challenging to be innovative as a standards company because a lot of people react with "We didn't ask you to solve innovation problems. We asked you to wait for us to tell you when we had these adoption plateaus." So we were very fortunate at GS1 US since we're encouraged to innovate.
One of the big catalysts for us prioritizing innovation seven years ago was retailers saying omni channel wasn't a strategy that we as an industry chose. Instead, it was a strategy that chose us and the consumer chose omni channel and said meet me where I'm at. "I want the product when I want it, where I want it, for the price I'm willing to pay, and with a delivery schedule that's most convenient for me. And so that was the catalyst for how we started looking at innovation.
We're an industry driven organization, and our core verticals are apparel and general merchandise, food service, retail, grocery, consumer packaged goods and health care–particularly pharmaceutical and medical devices. That's a community of experts already that know what problems they're thinking about and what technologies they're exploring.
We have someone internally responsible for trends, spending a good portion of his day going out and tracking novel ideas. Sometimes they're trend worthy, and sometimes they might be an anomaly. And so trends are so crucial to us that we've actually allocated a portion of one of our team member's time to do this. Moreover, I subscribe to so many trade publications and smart briefs, like retail and healthcare technology newsletters. We also use third party databases, like PitchBook, CrunchBase and Owler, so a little bit more technology and innovation-forward. Because there's a lot of scanning, we actually use basecamp, and anybody on the team can post an article that they've read, by providing a link, a small summary and some key takeaways which are often the questions we ask ourselves.
We take inputs from our internal colleagues, we take inputs from industry, and we do a lot of our own environmental scanning to develop that healthy pipeline of things that we could look at to impact our business.
5. What is the biggest challenge you face when innovating?
I think capacity constraints are probably the biggest challenge because developing a core competence of innovation requires dedicated focus. What it also means is that your innovators are going to come up with ideas that they eventually want the business to adopt, but your business isn't sitting around waiting for new ideas of things to work on since they have this whole plate of things to do.
And so most often it comes to that conversation of determining how pressing solving this problem is. Our innovation team may take certain ideas and incubate them. We look at the point of view and whether we can explain the role GS1 might have in that space. We then determine if anyone is ready to start working on it, meaning industry. If the answer is yes, then you're ready to go forward. If the answer is no, we kind of put it into what I like to call it cryogenic storage or a freeze/nurture mode.
By the same token, there's a lot of tenacity required by innovators to move forward in spite of resistance or naysayers. I have to continue to press forward, listen to what I'm hearing, listen to those signals – either from colleagues or our members or from industry at large – while being ready to make new ideas a reality at any second.
6. What makes an innovative work culture? How do you create a culture of innovation at GS1 US?
One of the things we try to focus on is being able to fail forward and accept failure as an okay thing to do, which is very hard. It's okay to fail and it's about what you learned from that. Everybody talks about it, but we like to focus on the art of the possible while encouraging team members who don't necessarily have the word "innovation" in their title to do innovative things and to take credit for them, even if they're small.
We actually did a thing this year that we call a Pitch-a-Thon where you create these concept cards so that anyone could think of an innovative idea. They then work through the cards and present them to their manager or to some co-workers, in order to gather feedback.
Our challenge internally was finding a way to work through the process so we talked about how we could leverage the concept of Pitch-a-Thons with ongoing business capability requests that were already happening. And the business picked this up and ran with it so fast. Within five weeks, they had incorporated pitches, brought into the quarterly planning cycle of the business. They've now just completed their third round of pitches, and we were finally able to get back together as a team and to make a list of what we wanted to do to make Pitch-a-Thon scalable within GS1 US.
I think that a culture of innovation is driven by being able to hear other executives in other departments say, "we tested the hypothesis, we succeeded in this way, or the hypothesis didn't work out in this way." Even to be able to use the word failure in a learning experience that could take us forward is important. These were the conversations that I wasn't hearing three years ago and are very exciting to be hearing in the last few weeks. As we wrap up 2022, we're embracing the fact that not everything we do is gonna be with 100% certainty to succeed.
7. Looking to the future, how will GS1 US continue to be a leader in innovation?
One of the best things that GS1 US can do is continue to partner with industry. We were formed by industry in the 1970s because they had a need, and honoring that heritage has been so important in being successful.
What we've seen to be successful is embracing our industry-led heritage, and partnering with our colleagues in the operating business because it's the people who run and nurture and sustain functions, and who drive customer engagement and customer support functions.
For my team, being a leader in innovation means putting the spotlight on how standards can be innovative, and how they can be used to help industry solve problems because they're the ones that created us and they're the ones who make up the GS1 US board. Being able to paint those visions together is very exciting and constantly assessing emerging tech and where we should be is important. At the end of 2022, we published a whitepaper on the potential role of GS1 Standards in the metaverse and, and that type of forward-looking technology thought leadership wasn't something that was being discussed in our circles five years ago.
When we started to see it take hold last year with NFTs really having a strong hype cycle and bursting onto the market, and with some work we had already done with Web3 technologies like cryptography, this whole notion of immersive experiences really inspired us. This evolution has helped us paint that picture of what the future looks like, how standards really position themselves to support technology, and how we can be a leader in that space.