A Truly Social Shopping Experience
Mark Bozek, CEO of EVINE Live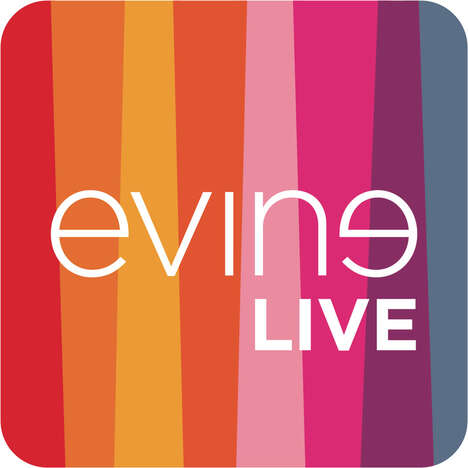 EVINE Live (previously ShopHQ) is a digital commerce company that's been around for over 25 years. Mark Bozek has been the CEO of EVINE Live (evine.com) for a little over a year and has played a large part in the company's rebranding. Despite the team's longstanding establishment, they've recently transformed and began acting more like a start-up, injecting energy into the culture and encouraging the generation of new ideas.
For Mark and EVINE Live, it's all about the products being sold, giving those products and brands personality, and changing the retail experience to an entertainment experience by combining the typical ecommerce platform with TV to create a full Omni-channel social shopping experience. With access to over 88 million cable and satellite homes and a top-notch digital commerce platform, no company is accomplishing exactly what EVINE Live can.
6 questions with Mark:
1. What makes an innovative culture? How do you create a culture of innovation at EVINE Live?
I think in today's world it has to do with the notion that being innovative means recognizing that we already have half of what will make us a great company, but there's a whole other half we haven't even thought of yet. There's always room to improve and try something different! Innovation requires a talented team, and we have a great team of retail warriors here at EVINE Live passionate about trying different ideas. They're always looking ahead to what's going to be really, really important to our business moving forward. Additionally, and this is important, we're comparatively smaller than a lot of our direct competitors, which allows us to be faster and more innovative than they can.
2. Do you have any specific rituals for re-setting your team to be creative? How does your team generate new ideas?
To generate new ideas I like to remain opportunistic. For example, while we're planning a spring season or having a financial discussion I like to stop everyone in their tracks to spark new ideas. Those types of discussions are where I like to disrupt the natural course of things to help get people thinking differently. I have found that putting yourself in the line of fire like that is really effective, as long as you continue to foster the right type of environment and culture within the workplace. Basically, I like to be contrarian to the normal processes.
3. What is the biggest challenge you face when innovating?
The very notion of innovation means doing something different. That means there's always going to be people who don't buy-in to your ideas and that's the really hard part – getting people to challenge their existing ideas and opinions. Of course challenges and pushbacks cause a meaningful debate, which is important before implementing any big shift or new idea. We want to take chances and disrupt the market, but you have to be smart and recognize that you'll need more than 60 percent of the people behind what you do.
4. How do you find ideas from adjacent industries? Or do you focus mostly on your category?
We constantly look at the points of view from industries that have nothing to do with retail. Law, science, logistics, entertainment, wearable tech; we need to look at them all! I think curiosity is widely underestimated and it's just so important to remain ever curious.
5. How do you use consumer trends/insights in your work? What resources does your team use to spot trends and consumer insights?
We spot trends by watching what's happening in the marketplace; we attend the more traditional trade shows and make sure we're incredibly aware of what's happening socially and online. You can find out a lot of information and deliver a service that leverages those insights. We also get help from the web and social media; by monitoring what's happening socially and what people are saying online you can make sure your business is more on point to serve them.
6. Looking to the future, how is EVINE Live going to be a leader in innovation?
We really have a unique opportunity because of our strategy of creating a wildly fun, entertaining, and engaging place to shop (online, on mobile device, etc.). That platform allows us to differentiate a lot more than the typical scenario in ecommerce where price is the main competitive factor. We've created a totally new platform that will help us scale, grow, and add value to the customer experience in a way that's never been done before. Our goal is to become the true leader in all of commerce.