Making Space for Innovation
An Interview with Madgalena Mook, CEO International Coaching Federation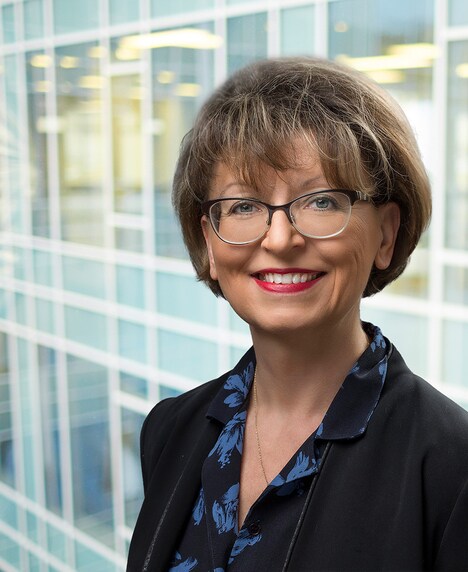 As the CEO of International Coaching Federation (ICF), Magdalena Mook brings a wealth of experience in consulting, coaching, association management, and fundraising. She is responsible for the strategic direction and growth of the organization by partnering with the ICF Global Board of Directors and its six unique family organizations that represent the ICF ecosystem. Through her leadership, the organization has become the leading voice for the global coaching community with more than 56,000 members and 50,000 ICF-credential holders worldwide.
Ms. Mook received her M.S. in Economics and International Trade from the Warsaw School of Economics, Poland. She holds a degree from Copenhagen Business School in International Management and Consulting. Magda was recognized as #1 Coach: Global Influence Thinkers50 and a finalist in the Thinkers50 Distinguished Award in Coaching and Mentoring. Most recently she was recognized as #10 of Top30 Global Gurus in Organizational Culture. She is also a trained professional coach and systems facilitator.
Magda currently serves on a Key Global Associations Council of ASAE and was recently appointed to the 2023 ASAE Foresight Works Advisory Group. She is a frequent keynote speaker, having presented on organizational culture, trends in coaching, cultural competencies, ethics, regulation, and systemic relevance all over the world. Magda is a regular contributor to Forbes Magazine, Harvard Business Review, and other major publications. She is a host of a monthly LinkedIn Live event, where she speaks to organizational leaders and major influencers.
1. Tell us your name and about your role?
My name is Magdalena and I am the CEO of the International Coaching Federation.
2. What does innovation mean to you?
Innovation is at the forefront of being relevant, and I think any organization, whether for profit or not for profit, has to be relevant in order to be successful. That relevancy aligns with the desires and thoughts of our stakeholders. Often, as famously stated by Steve Jobs, we have to think about things that our stakeholders may not even know they need yet. Innovation is absolutely on the forefront of that. So what we do in our organization is encourage our stakeholders, our volunteers, our members, and especially our staff, to be on the lookout for what's new and exciting.
3. How does your team generate new ideas?
We have weekly meetings, specifically our quarterly in-person meetings. We always set aside time for generative conversations, and discuss everything we know about what's happening around us and what we need to pay attention to because it might be the next disruption. We welcome disruptions as opportunities to steer the ship in a new direction and brainstorm how to respond to them.
4. Do you have any specific rituals for resetting your team to be creative?
Yes, we had a tradition called "Crazy Idea Day," which we will return to shortly. It's a day when everyone gets together, preferably in person, and anyone can bring up any idea. It could be related to what we're currently doing, a challenge we're facing, or a completely new idea. We discuss it openly, sometimes with a "yea or nay" approach, and naysayers have to justify their objections while yeasayers must provide reasons for moving forward. We also often discuss
what we should stop doing if we're adding something new to our workload. This conversation is particularly challenging for non-profit organizations like ours, but we use a framework to evaluate our activities and determine what makes the most sense for our stakeholders.
5. How do you identify trends, and what resources does your team use to spot trends and consumer insights?
We rely on several sources constantly. First, we conduct our own research about the coaching field, which gives us insights into what's happening in our industry. We also work closely with organizations like PricewaterhouseCoopers and the Human Capital Institute on surveys that provide valuable information about coaching trends. Additionally, we utilize the foresight work done by the American Society of Association Executives, which identifies 50 trends impacting
associations. Out of the 50 trends, we typically select three to five that are the most important for us. We also use the foresight work that Trend Hunter consistently provides to gain insights into what's happening in the larger world.
What we have discovered, and continue to find, is that general circumstances, economic conditions, and geopolitical situations all have a significant impact on us. While this impact may not always be immediately apparent, we must remain aware of it in order to respond effectively.
6. What is the biggest challenge you face when innovating?
One major challenge is finding the mental space for innovation, and that can be difficult when you're swamped with daily tasks. That's why we've established regular meetings to create a dedicated space for brainstorming and thinking. Another challenge is complacency, especially when an organization is doing well. We need to avoid sitting on our laurels and become prepared for unexpected disruptions, as the pandemic taught us. It's also essential to embrace
change, even if it means abandoning good ideas to make room for better ones.
7. Has there ever been an instance where another industry has influenced innovation at the International Coaching Federation?
Yes, indeed. Our professional coaches work with clients across various industries, so we're often influenced by external factors. For instance, the rise of artificial intelligence in different sectors has had and will continue to have a significant impact on coaching. Similarly, discussions about the future of work, such as hybrid work arrangements and generational shifts in the workforce, influence our approach to coaching and the types of challenges our members
face. That's a brilliant illustration of the fact that we have to be very attuned to what's happening in the world against us, around us in order to serve our stakeholders effectively.
8. What makes an innovative culture? How do you create that culture of innovation?
We've already discussed creating space for that. However, the other aspect is our culture of embracing new ideas without fear that they might not work, because indeed, they might not. We certainly do our due diligence when trying to figure out what we're aiming for. When we discuss solutions for something, it's rare that we simply go with the first idea, and that's not because the first idea isn't sometimes the best one; it can be. The reason is that we want to
ensure multiple solutions are discussed before we reach a consensus on the way forward.
I don't recall who said this, but it's never a failure if you learn from it. Additionally, we always establish specific measures of success and something that would serve as an indicator of potential issues. In other words, we try to determine if something isn't working early on so that we can decide either to discontinue it or correct our course in order to steer towards the desired outcome. In our culture, there are no failures, as long as someone isn't completely negligent in performing their due diligence and recognizing warning signs and taking action when they see them.
9. Looking to the future, how will the International Coaching Federation continue to be a leader in innovation?
I think the nature of the coaching profession points to innovation or change anyway. There is almost always a demand for us to be on the lookout for the future. We feel it's our obligation to prepare our members to navigate the future effectively. This involves closely monitoring trends, collaborating with external partners, and creating spaces for innovative thinking within our organization.
I think that our constant view as an organization has to be relevant to our stakeholders and mind you, our coaching clients are our stakeholders. That's what keeps us up to date with trends and curious about the ways that coaching can influence those trends. Overall, our mission is to ensure that our members can guide their clients through the challenges and opportunities presented by a rapidly changing world.