Flavor as an Experience
Lydia Poole, Director of Consumer & Market Insight at McCormick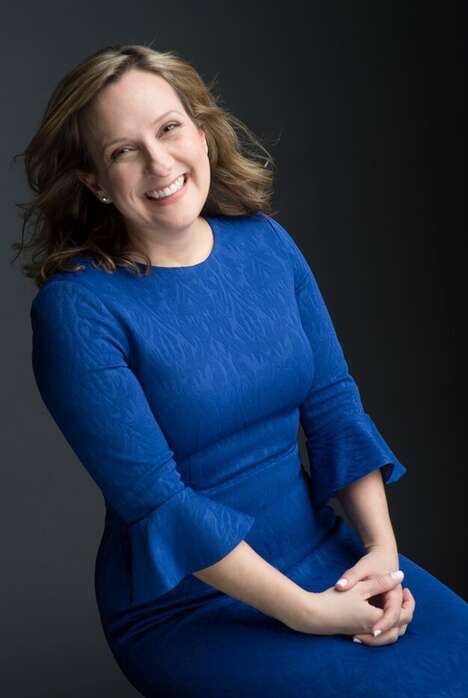 A leader in seasonings, spices and flavor development, McCormick helps consumers take culinary experiences to new heights. Specializing in innovation and consumer insights, Lydia Poole is the Director of Consumer & Market Insight at McCormick. Lydia believes that creating a culture of innovation takes love, commitment, and time, and stresses the importance of new learning experiences with her team, even within failure.
1. What does innovation mean to you?
Innovation to me means always being curious, and always looking for a better way to do things.
2. How do you and your team generate new ideas?
There are different ways we do this, but we are definitely driven to innovate. From my perspective, one of the most important things we do is finding the time to brainstorm. It can be hard to create the space to do that so we proactively dedicate time to focus on generating new ideas.
We host various annual events at McCormick that are focused on bringing the outside in, especially as it relates to market disruptors and consumer behavior. Trendhunter has participated and actively supported us in these events throughout the years.
Often times, these events have a structured brainstorm or workshop right after to drive actionability. We also have more impromptu meetings that are focused on a specific project or whitespace opportunity that a marketing team or an R&D team has discovered and we want to explore further.
3. Do you have any specific rituals for resetting your team to be creative?
It's so easy to get wrapped up in the day to day, and business priorities at that moment, but we try to do what's easy to do, and over time it gets engrained. For example, going to a store, finding the new products out there and buying them to get a sense for the experience.
Going back to resetting creativity, something else we do is host brainstorms where we want to push the team to interpret the same information in a different way, by putting them more in tune with the marketplace and consumers and bringing them back to our core goals.
4. Are there any unique team building rituals at McCormick that you wanted to share?
When it comes to unique team building, one team that comes to mind is our Flavor Forecast Team. Every year, McCormick puts out a flavor forecast, and the team putting it together is a best in class, global multidisciplinary team.
We have an internal marketing team, but also have communication experts, culinary experts, and insight finders from
around the globe coming together to talk about what they see in their market that's new or different. A lot of what they do is forming groups within their own markets and going to different places, whether it's a store or a restaurant to
experience trends first hand and co-create what will ultimately become our flavor forecast for the year.
We start with very macro trends and then identify patterns of what can be similar across regions. They do mini immersions within their respective markets. We follow that iterative process they follow for months.
5. How do you identify trends and what resources does your team use to find consumer insights?
Having been the innovation insight lead for McCormick for the last four years, I can speak a little bit to how we do it. We have a variety of partners around the globe that we use to help identify evolving trends.
One that comes to mind is Trend Hunter, but all of our partners specialize in different types of information. As an insight professional one of my passions is to integrate all these different sets of information to create one holistic, meaningful story. We want this integration to be provocative and to encourage people to have the right conversation about what action we could take; what could be that next launch.
We also use real world social listening tools like Google Analytics and popular hashtags on platforms like TikTok. For us in food specifically, we also pay attention to what's happening in restaurants, not only across popular chains or QSRs but also smaller, more niche establishments. Experiences are key for consumers and restaurants are really pivoting by putting the experience at the forefront of their 'product'.
When looking at restaurants, it's not just about the food and their patrons, but about niche ideas that later become big. We pay attention to the life cycle of these niche innovations and draw inspiration from them. Ultimately, it's about looking at all those different data points and trends together to create a more holistic picture of where the biggest opportunities.
6. What's the biggest challenge that you face when innovating?
The biggest challenge for me is speed--everything seems to be moving so fast. We pride ourselves on being fast and having a very entrepreneurial mindset, but that can be challenging when you are growing.
In today's world, something can go viral in minutes and so it's about balancing speed and longevity and finding that sweet spot of what we actually activate against.
7. Has there ever been an instance where another industry has influenced innovation at your company?
One of the things we have leaned into successfully are collaborations with other brands. We believe that by joining forces, we can create something really special.
An example is our recent partnership with Goldfish. We started by creating a limited edition of Franks Red Hot because Goldfish is a beloved snack and they started doing limited editions of different flavors and experimenting with their consumer offerings. We thought it would be great to bring something spicy and hot to the market given the rising popularity of this type of flavor profile.
In terms of other industries influencing us, we definitely pay attention to what is happening around us. The beauty industry is one where we identify a lot of transferrable trends and we want to learn from these adjacent spaces while optimizing how we work to meet the speed of the marketplace.
8. What really makes an innovative culture and how do you create that culture of innovation?
Creating a culture of innovation is hard. It takes love, commitment, and it takes time. One of the things that is key is that we talk a lot about giving yourself or your team the permission to fail. A lot of the time, especially in CPG companies, there's a lot of pressure to launch something big and to make it the best thing that it can be. At McCormick, we're embracing the idea that there is always room to learn, even within failure.
I think it goes back to being humble, being agile, and having that mindset that not everything is going to be great, but we can still learn from it. Another key to an innovative culture is creating reward systems where those working on upstream innovation are incentivized in a different way than those working on the more traditional new product launches.
9. You talk about having permission to fail, so could you speak a little bit more about that?
Something that I would use to illustrate how we do that is a project where we started selling products online that were not available in the broader marketplace. The products are created in small quantities, to enable speed, without the risks associated with going to a national launch right away. The idea behind this is that we could quickly learn about which products were more promising and attractive while also identifying ways to optimize the actual product
experience.
10. Looking to the future, how will McCormick continue to be a leader in innovation?
We will continue to be a leader in innovation because innovation is one of our core values. At McCormick, everybody feels like being innovative is at the core of their job description. We are driven to Innovate.
McCormick has an entrepreneurial mindset and I believe that our natural curiosity is going to help us continue be the leaders in flavor, while staying agile. We are committed to anticipating consumer needs and offering them what they want, even before they know it!