Redefining Anti-Aging Skincare
An Interview with Lori Bush, Founder of Solvasa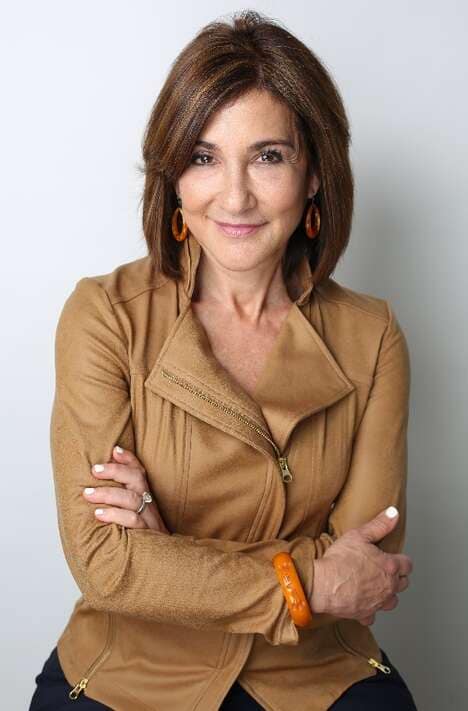 With past leadership experience at Rodan + Fields, Nu Skin, Neutrogena, and Johnson & Johnson, it's no surprise that Lori Bush is disrupting the skincare and wellness industry yet again with Solvasa. As Solvasa's CEO and Executive Chairman, Lori hopes to create an "integrative beauty brand that connects intentional wellness practices with self-love."
1. Tell us about yourself. When did you first know you were interested in the world of beauty and wellness?
My personal interest goes back to when I was 13 years old (circa 1969) and I had a subscription to Seventeen Magazine. There was an ad for Noxema cold cream with a beautiful model that said something along the lines of, "This skin met Noxema when it was 15. And that's why 30 looks so good." I thought to myself, I better start taking care of my skin now so that I don't look old when I'm 30. At that point, I became a junior skincare junkie and I have to say, it has paid off.
Professionally, my first foray into beauty was the result of running the medical division of a consumer products company. I launched a prescription wart treatment product at about the time when dermatology practices were shifting more heavily into the area of aesthetic medicine, so I became entrenched in the scientific side of skincare which has been a key advantage to me for bringing innovation to market.
2. What does innovation mean to you?
To me, innovation is all about unlocking secrets. That starts with keeping your ear to the ground to tap into the customer insights that have not yet been serviced or even articulated.
3. How do you and your team generate new ideas?
New ideas almost always come from places exterior to the company and even the category, but always start with clarity of vision of who we are and the dent we intend to leave in the Universe.
For instance, Solvasa was inspired by my post-retirement breast cancer journey when I had to personally deal with the effects of inflammatory stress on my appearance and overall well being. During that time, I had the opportunity to connect to an industry leader in the area of integrative medicine (connecting physical and emotional health) and I devoured the newly released book, "The Telomere Effect" which provided undeniable evidence for the impact of stress on cellular health and longevity. Combining those insights with previous work I had done with world leaders in the area of clinical dermatology, it became obvious to me that there were areas of "anti-aging" skincare the industry had not addressed and that were becoming more relevant given modern-day wellness and socio-economic trends.
4. Do you have any specific rituals for resetting creativity?
One ritual (I believe I discovered it from the book, The Medici Effect, which I highly recommend) is that when I feel stuck, I pick a random book off my bookshelf (could be anything … fiction or non-fiction), open it to a random page, read a random paragraph and then attempt to find connections in the passage to the problem I'm trying to solve. That practice opens creativity channels to help look at a problem or an opportunity from a completely different angle.
On a more formal basis, I'm a big believer in ad hoc hackathons, bringing together people from different disciplines to swarm on an opportunity or an idea. As CEO of Rodan + Fields, I even designed our headquarters to accommodate ad hoc collaboration with huddle spaces throughout the building and idea paint on all the walls.
5. How do you identify trends? What resources do you use to spot trends and consumer insights within your industry?
Because my area of focus is skincare and wellness (not color cosmetics), I look for hard trends, many of which are related to generational issues and mindset (rather than fashion / fads that come and go). Along with subscribing to media aggregators, blogs, and podcasts in the areas of innovation, investing and entrepreneurship, I rely heavily on industry suppliers, especially raw materials / ingredient suppliers, for trends and insights. Whereas contract manufacturers are current on what's most relevant today (and ready to sell you their library formulations to tap established markets), ingredient suppliers are investing in the future and looking to partner with companies that have foresight and want to tap blue ocean opportunities.
6. What is the biggest challenge you face when innovating within your field?
Headwinds generally come in the area of risk adversity. When I was leading an innovation incubator at a Fortune 50 consumer products company, I actually had a group product director say to me, "If that's such a good idea, why hasn't anybody else done it?"
7. Has there ever been an instance where another industry has influenced your work?
Too numerous to count. I think of my career success as a result of work-life mash-up, keep radar up and let the the waves work. I did a commencement keynote for the graduating class of a university business school where I spoke about this and how World of Warcraft, stinky Basset Hounds and a date gone wrong were all inspirations for what because the leading skincare brand in North America.
8. Looking to the future, how will Solvasa continue to be a leader in innovation?
The most compelling (but also difficult) part of building Solvasa is that we are a transitional (rather than a transactional) brand and concept. We need to change the way people think about beauty as a component of holistic wellbeing. Staying true to this, North Star has kept our innovation pipeline full; but we must also focus on innovating how we commercialize innovation so that we can continue to do what we do.