How Personal Experience Drives Innovation
An Interview with LOOK Organics Founder Caroline Candace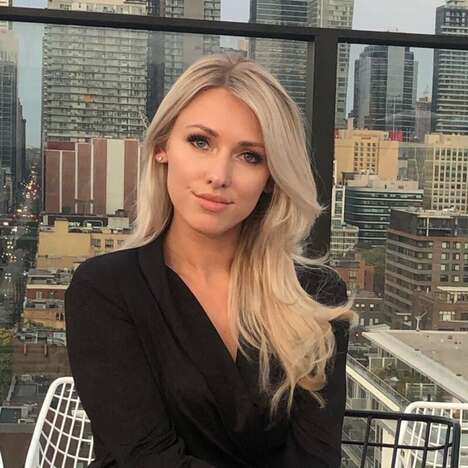 LOOK Organics is a minimal ingredient, certified organic, vegan and cruelty free personal care brand.
The brand's founder Caroline Candace is a CNP and a Registered Orthomolecular Health Practitioner who takes an integrative wellness approach. Caroline believes in prevention and treating each person as a whole; combining evidence-based modalities and correcting molecular imbalances through addressing toxic load and deficiencies.
In addition to her work as a wellness brand founder, she has had a successful career as a Health Educator, helping men and women achieve their goals sustainably through a balanced approach to lifelong vitality.
1. Tell us about yourself. When did you first know you were interested in the skincare/wellness industry?
Growing up, I have always been interested in the beauty and skincare industry. When I was in school studying to be a Certified Nutrition Practitioner, I was diving deep into epigenetics and our overall toxic load, and I ended up realizing that many of our everyday products are not as safe as we think. I started to make my own skincare products in my bathroom at home, and I had a lot of my friends and followers online asking me about it. I ended up deciding that I was going to create my own clean skincare line. My mission with LOOK Organics is to create safe products, and change the way people look at their everyday products, their bodies and the world - because it's all connected. We are setting ourselves apart by raising awareness with our standards. We want to be as transparent as possible and make it effortless for you to recognize what's genuinely in our products. We are looking to make the world a better place, and it's starting with our products. Making the world a better place seems like an almost impossible task, but we want to remind you - we are all consumers. The products you choose to spend money on and the companies you choose to support can truly impact the world. Harsh chemicals in conventional personal care products are not only harmful to our skin, but conventional agriculture also threatens almost all of our ecosystems. We choose to support organic farming because it works in a way that conserves and builds soil health, replenishes natural ecosystems for cleaner water and air - all without toxic chemical residues. We are doing our best to nourish ecosystems in nature, and that includes our own.
2. How do you / your team generate new ideas?
I have a very health and wellness focused team. Many of them are consuming social feeds, books, TV shows, articles, and having conversations with professionals in the space. All of this content greatly helps influence the ideas they generate.
3. Do you have any specific rituals for resetting creativity?
Changing my environment and getting outside in nature keeps me inspired.
4. How do you identify trends? What resources do you use to spot trends and consumer insights within your industry?
Consumer reports are always helpful, but I believe being an influencer and content creator in the wellness space naturally allows me to spot trends and even gain consumer insights through my own following (through polls and just by asking questions).
5. What is the biggest challenge you face when innovating within your field?
I think the biggest challenge when innovating in the health field is dealing with longer timelines. Creating health products requires rigorous testing, and unfortunately, things move a little slower than I'd like.
6. What makes an innovative work culture? How do you create a culture of innovation?
I think to have an innovative work culture, people need to feel comfortable to brainstorm and share creative ideas.
I don't believe creativity can flow if people are burnt out. Encouraging others and myself to rest, take breaks, spend time with friends and family, and get outside in nature gives us the space to come up with new ideas.
7. Looking to the future, how will your brand continue to be a leader in innovation?
I am constantly keeping up with the latest information in health and wellness and taking care of myself to stay inspired.