The Future of Botanicals
An Interview with Susanne Caspar and Umberto Ciriello, CEO and Chief R&D Officer at Linnea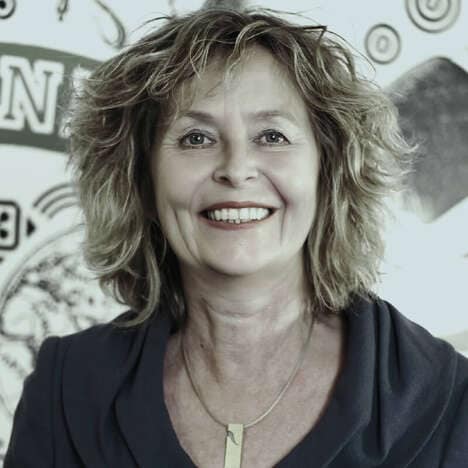 With over 40 years of industry experience, Linnea stands as a trusted brand in pharmaceuticals. Founded in 1982 and based in Ticino, Switzerland, their GMP certified facility ensures top-notch botanical APIs. Linnea's dedication to sustainability and environmental responsibility sets them apart as a leading pharmaceutical producer, offering botanical extracts, isolates, and semi-synthetic APIs sourced from botanicals.
Susanne Caspar
Susanne Caspar, who has been serving as CEO of Linnea since 2020, boasts a distinguished career marked by her leadership roles in several renowned pharmaceutical companies. With a background in biology and advanced studies in business management and healthcare, she has played a pivotal role in elevating Linnea's prominence in the cannabis industry. Under her leadership at Linnea, cannabinoid products have come to the forefront of importance and she is excited for Linnea to be contributing positively to the growth of the cannabis industry.
Umberto Ciriello
Working at Linnea since 2009 and as Chief R&D Officer since 2023, Umberto Ciriello manages the R&D department and overseas research and product innovation at Linnea. He holds a masters degree in organic chemistry, and has held important positions in R&D throughout his career, working on optimizing API production for the marketplace. He is a passionate diverse thinker focused on rigorous research, new discoveries and sustainable harmonious applications of natural ingredients for Linnea's products.
1. Tell us your names and about your roles at Linnea?
UC:
My name is Umberto Ciriello I'm a chemist who specializes in organic chemistry, and I've been working at Linnea since 2009. For the past 10 years, I worked in the production department. However, as of the end of 2019, I transitioned back to my first love, research and development, and I am now the Chief R&D Officer.
SC:
My name is Susanna Caspar. I'm from Germany and I'm the CEO of the company. I started my work at Linnea in May of 2020. I studied biology and management, and I've been working for more than 30 years now in the pharmaceutical industry.
2. What does innovation mean to you? How does your team generate new ideas?
UC:
From my side in the R&D department, innovation means, among other things, paying attention to new technologies. This encompasses not only new equipment and devices but also new techniques that can enhance our industrial processes. We work with both existing and new processes. I can give you two examples,. in 2008, we developed a technology known as NioSkin™, a skin delivery system. We later employed this technology to produce CBD Niosomes. I'm unsure if you're familiar with these technologies, but they involve bilayer of non-ionic polyglycerol esters , which acts as a platform for incorporating various substances, such as CBD. This makes it easier for CBD to penetrate the skin, particularly for specialized applications in food and cosmetics.
Another example involves supercritical CO2 extraction process from cannabis and related products. While we specialize in extracting raw materials from cannabis, we also extract various components, including Active Pharmaceutical Ingredients and full-spectrum extracts. In essence, we extract these components from the vegetable raw material using organic solvents or water, giving rise to different types of products. We have expertise in this technology but are currently investing our time in studying a new system: the supercritical CO2 process. This process can facilitate the production of various other types of extracts. For instance, some of our products are extracts obtained using a solvent, while others that have the same concentration of cannabinoids and profile still can exhibit significant differences. These differences indicate varying pharmacological activities, attributed to differences in the concentration of components within each product.
SC:
For me, Innovation means finding new molecules and improved presentation methods, not just for aesthetic marketing purposes, but with a focus on enhancing factors like intake and taste for consumers and patients. To provide some context, Linnea is primarily engaged in the production of Active Pharmaceutical Ingredients (APIs). We exclusively work with extracts derived from plant materials and do not manufacture synthetic products. Our process is similar to making tea, where we start with raw plant materials, but instead of using hot water, we extract the plant material with various organic solvents, and ultimately obtaining the true extracts. These extracts are then supplied to companies operating in the food and pharmaceutical sectors. It's important to note that our reach extends beyond just the food industry, as we also cater to the pharmaceutical sector. This background information is important for understanding how our innovations and trends influence various industries, particularly food and pharmaceuticals.
3. Can you speak about the cutting edge technologies and manufacturing techniques that Linnea has developed in the field of pharmaceutical cannabinoids and how they're revolutionizing the industry?
UC:
Special product experts have known about Cannabinoids for a long time. But only in the last few years we have been developing pharmaceutical products based on cannabinoids. At Linnea, we kept Cannabinoids in our regular research, of course, following the scientific evidence to determine the type of activity these products can have. But from our tests on the pharmacological activity, we understood that we can modify this pharmacological activity by changing the extraction process, which is a little complex. As a backup, we can consider, for example, our product CBD 5%. This product is a full spectrum extract. If we extract the raw material with a solvent and eliminate the solvent after the extraction process, the result is a product that contains cannabinoids, terpenes, and other components. This extract has a special pharmacological activity. If we do a test comparing the pharmacological activity of this full extract including also other cannabinoids and compounds with pure CBD crystals dilution for example in a skin treatment model for Psoriasis, the difference between both products is significant. In this example, the pure CBD product is less active compared to the full spectrum extract. This unique interaction among all these components can enhance the pharmacological activity of CBD. We observe that certain components can enhance the effectiveness of CBD, while others can reduce it. Therefore, the quality of the extraction process is crucial for obtaining the correct product. If we make changes during the extraction and purification steps, we can generate new products with distinct characteristics and varying pharmacological profiles. This is why we aim to explore different extraction techniques and methods for purification of these products, in order to produce new products from the same raw materials but with different pharmacological activities.
Another crucial aspect to consider is the stability of the product. In the market, there are many products that lack medicinal efficacy, and a stable formulations. We have observed that within these products, degradation products derived from natural components of the full spectrum may be present. For example, when we produce an Active Pharmaceutical Ingredient (API), it is essential to assess whether the product maintains its stability and evaluate its shelf life. Because of API, the extract changes within the first six months to one year or even three years after preparation, it can alter the product's pharmacological characteristics. Therefore, we must assess the stability, which means understanding how the components inside our product change over time. Sometimes, this change can lead to the creation of unwanted impurities (degradation substances) that could be toxic. Due to these reasons, it's crucial for us to develop products which during the entire shelf life ensure its pharmacological activity and stability.
4. How do you identify trends and what role do they play in your organization? Are there specific resources you rely on to gather trends and consumer insights?
SC:
We operate on a global scale and therefore our sources for information are diverse. We engage in discussions with our clients and our business partners, finding out what they think is needed in their markets worldwide. We stay on top of changes in regulation because we are working with pharmaceuticals in the pharmaceutical industry. We are aware if there are changes in regulation so that new products can be developed and regularly read scientific news. We work together with universities, and visit trade shows in different countries. With this information, we have a good overview of the development especially in the medical market, as well as the food market.
We don't necessarily follow trends like the fashion industry, which announces new colors and styles every year. This is because our focus is on long-term projects, and being a pharmaceutical company, the development of a new product can often span five to ten years. We need to understand the direction these trends are heading and the potential for innovation. This is highly important, especially concerning cannabis. It represents a real possibility for developing new products or even new indications, especially in medicine, for various applications. It's worth noting that there are not many plants in the world that have gone unexplored. And cannabis was forbidden in most countries for a long time. Now, people are recognizing that certain components of this plant can be highly effective for various purposes. This is why we are so excited because we are just beginning to explore what these plants can truly offer.
When we mention "cannabis," it's important to acknowledge that it contains a wide range of cannabinoids, including CBD, CBG, and CBN. Typically, a plant has 200 to 300 different components. By altering or combining these components, we may create new products, which, in turn, could open up opportunities for new indications. This is why we are so delighted to be one of the companies actively seeking out new product possibilities.
5. What is the biggest challenge you face when innovating? How has your organization navigated the challenges of changing regulations associated with pharmaceutical cannabinoids?
UC:
On my side, time is the first challenge because developing APIs from cannabinoids can take months or normally years–of course we can consider special applications in food and cosmetic fields but generally, this kind of product in a chemical pharmaceutical company has been very complex to build.
This is also because one part of innovation is to transfer the knowledge of an R&D Laboratory into a big industrial production.. This technology transfer sets the rules for producing a good and safe active pharmaceutical ingredients. If you have the simple idea to produce a special product with 5% CBD, 10% CBD, or only mix together two or more cannabinoids you need some time to implement technologies, and you only finish the R&D work when we produce the first industrial batches of the product. From start to finish, this process requires a lot of activity and time.
A lot of time is required for initial studies as well as the evaluation of the stability of the product. The test to study stability standards on the product requires about one to two years and if the product is not stable, we need to start over. We then need to explore a different process to obtain the good and stable product that is needed to sell in the market.
SC:
One challenge I face in this process is the need to accept the frustration that many development attempts don't succeed on the first try. Sometimes, you begin with enthusiasm, thinking that everything is progressing smoothly, only to discover, after three months, that the product's color has changed or its taste is unstable. Then, you have to start over. It's a matter of timing, money, and a great deal of suspense, which can be quite frustrating. Nevertheless, this is the nature of research and development (R&D).
6. Has there ever been an instance where another industry has influenced innovation at Linnea?
UC:
Generally, we try to understand processes worldwide, aided by our capacity and our suppliers. Next week, we are attending a special fair the CPhI, where we aim to explore new technologies applicable to our operations. For instance, CO2 supercritical extraction serves as an example of these technologies. This technique was not mainstream just few year ago, one of the first application in industrial process was made back in 1970, thanks to the Zosel patent for the extraction of caffeine from coffee. This type of machine was commonly found in food-grade sections of the food industry. Thanks to the efforts of scientists worldwide, we've come to realize that these techniques can also be applied in pharmaceutical companies. Changes are necessary because different products and safety standards need to be considered. For example, we must scrutinize the materials used in these products, especially in pharmaceuticals, to ensure that for example heavy metals or plastic are absent from the final product. This makes the production of this machines quite complex for the pharma market. However, we are utilizing this technology to enhance and produce new extraction methods, even in pharmaceutical companies. Our new high content THC full extract for medical purposes was developed thanks to these techniques.
7. Can you speak about the ways that Linnea's innovations are addressing unmet needs within the pharmaceutical sector and about the potential benefits that they offer?
UC:
Three primary areas must be taken into account: pharmacological studies, product stability studies, and the initial step of standardizing raw materials, production processes, and products. This standardization is crucial if we aim to consistently achieve the same quality and characteristics in our products. As we explained before in our CBD full spectrum extract the main cannabinoid is CBD. However, in the vegetable material we also have THC present, but in controlled quantities, along with other related compounds. To get always the same product out of raw material which can vary because of for example different weather conditions we need to standardize the quality. We must always use the same clone, the same ground, and the same process, because if we change anything we will have a new different kind of extract.
SC:
I believe that with the delivery of high-quality standardized products, consumers or patients can be confident that each product contains a consistent amount of the active ingredient. We encourage the industry to invest in clinical studies to develop new medications for diseases where effective products are lacking. Allow me to provide some examples; for conditions like Parkinson's disease or gut problems, there are limited treatment options available. These areas have unmet needs, and we believe that our high-quality extracts, in conjunction with various pharmacological approaches, can contribute to the development of new medications to address these unmet needs within the pharmaceutical industry.
8. Looking to the future, how will Linnea continue to be an innovation leader within its industry?
SC:
As previously mentioned, we will continue to explore new products and emerging trends. There are only a few companies worldwide that specialize in working with botanical materials and producing high-quality APIs derived from plant raw materials, suitable for the pharmaceutical industry. We are committed to pursuing this path for the future. Our focus will likely involve increased investment in the development of new products in the field of cannabinoids because we genuinely believe in the immense potential of this plant. Currently, we are engaged in the CBD sector and have already developed CBG products. Our next steps involve working with THC and combinations of these compounds. We strongly believe that this direction will shape the future over the next four to five years. Furthermore, we intend to explore new plant sources and continue our development efforts.