Finding Unexpected Opportunities
An Interview with Lee Barnsley, Global Design Officer, Reckitt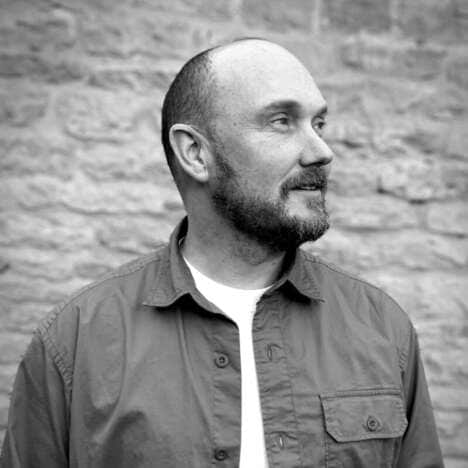 A seasoned design leader with 25+ years of global experience across agency and client roles, Lee Barnsley is the Global Design Officer at Reckitt. He has successfully managed creative agencies, in-house teams, and spearheaded transformative design in diverse markets worldwide. Known for delivering innovative design, building strong cross-functional relationships, and driving business growth, Lee excels in branding, creative budgets, and operational processes. His expertise in leveraging design for large companies and enhancing brand power through consumer-driven experiences is demonstrated by his work with industry giants like Tesco, Heineken, GSK, Nestlé, and his current role as Global Design Officer for Reckitt's health brands portfolio.
1. What does innovation mean to you?
Innovation is about ensuring brands remain future-focused and deliver real measurable growth. For me, It's crucial to unlock new consumer experiences and identify opportunity areas beyond traditional R&D or formulation-driven pipelines.
2. How do you and your team generate new ideas?
We generate new ideas by utilizing our in-house BXD (brand experience and design) team. We identify opportunity areas through lighthouse visions and the creation of innovative consumer centric experiences. These are driven by a mix of data, research and design-led thinking.
3. Can you share 1-3 unique innovation tactics your team relies on?
1. We Identify consumer groups that we currently have barriers to purchase with and innovate to target them directly.
2. We envisage a future where the consumer experience is less about commodity and all about emotional need states.
3. We ask ourselves 'what if?' and consider what if our brand went into a category that it currently doesn't operate in. We look at how that would affect the products on offer and how it would affect the overall brand experience.
4. Do you have any specific rituals to reset creativity?
Creativity by its very nature shouldn't be bound by rules. Brand equity is clearly important within any brand and its key that whatever we create needs to feel familiar and recognisable, but just like people, brands need to evolve to remain relevant. We always ask ourselves if the experience is iconic, elevated and recognisable?
5. How do you identify trends? What resources do you use to spot trends and consumer insights?
When it comes to trends, we leverage Trend Hunter, external agencies from a broad spectrum of disciplines, data, and our own design team's instinct.
6. Has there ever been an instance where another industry has inspired you/your company?
We are often inspired by advancements in the health tech space. Being a health-focused company, it's going to be key to understanding how those experiences will impact our business long term or how it can break down stereotypes or societal norms.
7. What makes an innovative company culture? How do you create a culture of innovation?
I think it's key for brands and companies to have a defined approach to innovation that provides clear roadmaps to employees and shareholders. It's also important to give people the freedom to explore. Failure should be viewed not as failure but as an opportunity to learn and improve and this gives teams the freedom to try new things and to bring ideas to the table more openly.
8. Looking to the future, how will you/your company continue to be a leader in innovation?
I want Reckitt to be a leader in innovation by investing further in design-led thinking, and identifying new opportunity spaces through the creation of ideas with cross-functional teams. My vision is the creation of incubator hubs in partnership with relevant VC experts.