Fashion As An Art Form
An Interview with Lauren Ross, Founder of Lauren Ross Designs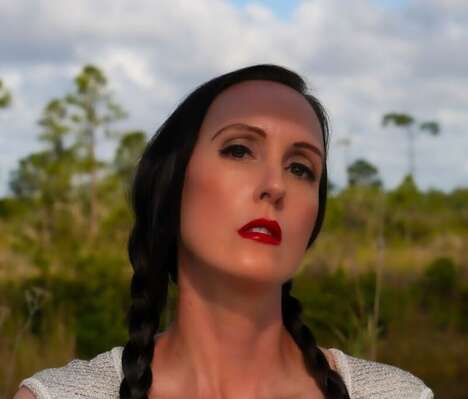 Lauren Ross Design is a global art and luxury lifestyle brand that blends contemporary design with the heartbeat of antiquities. The company was created to fill a need in the art and luxury goods industry. The process begins with a painting created by Lauren. The paintings are intricately designed to tell a story, and start intriguing conversations. Each piece is crafted with symbolism and esoteric meanings that can take time to unravel. The paintings are then used to design luxury lifestyle products.
Every product has a story to be told, a history to be revealed. Lauren's background is an immersion of art and luxury fashion. Her formative years growing up in the country side developed her passion and keen eye for creating art in all forms. She went on to study at some of the most elite fashion academies, the Fashion Institute of Technology in NYC and Polimoda in Florence Italy.
After traveling Italy and Europe for a year, Lauren knew her calling was in the luxury space. She went on to work with Saks Fifth Avenue in NYC in Planning and Buying for over a decade with brands under LVMH and Kering. After years of creating strategies, financial plans and fine tuning her craft Lauren stepped away and started Lauren Ross Design. Her motto "Life is Art" stems from her truth that everything from paintings to luxury fashion, beauty, and home comes from art.
1. Tell us about yourself. When did you first know you were interested in the fashion industry?
That is an interesting question because I think I was interested in fashion before I was old enough to even know what fashion was. I grew up in a very rural part of New Jersey, thoroughly enjoying nature. But my mother, who loved fashion, would have a stack of every fashion magazine possible delivered each month. Flipping through the pages of those magazines changed my life and shaped who I am. Still to this day I can't resist grabbing a cup of coffee and flipping through the pages of a fashion magazine to reminisce and day dream of new designs.
2. How do you generate new ideas?
Well, it sounds counterintuitive but I actually look at past history for generating new ideas. I'm fascinated with studying and researching ancient civilizations and topics that may not be widely discussed today. I believe understanding the past helps shed more light on today's world and through that process I can reinterpret the information into an art piece.
3. Do you have any specific rituals for resetting creativity?
First and foremost I think spending time with people you love can always help reset not only your creativity but many aspects of life. My husband Jeff who is a successful entrepreneur as well understands the creative process very well so having that support system itself allows more room for the process to occur. Things that help me reset my creativity are writing, traveling to gain a new perspective, reading rare books, training in martial arts and spending a good amount of time enjoying nature. Being present and observing nature whether hiking, horseback riding or golfing has a tremendous effect on creativity.
4. How do you identify trends? What resources do you use to spot trends and consumer insights within your industry?
To be completely honest, I typically don't follow the news or trends in the art and fashion industry. I know that it would hinder the creative process and typically trends in an industry are caused by other reasons that require a closer look and understanding. I do however pay close attention to the finance and tech industries, as this is also an important aspect in our clients lives.
5. What is the biggest challenge you face when innovating within your field?
I think that blending art and fashion into one company as we have is still very much a new concept. In addition to that we are online only which adds an additional layer of change from the traditional model. Being ahead of the curve is important but does come with its own challenges in educating your audience.
6. Has there ever been an instance where another industry has influenced your work?
Absolutely! The film industry has had a tremendous influence on me personally and my work. Now that I have been going through the process of training for action movies I have even more respect for the industry. I believe movies have the power to change who we are and how we relate to the world around us. They can inspire, share information and affect behavior. My goal with forming LRD was to blend art and fashion together, create stories and inspire others. In a way I see LRD as a movie, except you can step inside and experience what it has to offer.
7. What makes an innovative work culture? How do you create a culture of innovation?
I believe innovation can occur when you give others the freedom to speak their opinion, provide an environment that they want to be a part of, and acknowledge their achievements within the organization. At the end of day, people want to enjoy their life, know that they are being heard and acknowledged for their contributions.
8. Looking to the future, how will your brand continue to be a leader in innovation?
In the near future we will be expanding into additional product categories and focusing on key markets for pop up events and strategic brick and mortar partnerships. Without giving too many details our focus is on providing our clients the experience of an art and luxury fashion company that they have yet to experience.