Leveraging Consumer Feedback
An Interview with Carolina Ardila, Consumer Strategic Insights Manager & Natalia Gadioli, Head of New Business, Kimberly-Clark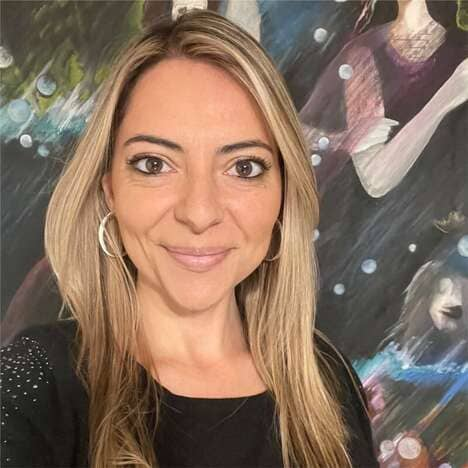 Carolina Ardila:
A seasoned Marketeer and Market Researcher with a Masters in Marketing Management, Carolina Ardila is the LATAM Consumer Strategic Insights Leader for Adult & Feminine Care at Kimberly-Clark. Carolina has 15 years of international experience in FMCG in Latin America and online retailing in Central & Eastern Europe, with expertise in market research, consumer insights, and innovation planning. Her passion lies in new and consumer-centered solutions and trends for product innovation and development.
Natalia Gadioli:
With 14 years of experience in Marketing and Consumer Goods, Natalia Gadioli is the Head of New Business at Kimberly-Clark. She has also worked with companies like Whirlpool, Flora, and BAT, possessing a strong global brand profile and portfolio strategy expertise. She is not only an expert in brand architecture, product innovation, marketing plans, and P&L management, but also works with commercial programs, brand activation, and start-up ventures, with a focus on strategic thinking, consumer orientation, and personal development.
1. What does innovation mean to you?
For us, innovation means to think, create and to transform
2. How do you and your team generate new ideas?
We believe in experiential innovation, in which we are empowered to take risks and learn in the process. We want to prototype and test, always with a clear purpose in mind towards our consumers.
3. Can you share 1-3 unique innovation tactics your team relies on?
1. Inspiration from other industries
2. Co-creation with consumers
3. Exploring trends (and a visible future), but also the past (relying on previous learnings or ideas) that can drive change today!
As an example, we launched a pantyliner with pH balance indicator for the Latin American market, which allows women to know when it is time to change to a new pantyliner. This innovation is helping our consumer to maintain their v-zone health as well as increase market shares and revenue for Kimberly-Clark's feminine care business division.
4. Do you have any specific rituals to reset creativity?
We always start with consumer inspiration and want to explore talks, drivers and foundations.
5. What resources do you use to spot trends and consumer insights?
When it comes to trends, we leverage Trendhunter, social listening, trend safaris and retail visits to experience trends first hand.
6. Has there ever been an instance where another industry has inspired you/your company?
All the time! Most inspiration we gain comes from consumers, but our consumers are holistic people and they are exposed to all kinds of products. They all act in different moments, get together with others, so, how can we not be aware of that when our consumers are in such dynamic worlds.
What we define as comfort can be the same for a whole different industry but with solutions that can be so relevant to consumers, and that could apply directly to us. As an example, we launched Reusable Underwear as a response to a growing, consumer-driven trend – the demand for new discreet and eco-friendly solutions. We saw this with other industries where apparel brands expanded their business by offering built-in protection. We also saw this with new channels where we're needing to execute omni-channel strategies more and more whether through DTC or physical stores in order to be present at consumers' favorite shops. As a result of this launch, we had a really positive response from consumers and 8 out of 10 girls in Brasil would recommend our Intimus Reusable product. Innovation is part of our DNA and Kimberly-Clark is the company behind two iconic household brands, Kleenex and Kotex, which have become generic staples. We are proud pioneers of 8 products in our respective categories.
7. What makes an innovative company culture? How do you create a culture of innovation?
It's a mindset that has to be present in all levels of the company, and we have learned to adopt a "why not" attitude that is based on having an open mind. This means being open to different points of view, having tolerance for confusion and being open to new ways of doing things that are not only your own. It also means embracing risks and pursuing our objectives with passion. These pillars make up our values, our ways of working, and what we promote as a company among our employees.
8. Looking to the future, how will you/your company continue to be a leader in innovation?
Looking to the future, Kimberly-Clark will continue to be a leader in innovation by setting annual innovation events, with inspiration, ideation, and workshops that include our consumer feedback in all possible processes. We also foresight the future as a rule and will continue to reinforce a culture of innovation in our company by putting the consumer in the center of everything we do.