Continuing to Celebrate Innovation
Kerry Reynolds, Head of Consumer Marketing, PayPal Canada
Related Trend Reports
Art & Design
,
Computers
,
Fashion
,
Hip Hotels
,
Interactive
,
Life
,
Life Stages
,
Lifestyle
,
Marketing
,
Mobile
,
Publicity Stunts
,
Social Media
,
Tech
,
Travel
,
Youth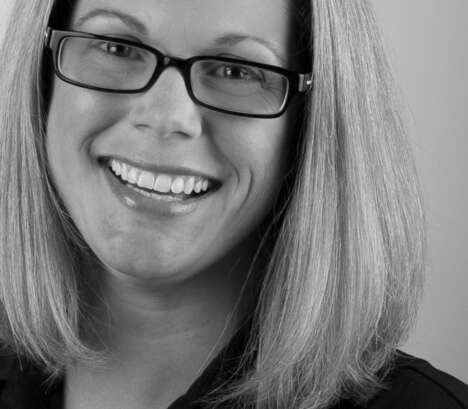 PayPal is the go-to operator when it comes to paying for items online. No other company is as innovative, and as ahead of the trends regarding the ecommerce sector. Kerry Reynolds, Head of Consumer Marketing at PayPal Canada, makes it her mission to listen to her customers, and give them the best possible shopping experiences. Using PayPal's innovative business structure, Kerry and her team continue to creatively inspire – and be inspired by - their consumers and ensure that PayPal makes their lives easier.
4 Questions with Kerry Reynolds
1. How does your team generate new ideas?
PayPal has always embraced innovation, since the start of the company back in 1998. Our creators have always relied on innovation, and it has been part of our culture since day one. I have a great team that is creative, and they strive to be better everyday. Our focus is on delivering on our consumer proposition and driving new users. We generate new ideas by focusing on our customers and looking at the world through their lens. We want to make sure we are giving them the best possible experience, and we want to try and make PayPal part of their everyday lives.
Generating new ideas becomes easier when your company fully supports creativity, and innovation. Our CTO just won the Gold Stevie Award for "Tech Innovator of the Year" at the American Business Awards. We have a company foundation that highly encourages creativity and risk taking, and they want us to look outside of our industry – and even beyond borders – to remain inspired.
2. Do you have any specific rituals for resetting your team to be creative?
For my team, I want them to find their own place for creativity. Personally, I am most creative in the morning, so I like to get up and write down my ideas and prepare for the day. Overall, PayPal provides us with tools that assist in resetting creativity. We have 90 second videos that get sent out each week where we can see what other employees, from all over the world, are up to. It's inspiring to see what our colleagues are doing, and it really helps to foster creativity.
3. How do you identify trends?
In the past, the people who controlled communication determined the trends. However, that is no longer the case, because consumers are now setting the trends. On our team, we are customer champions, so we like to listen to their wants, needs and interests to find out what's trending. Mobile has become a huge focus for us. In Canada, PayPal data shows shopping on mobile devices has doubled from 2012-2014. As an example, we've found that a person's mobile phone is now their primary online device. So we are focusing our innovations around that trend. PayPal's One TouchTM makes the checkout experience even more effortless by removing he need to enter in PayPal log in details over and over again, once opted in. With this enhancement, shoppers will find it easier to shop from their mobile phones on the streetcar, or in between periods at their child's hockey game.
4. What makes an innovative culture? How do you create a culture of innovation?
I think that you have to celebrate innovation in order to make it a part of your culture. We recognize innovation, point out great examples of it and celebrate people who step outside of the box. People at PayPal aren't afraid to come forward with new ideas because we have built a system that allows them to do that. We're completely inclusive and thrive off of collaboration. We have a program called Lions Den where employees are awarded for pitching innovative, and truly applicable, business ideas. It's a great way to practice the skills of forming an idea, framing it and making sure it's actionable.