Transparency in the Beauty Industry
An Interview with Mira Peterson, Co-Founder and CMO of JUNOCO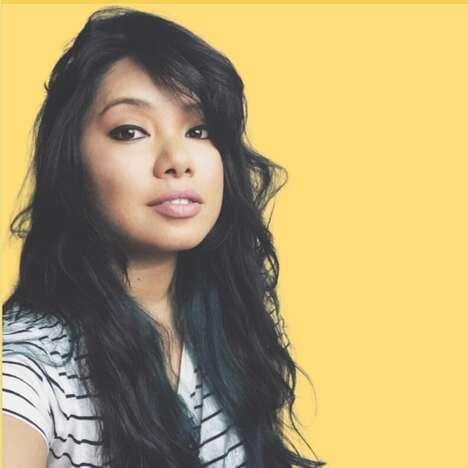 Based in California, JUNOCO is a beauty brand specializing in clean skincare and cruelty-free makeup. The company's goal is to create "inspiring and accessible products that bring out one's natural beauty," with Co-Founder and CMO Mira Peterson at the forefront alongside business partner Kyle Jiang.
1. Tell us about yourself and about your role at JUNOCO?
I am Mira and I am the co-founder of JUNOCO. I help to develop the brand voice and specialize in community and storytelling through conversations.
2. What does innovation mean to you?
For me, innovation means stepping away from our comfort zone and challenging the status quo. For example, after many years in the beauty industry, we saw how non-transparent the industry was, and we launched two hero products, a 10 ingredients cleansing balm and a cleansing powder to challenge the transitional 30+ ingredients brand. Our innovation comes from our belief in changing the way beauty is suppose to be.
3. How does your team generate new ideas?
On the branding level, we actually have a great example, when we brainstorm the #ToBeHuman campaign, we wanted to start the conversation about human truths and to teach others to embrace our individual imperfections and celebrate our inherent right to feel beautiful in our own skin, in order to do this, we actually went thru many latest books to find inspiration.
Once we get the campaign idea that speaks JUNOCO's core value of being more transparent and inclusive. We go out of the office to talk to potential customers about the ideas and see if they are excited about them.
On the product level, we try to incorporate sustainability angles into each product. We get new ideas by thinking about how can we change consumer behavior by providing them with innovative products they have never seen before.
4. Do you have any specific rituals for resetting your team to be creative?
We are a very global team. We have teams on 4 continents. Sharing all the latest news from each country and blending the different culture together already make us being able to be creative everyday. We are also very open in talking about the failures/mistakes we make and what we learn from them. We actually encourage our team members to celebrate when we detect a new failure.
We aren't afraid to try anything and any feedback is appreciated and helps us to pivot in a direction that could work.
5. How do you identify trends? What resources does your team use to spot trends and consumer insights?
First of all, we are the consumer ourselves. As one of the few DTC beauty brands, we get a lot of direct consumer feedback and reviews. Social media and the influencer community are one of our favorite places to see what the community is looking for and what we need on the market next.
6. What is the biggest challenge you face when innovating?
Knowing the unknown. It's our top co-founding team need to be super hungry for new things and learn super fast. Any challenge is just a step towards getting to where we need to be. The importance is to know to act quickly towards the goals and direction we want.
7. Has there ever been an instance where another industry has influenced an innovation at JUNOCO?
Minimal ingredients from the food industry. We started to pay more and more attention to what's behind the food labels and we believe that behavior will transfer into beauty and skincare as well.
Upcycyled ingredients have inspired us a lot as well. It is largely the food industry, with things like farm-to-table or "whole" usage being prevalent. We want to apply those ideas of no-waste thinking to our collection and are working hard to make that happen.
8. What makes an innovative culture? How do you create a culture of innovation?
An innovative culture is one that accepts every individual as their own. Innovation is openness, interest, empathy, and understanding. Constant change. Constant knowledge. Constant appreciation. Without those things, we get stuck in a culture with unrealistic ideals that no longer serve our generation now.
9. Looking to the future, how will JUNOCO continue to be a leader in innovation?
Number one is to be open minded. We created JUNOCO hoping to change the way beauty is suppose to be. We need to lead the shift of making beauty more transparent, diverse, and sustainable. Putting these as our core business priority helps us to stay ahead of the game.
We will continue to look forward and listen. We commit to progress and creating solutions on a skincare front and, in the future, more areas of living.