The Value of Self-Directed Learning
An Interview with Jazmin Veney, Founder of ARCH NYC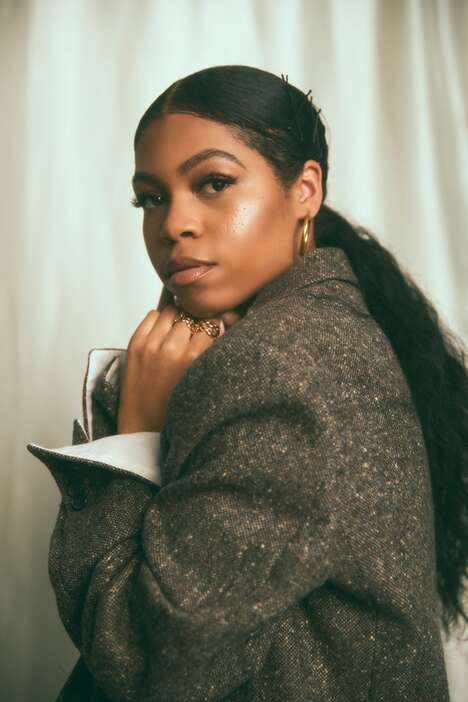 Baltimore native, Jazmin Veney, is stepping into style with her luxury footwear brand, ARCH NYC. After graduating from the Laboratory Institute of Merchandising, better known as LIM College, in 2016, Veney began her journey in the industry by maneuvering her way through the Fashion Marketing field.
Taking her love for fashion and the fact that the industry lacked representation in many fields, the ARCH NYC brand was born in 2018 in her Harlem apartment. Its focus was to fill the space with stylish footwear at an affordable price for every woman. ARCH NYC's mission is to celebrate women through curated capsules of quality, conversation, and footwear.
1. Tell us about yourself. When did you first know you were interested in the fashion/ footwear industry?
If you had told me six years ago that I would be a shoe designer, I would have no idea what you were talking about. Even though when I look back, the writing was on the wall. I was in my room one day and knew I wanted to take control of my career and start my own business. I spent a lot of time thinking about what people would trust me to sell to them. I started studying footwear and dove right in. It began with me knowing I wanted to be an entrepreneur rather than wanting to be in the footwear industry.
2. How do you / your team generate new ideas?
I spend a lot of time learning. I like to watch Youtube videos, research trend reports, and newness in the industry as well as keep up with what's going on with what's happening in the culture. As far as my team, we often have brainstorming sessions where we discuss what's exciting us, what we think is cool, and what we would like to see next with the brand.
3. Do you have any specific rituals for resetting creativity?
I do creative things for fun that typically energize me. Those fun things include shopping, mood boarding, and putting outfits together. This allows me to detach from work and tap into my natural creative fashion-driven, authentic self.
4. How do you identify trends? What resources do you use to spot trends and consumer insights within your industry?
Naturally, I think we identify trends because we consume so much content making us aware of what's going on in the industry. Instead of spending a lot of time studying trends, I focus primarily on what shoes I would like to see my customer in and what shoes I would like to personally own. When looking for trend knowledge, I watch fashion shows and look up the history of pieces that inspire me. I also watch documentaries, read Fashion Snoops and use WGSN. For Consumer insights, I pay a lot of attention to what my ideal customer is doing whether that be where they are traveling, where they are shopping, what they are wearing, and what colors they are mostly drawn to. I also pay attention to how my consumers react to what our brand is posting and what they are sharing on their platforms. It is key for us as a brand to tap into what they like and be aware of what piques their interest.
5. What is the biggest challenge you face when innovating within your field?
Because there are so many great shoes ahead of ARCH NYC's existence, there is a chance that your idea has been done already in some way. Because of that, it's imperative to dig in deep and be as original as possible. At the end of the day, it's nice to have so much inspiration.
6. Has there ever been an instance where another industry has influenced your work?
I'm really inspired by the beauty and skincare space. I love how flexible their consumers are and how nimble the industry is. I admire how they can push one product should they decide to, and I love how consumers are so eager to try any new skincare line. I feel in fashion, consumers want you to earn their trust first, but in beauty, they are just excited to try any new innovation. When we released our mules, I did not expect to be only selling them for a year, but I mirrored my marketing strategies on how the beauty industry has one hero product.
7. What makes an innovative work culture? How do you create a culture of innovation?
I think being open to all new perspectives keeps a work culture innovative. Allowing yourself to hear the feedback and opinions of your team and your consumers is going to be imperative to that. I also think it's important to study culture and pay attention to how the world is moving and what it is consuming and focusing on at the time.
8. Looking to the future, how will your brand continue to be a leader in innovation?
Staying original and staying true to the brand. Chic, fun, authentic, distributive, and a conversation starter. We will always strive to separate ourselves and be doing something that no other footwear brand is doing.