Adapting to New Consumers
Criteo's Jaysen Gillespie Highlights How Alcohol Consumption is Changing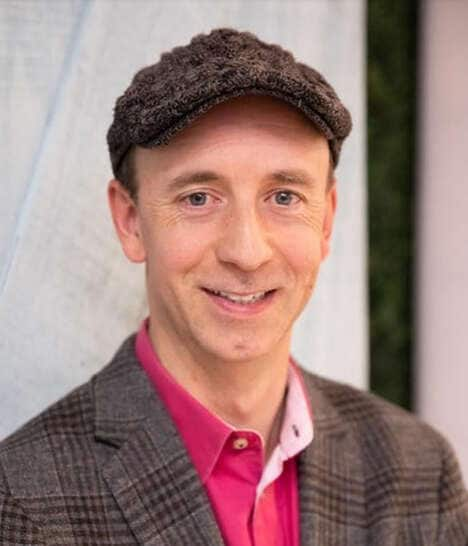 As brands adapt to a changing market and aim to increase their appeal among younger demographics, the need to offer alcohol-free alternatives, healthier options, high-quality ingredients, and more transparency is clear.
Jaysen Gillespie, VP and Head of Analytics and Data Science at Criteo, sat down with Trend Hunter to discuss some of the recent changes surrounding alcohol consumption in relation to Generation Z and Millennial buyers, explaining what advertisers might do to peak the interests of their buyers.
Can you tell us a little about yourself and your role at Criteo?
I'm a numbers person and a people person. I've spent two decades fusing those two loves, creating a specialty in using analytics and data science to solve business problems to tell the right story. For the last 7.5 years, I've served as Criteo's Head of Analytics and Data Science, which I would argue is the best job at the company. This role puts me at the forefront for both new opportunities and challenges, and I'm afforded an unusually broad view of what's going on in the advertising technology world.
How do Generation Z and Millennial consumers differ from their older counterparts when it comes to alcohol consumption?
Gen Z and Millennial consumers are believed to be drinking less overall, but it's the anecdotal reasoning as to why that's more interesting. Younger consumers cite everything from budget constraints to health concerns when asked why they are choosing to consume less alcohol. These consumers are also changing the way alcohol is marketed, with trendy new drinks, like alcoholic seltzers, encroaching in on the traditional beer and wine segments.
Why do you think this is?
That $16 cocktail in NYC, LA, or Vegas stings! When you're dealing with record levels of student debt and high rent costs, the cuts have to come from somewhere, so younger consumers are looking for value where they can. In addition to the financial benefit of reduced alcohol consumption, there is a strong interest in healthier living by the younger consumer.
What are brands doing to make their products more appealing to the conscious consumer?
It's hard to argue that alcohol is inherently healthy (though some research shows the cohort drinking one glass of red wine per day lives the longest), brands are moving to position their products as either higher quality or better-for-you. Packaging choices, such as slimmer cans for ready-to-drink cocktails, reinforce the lighter caloric values. Lower alcohol versions of classic spirits are likely to resonate with some consumers as well.
Product innovation will include more "infusions" where natural citrus or herbal flavors are added to spirits. Other brands are becoming more transparent about where their ingredients come from and how they're sourced.
How have consumers responded?
Consumers continue to be open-minded in 2020. They're on the lookout for new alcohol options and have taken to digital channels to learn more about better-for-you choices. Consumers are leaning into a wide variety of beverage types, including classic brown alcohols (bourbon, whiskey), along with wine and even rosé.
In which ways do you think the industry will continue to shift as younger consumers enter the space — say in the next five to 10 years time?
The on-demand mindset applies to alcohol as much as it does to other products and services. Younger consumers will embrace ready-to-drink options, especially in non-standard packaging that can travel anywhere, such as canned wines. A higher quality 4-pack will trump a 6-pack. Moderate consumption of top-shelf spirits overtakes finishing off a whole bottle of Smirnoff. The alcohol becomes the main course of many drinks, with emphasis on lighter mixers and more subtle flavors. These demands for quality and a better-for-you experience will continue to drive changes in the alcohol business for years to come.