Delivering Multisensory Flavor
An Interview with Jason Shiver, CEO of Waterloo Sparkling Water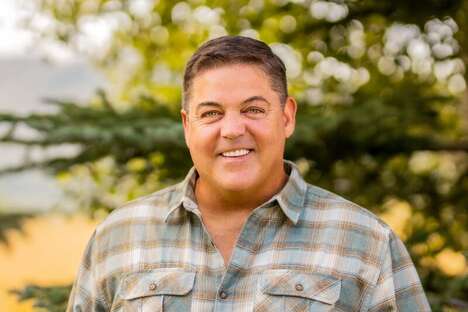 With past experience as the President of North America for Amplify Snack Brands, and as the Senior Vice President of Sales and Marketing for Glutino USA, Jason Shiver brought his vast expertise to Waterloo Sparkling Water in 2017. He has since served as the company's CEO and believes that it is crucial to excite and engage consumers every shelf season.
At Waterloo Sparkling Water, Jason has lead the brand to exceptional year-over-year growth, national distribution with strong retailer relationships, and category leadership in flavor innovation. He is also a recipient of the Ernst & Young LLP (EY US) "Entrepreneur of the Year 2020 Central Texas Award." Nominees were evaluated on six criteria, including overcoming adversity; financial performance; societal impact and commitment to building a values-based company; innovation; and talent management.
1. What does innovation mean to you?
Innovation starts with finding the unique opportunity or white space within an existing or new category. In our early days at Waterloo, we spent countless hours reading reviews of the leading brands in the category and identifying gaps and places we could play. If consumers spend the time to leave a review, they are passionate about what they are saying. This first step led us to distinguish ourselves not only by taste, but also by bringing a more elevated overall experience to the sparkling water category. Today, our competitive advantage is delivering a distinct overall flavor experience to a more health-conscious consumer. Our development team stays true to these fundamentals to deliver excitement to the shelf every season. New flavor innovation is critical for retailers and category growth. And, our consumers are an important part of our development as they love to share new flavors and provide feedback on their favorites.
2. How do you identify trends? What resources does your team use to spot trends and consumer insights?
We know what our consumers love about our brand – sparkling water flavors that taste like they are supposed to taste and deliver a multi-sensory experience of flavor, aroma and carbonation all coming together. Anything we do needs to live up to our high bar – that's what differentiates us from the competitors in this large category. For new ideas, we listen really hard. First, to our consumers – we gather and share their comments throughout the company. And to our retailer partners – they know their customers well and have insights on emerging flavor opportunities and what will roll off their shelves. Our team also reviews culinary and flavor trend reports, identifying high-potential lanes for us to knock it out of the park. We come together - our Marketing, Innovation and Sales teams – and jointly prioritize what we think our best foot forward is for our new flavors. We ultimately put our highest ranking flavor concepts into research, which gives us some additional indications of consumer preference and likelihood to purchase. In the end, with the list narrowed down, it comes down to taste and overall experience. Our innovation team iterates on the recipes for the "winners" – and we move forward only with those we can deliver the full experience on.
3. Do you have any specific rituals for resetting your team to be creative?
While I have no specific rituals, I try to stay true to some guardrails that have proven successful in building brands over my years in this business. I challenge my team to think differently. To maintain our competitive edge, you need to think outside of the box. Almost anything can be copied, so how do we keep a moat around our brand? Working to keep our brand differentiated is our challenge every day. I encourage my team to lead from the front and listen. And, I ensure my team doesn't get too caught up in what is happening today — to keep their eye on the prize. I have seen brands make short-term decisions that affect their ability to achieve their long-term goals. We talk a lot about how the big decisions we make will affect the future of our brand. Don't give up the long term for a short-term gain.
4. What is the biggest challenge you face when innovating?
Don't chase the shiny new toy. Many times, buyers or even consumers may ask for something that isn't right for Waterloo. It goes back to really knowing the DNA of the brand, the consumer, and what we believe is best for long-term growth. It is a little bit of art and science on this one.
5. Has there ever been an instance where another industry has influenced an innovation at your company?
We don't just look within our category or adjacent categories as we think about innovation. We want to make sure we are looking across industries and categories to aligning those insights with our brand guardrails - whether that is packaging, flavors, nutritional benefits, etc.
6. What makes an innovative culture? How do you create a culture of innovation?
We have a rockstar team at Waterloo – a collection of seasoned leaders across all functions, most of whom I have worked with previously on other better-for-you brands. While we did not set out to explicitly create a culture of innovation, we knew innovation was essential to winning at our primary objective - making the best sparkling water on the planet. So, everyone on the team has to have the courage to think differently and to act in order to make a positive impact on our business. We know that being a successful challenger brand in a category craving innovation requires a delicate blend of unwavering belief, tenacity, and perseverance – on top of super-collaborative approach across our Marketing, Innovation and Sales teams to bring successful new products to market.
7. Can you share any exciting projects the brand has in the works?
Our newest everyday flavors (Blackberry Lemonade and Cherry Limeade) and our LTO innovation this fall (Spiced Apple) have raised the bar for what we consider success. Over the past 26 weeks, Waterloo growth is +50% year over year, nearly 8 times the Category. Our continued expansion on shelf with major retailers and acceptance of even more LTOs expected in 2023 reinforce that we are onto something big here. So, we're glad we have new, fun and nostalgic flavors rolling onto shelves in Q1, with many of the key retailer resets. As for being an innovation leader, we will continue to custom-create flavors in-house for an authentic, full-flavor experience that consumers and retailers have come to expect from us. Maybe we'll extend what we do best to other categories as well – time will tell.