The Future of Fragrance
An Interview with James Fulford, Product Innovator, Marketing Strategist and Brand Builder with Global Experience Within the Luxury Consumer Goods, Wellness, and Fragrance Industries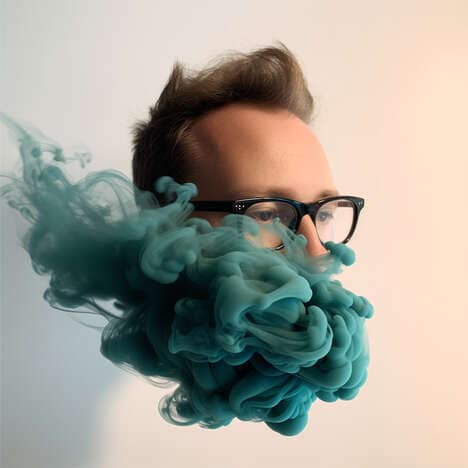 James Fulford is a strategically minded and passionate senior marketing professional, with global experience within the luxury consumer goods, wellness, and fragrance industries.
As a self-motived individual with a genuine passion for deep levels of consumer insight, coupled with an inquisitive mind, James constantly asks the big questions and seeks to see the unseen and hear the unheard.
He has a deep interest in a broad range of topics, including behavioral economics, macroeconomics, demography, the study of cycles, sociology, exponential technologies and understanding how these are all interconnected, disrupting the status quo and changing our future.
A strategic, consumer centric marketeer and leader, with over 20 years of experience and formal marketing and product management training from some of the world's leading institutions and thought leaders. James has a proven track record of delivering sustained brand growth, with a focus on value and margin accretion to the bottom line, whilst simultaneously increasing the value proposition to the consumer. He has a deep passion for creating loyal, raving fans driven by delivering product and brand excellence.
James can be found on LinkedIn at:
www.linkedin.com/in/jamesrfulford
1. Tell us your name and a bit about your career evolution.
My name is James Fulford and I'm a classically trained marketer, product manager and innovator. I've been in the industry for just over 20 years focusing on the areas of spa wellness and the fragrance industry. I really got exposure to naturals and aromatherapy from the age of six from my mother who moved from being a nurse into training up to be a professional aromatherapy instructor. I was exposed to some of the first mentees of Rene Maurice Gattefosse, who has been acclaimed as the modern day inventor of aromatherapy in France and was one of the original founders of the wellness movement. I've been exposed to the practice for a very long time so I naturally started working in the wellness industry, and for one of the world's largest and most premium luxury lifestyle spa brands called ESPA in the UK.
After relocating to Australia with my wife, I dove into the home fragrance and fragrance industry specifically. Initially, I looked after brand management, but then moved into new product development and product management; my recent focus has been on innovation, which truly excites me. In marketing, my passions lie in behavioral economics, the psychology of marketing, and in studying how people interact with markets, products and innovation. Additionally, I am intrigued by futurism and unraveling the mysteries of how the future unfolds, an area I find incredibly fascinating.
2. What does innovation mean to you?
At its core, the concept revolves around change, which may appear overly simplistic. However, it can be broken down into incremental innovation. This involves continuously improving, evolving, and modernizing your products. The iPhone product and product lifecycle is a very good example of that, where they keep bringing in incremental innovation. In addition, there is breakthrough innovation, which constitutes a smaller portion of overall innovation and carries higher risk. However, at its essence, innovation is about change that generates value. It is crucial to establish the notion that innovation is anchored in the creation of valuable change, as there exists a significant amount of innovation theater that merely amounts to hype and leads nowhere. By emphasizing the idea of change that creates value, we can focus on what truly matters.
3. How do you find inspiration to generate new ideas?
When I think of inspiration, I imagine a giant soup. If you have a giant pot and throw lots of different ingredients into it, some of those ingredients may not always be really obvious or connected. And I think part of the trick is to bring all these different divergent ideas, thoughts, or streams of information into this giant pot, in order to create new flavors, new ingredients, and new ideas. It's also important to surround yourself with other creative thinkers and entrepreneurs to bounce off ideas. If you've got an inquisitive mind, it's important to leverage it. So just try and peel back the layers of the onion and ask what's going on. Don't just accept the facts, or what we see in a trend report, or what other people are saying.
You need to also ask why that is happening, and joining dots is an important part of it. I think it's also helpful to leverage expert knowledge and to surround yourself with experts within the field who can inspire big and creative thinking. I also review trends in adjacent categories that influence one another.
Within my field specifically, fashion and fragrance are very tightly correlated as are culture and fragrance, the flavors industry, or what's happening in food. So understanding the other industries that influence yours, maybe not obviously, but indirectly is crucial, and then also crowdsourcing ideas from the hive mind – a bit like Trend Hunter does with AI.
You can do that within your organization by creating innovation funnels, ideation panels, special processes, or by using AI or social media platforms to leverage and extract ideas from your consumers or your community.
Something I've been experimenting with, which I'm sure most people have over the last few months, is understanding these new AI tools and how they can form part of your creative process and act as a creative muse. I've been bouncing off ideas with AI tools like Midjourney bots, having creative jams with them and working and playing around with that as well. It requires us to rethink the entire creative process and how we can leverage these tools to drive increased productivity and free up resources to invest in further value creation, business development or in areas that .ai is less helpful.
4. Can you elaborate more on AI and how you think it will continue to disrupt how we innovate?
In my perspective, staying up to date with AI developments is crucial. When it comes to innovation, if it has the potential to disrupt, it will do so regardless. Therefore, embracing it becomes the logical choice. The question becomes, how can I gain an advantage or stay ahead of others? How can I leverage AI to enhance my tools or act as my own personal co-pilot? The game of marketing, innovation, and creativity has been fundamentally transformed by AI. Initially, many believed that creative pursuits, like art and graphics, would remain immune to AI disruption due to their inherently human nature. However, it's fascinating to observe how these industries are actually among the first to experience disruption. So it's interesting to speak to my friends in those creative industries and see how they're using it.
From what I've observed, the majority of people in creative industries are embracing and thoroughly enjoying the integration of AI. They find that it enhances their productivity and serves as a valuable resource when experiencing creative blocks. It acts as a creative muse, helping them overcome obstacles and reignite their creative process. Personally, I find this development to be exciting rather than something to fear. It's important to acknowledge that there is little we can do to prevent or halt the progress of AI. When I contemplate the implications for future generations, particularly my own children, I am uncertain. The pace at which AI is advancing is staggering. By the time they reach the ages of eight or ten, they will be immersed in a vastly different world but this is also something that makes me excited and optimistic.
5. Do you have any specific rituals for resetting creativity?
One of the most important ones is getting yourself out of a routine. If you're stuck in front of a computer screen, you're stuck in an office environment with a certain culture or mindset. You really need to break out of that, since it's very hard to be creative in that environment. It's also really important to look after your mental health and to reset, so getting out into nature and doing exercise to energize your mind helps. That brings to mind forest bathing which was quite a big recent trend as well. When you disconnect and surround yourself with different environments, you're able to get past stress and exhaustion, which for me are the enemies of creativity. I think if you can reduce those and get away, you're more likely to get past those creative blocks.
Another aspect I've delved into is comprehending the workings of the subconscious mind in the realm of innovation and creativity, and specifically focusing on how beta brainwaves enhance creativity. One method of enhancing these brainwaves is through the utilization of flotation tanks, which induce a liminal state between wakefulness and sleep. This state is conducive to the emergence of the most creative brainwave patterns. It is also vital to surround oneself with energetic and creative people who can provide a rejuvenating effect. We also have to embrace divergent views and ideas that challenge our own thinking and biases.
6. How do you identify trends and what resources do you use to spot trends and consumer insights?
Trend Hunter is certainly a valuable resource, but beyond that, traditional sources include trend forecasting agencies, and both primary and secondary market research. These avenues often serve as the foundational knowledge in marketing. However, my personal exploration has extended beyond these conventional sources. To gain a deeper understanding of how the future unfolds, I took a step back and sought insights from diverse industries. I've spent the last year really learning about macroeconomics and the study of cycles. This has allowed me to comprehend how macroeconomic mega cycles function as influential forces, akin to tectonic plates, driving macro trends. This understanding provides a fundamental framework for analyzing other trends. Authors like Neil Howe, and his work "The Fourth Turning," have also been valuable resources in understanding these forces during this huge period of change.
And at the core of that is demography and understanding how it plays out and impacts the economy. If you can understand those big picture things, then you can start zooming down into understanding the kind of environment that we're in, and currently, we're in a big period of change and disruption. The other thing I've been more curious about is venture capital and its role in driving transformation. I've taken an upstream approach to gain an understanding of how venture capital influences futurism. This involves examining where the venture capital funds are being directed and which sectors they are investing in. So understanding where the venture capital money is flowing and where the main venture funds are investing their money. And what does the talent acquisition look like from the top smartest minds from MIT or Harvard, where are the smartest people in the world looking to invest their time? The answer is in exponential technologies like artificial intelligence, blockchain, quantum compute, semiconductors, the space economy, robotics, green energy, sustainability and bio-tech, as well as how all of these technologies are colliding during this cambrian moment for humanity.
If you can go upstream and look at where that's happening, then you get a real edge because they're the people that are really guiding and deciding where smart money and the smart minds are going to go.
Trends in technology are important to track as well, so looking at breakthroughs and the advancements of new molecules in the fragrance industry for example and understanding the commercial rules of the game of how these are used as a form of CRM with the innovators top clients, who then bring these new innovations into the market and drive the broader trend.
Within the fragrance industry, we have to ask if a breakthrough new molecule has been invented by someone like Givaudan who I've worked with. If so, what does that mean and does that create a new creative palette or new fragrance ingredients that can spur on a new trend?
Additionally, I look at patent trends, and where people are patenting things and what they're trademarking. This knowledge provides a valuable advantage in understanding current trends. A prime example is examining the patents and trademarks filed by companies like Apple and other major tech companies. I have recently learnt that you can use .ai to help summaries complex patent applications as well, cutting through all of the technical jargon and saving lots of time.
Another approach involves analyzing large datasets, such as macroeconomic data, demographic information, and consumer habits, behaviors, and attitudes. Additionally, I've also ventured into ethnographic research, which involves immersing myself in the field and observing authentic human behavior. This approach differs from traditional focus groups, which can feel sterile and may not truly reflect how people behave, since focus groups can often lead to participants expressing what they think they should say rather than their genuine behavior.
When you observe people's behavior in the field, you often find a discrepancy between what they say and what they actually do, and it's valuable to witness this disconnect firsthand.
What people think, what people say and what people do are three distinctly different things and to be aware of in market research. Hence my preference for ethnographic research.
Surrounding yourself with industry thought leaders is also essential. These individuals are the ones driving change and shaping the narratives within your research area or discipline. Exploring somewhat unconventional areas can also provide valuable insights. For instance, observing street art and guerrilla marketing can offer hints about the underlying psyche of society, and these forms of expression often reveal people's thoughts and creative protests in subtle ways.
Self-observation is another interesting tool for understanding trends, especially when traditional reports are unavailable. This is something that took me a long time to figure out, and I only figured it out during Covid when trends were happening so quickly, with no reports or anyone telling you what was really going on. By observing our own habits, behaviors, and desires, I was able to identify trends early. We often think we are unique, but the reality is, if we are feeling something change or observe a behavior change in ourselves, it's rare that we are alone. If you take this signal and then go out into the world and look for further evidence of this and conduct research, you can discover new trends very early. However you do need to be wary of confirmation bias and that you are a sample of one, but trust your instincts.
Additionally, seeking insights from industry suppliers and what is going on in the markets, analyzing competitors, and exploring global markets can provide valuable perspectives as more traditional methods.
7. What is the biggest challenge you face when innovating?
For me it's quite simple and it's human behavior. At the core of that is fear in human behavior, and you can look at that from multiple angles. One is your own personal fear and fear of the unknown. As you go into innovation, it becomes a more and more lonely pursuit because you are pushing the boundaries into areas that haven't been done before, and that haven't been proven. The natural human instinct when you're doing something like that is fear, and so you've just gotta get comfortable with it. A big part of that is failure and getting comfortable with failure which goes against societal norms, what we are told we're meant to do, and how we're meant to behave in an organization or in society.
One of the most interesting insights I got was from Hal Gregersen who was talking about toddlers and children and how they are good role models for innovators because they constantly break things and ask lots of questions. They play around, try new things, fail and pick themselves up. They then ask more questions before breaking more things, failing again and picking themselves up. That's a great example of what innovation is like at times, especially if you're trying to do breakthrough innovation. It's mostly failure until you get the breakthroughs, and if you reframe that failures as part of the game and fail quickly and cheaply while learning, then you're closer to your breakthrough. Within an organization, the fear of failure can breathe into a political fear or your own personal fear about your career progression and that's one of the biggest challenges.
One of the other ones is getting too many opinions on an idea too early on. Often, you can take a great idea and by the time you get through the organizational stakeholders, it becomes an average idea because everyone wants to own their part of it. I think the solution is having a good decision making process that outlines key decision makers who are empowered to make these choices. You have to ask if they're okay to fail and what failure looks like within your organization. Is the organizational culture one that supports that failure or does it punish it? If it punishes it, then your innovation culture is going to fall over.
8. The world of beauty, fragrance and marketing is being disrupted by technological, societal, and macro and economic shifts. Can you speak a bit more about your research on these topics?
We live in a very complex, rapidly changing environment, and consumer needs and technology are changing really quickly these days. At the core of that is demography, psychographics and really understanding the big changes and shifting nature of who's in the driver's seat. Who's making the purchasing decisions as the Baby Boomers leave the workplace and also change their role in society. You've got younger generations coming through with different worldviews and ideas about how they want the world to look and how they want to live their lives – whether that's being more experience-led or purpose-led.
How does that change both consumer habits and what people are buying and consuming? How does that also then change organizations and how they're being run? In the beauty industry, there is a noticeable shift towards community-centric brand management. Brands like Huda Beauty paved the way for this, fostering tribes of individuals united by shared interests and connected by key influencers. These communities go beyond the typical one-to-many brand-consumer relationship, evolving into a collaborative partnership where ideas are shared, and the brand is co-created. This trend aligns with the emergence of Web3 and the transformative nature of digital communities. Another great example is Blockchain technology which further amplifies this idea while empowering and rewarding both content creators and communities.
A simple example is how musicians have been dis-enfranchised within the music industry, receiving very little of the money being generated, which is largely being extracted by all of the multiple people within that supply chain and consumers now paying very little for streaming services at the same time. Blockchain technology disintermediates all of these people that sit between the artist and the consumer, bridging that gap between creators and their community, allowing consumers to invest in artists directly. This new approach enables fans to buy shares of intellectual property or invest in emerging bands, reshaping funding dynamics and business models within the industry. And that now means that creators can be funded by their consumers, and their community in a different way and their community can benefit in return for the success of their artist. The community is behaviourally incentivized both emotionally and economically to promote this artist and form a key part of the artists marketing team. Behavioral economics will become increasingly important to understand and leverage for brands as they move into Web3.
Another area I'm really interested in is the phygital trend. It sounds a bit weird but it's all about blurring the boundaries between the physical and the digital, and how those experiences and products converge. Again, the world of NFTs is one that many people don't really understand and it's quite a deep subject, but when you dissect the technology in very simple terms, you understand that it enables digital scarcity. So we previously had digital products, which you couldn't protect because they were easily shared and saved, but you can now protect the scarcity of that digital item and control the economic dynamics of supply and demand in the digital sphere. This can then be applied in many forms, either digital only or as a form of NFT based futures contract and promise of a physical good.
You've got these phygital barriers breaking down with companies like BlockBar.io who are working with LVMH and Diageo to digitize the world of fine spirits and wine investing, for example. So you now have NFT-backed fine spirits – limited edition bottles that can be treated as either digital products that are secured in a secure physical vault, or they can be redeemed for a physical product and shipped to you. In the realm of fine spirts collecting and investing, this reduces a lot of the friction within that marketplace and creates a much more liquid market that can trade at the speed of an electron. In the old world, you would have to physically get your bottle out of storage, send it to a 3rd party to get valued, then go to an auction house, then the buyer could buy this online, then it got shipped, you had to pay high shipping and insurance costs, as well as tax import fees.
What I found is that I used to buy whiskeys from auctions. The danger is you then get your whiskeys shipped to you, you pay a lot of taxes and fees, and they sit in your home until you end up drinking them. Three years later, you realize they've tripled in value, but you've got an empty bottle, so you certainly solve some of that problem as well. Puting all of this on chain as a digital twin and redeemable rNFT, stored in a secure, insured vault, solves all of these pain points.
There's another example within Web3, which is quite interesting between the UK luxury consumer goods brand Asprey and Bugatti, the car brand. Together, they're exploring the relationship between NFT-backed, handcrafted luxury goods and community building. They're building a studio in London that's essentially a private club where all the individual members within that digital Web3 community can come together for different events.
Augmented reality is also very strong within beauty, certainly enabling consumers to try on virtual makeup, or within fashion, enabling us to try on clothing in virtual environments or through AR mirrors. There are a lot of new examples of augmented reality mirrors and the other area I'm looking at is Brainware and EEG technology, which offers a new approach to understanding consumer reactions in retail environments. Rather than relying on surveys or observations, individuals can wear stylish headsets that provide real-time insights. For instance, luxury brands are piloting this technology with hyper-personalized fragrance consultations. By analyzing consumers' brain reactions to various fragrances, consultants can guide product selection and create a personalized experience based on neurological responses.
I'm also very interested in NFT gated Web3 communities, and am currently working with a company called Real Vision to build out a virtual gated community that connects like-minded individuals as part of their community DAO. The areas I'm interested in are macroeconomics, finance and exponential technologies, so we want to create clubhouses with NFT-gated access through these communities where like-minded individuals can talk, share ideas, or innovate together.
Real Vision is a financial media platform, born out of the global financial crisis, and started by Raoul Pal, an ex macro hedge fund manager from London. His aim is to take the centralized expertise and knowledge that's held within banks and to share that with the everyday person. The idea is to have different tiers, so an entry level could cost $100 up to $30,000 if you want institutional grade research and insight. And he's creating this single platform that converges AI, Blockchain, Web3, traditional finance and macroeconomics, so you can really learn about finance and enhance your own financial freedom. It's unique because it uses Blockchain to create these decentralized Web3 communities around the globe, and I'm the community lead for Australia. It's an interesting experiment and right at the cutting edge of financial media, Web3 community building and education.
9. Can you speak more about how you see this technology impacting the beauty and fragrance space in the future specifically?
AI is not a new concept, having existed for around 10 to 15 years. However, it's currently experiencing a surge in popularity. I have collaborated closely with Givaudan, the world's largest fragrance and flavors brand, who have been working with IBM for several years to leverage AI in the fragrance industry. By analyzing extensive fragrance sales and commercial data, AI can be used to generate new fragrance ideas for perfumers. These perfumers, predominantly trained in classic French techniques, often benefit from AI's insights while still maintaining their own creative expertise and understanding of fragrance construction.
AI kind of disrupts their expertise. It doesn't do the job for them, but it acts a bit like a creative muse by presenting novel fragrance ideas. Perfumers can guide these AI models by selecting promising concepts for further exploration, and this collaborative process can enhance fragrance development. However, in administrative tasks such as adhering to regulatory guidelines or adapting fragrances to meet specific requirements, AI has the potential to replace technical perfumers. Additionally, AI is making significant strides in research and development within the fragrance industry.
There's a lot of AI being used in exploring new actives from nature and in the research and development space. It's being used to make connections and identify patterns that humans wouldn't otherwise be able to see. As a result, there are a lot of new, interesting innovations and discoveries within the area of naturals, which will come through with new skincare and fragrance molecules or products. We'll probably see really interesting new actives and claims coming through the world of beauty and fragrance and within retail and marketing – probably more linked to hyper personalization in retail and how social media influenced a market segment of unique, authentic experiences that are based on the exact needs and preferences of consumers.
AI can utilize data from individuals with similar preferences to create customized fragrances that better suit their tastes, resulting in targeted sales. Another unconventional concept is using human odor as a biometric security measure, as AI could enable devices like phones or cars to identify individuals based on their unique scent, providing an unusual yet potentially effective form of biometric security and unlocking capabilities.
Another intriguing area is the use of AI to replicate the olfactory capabilities of animals in medical research. Animals possess the ability to detect specific odors emitted by individuals with certain diseases, when humans are not able to. By developing tools that can detect these fragrance molecules in our bodies and bloodstreams, AI can enable early detection of diseases, providing a significant advantage in treatment. Overall, smell hasn't really been used in marketing or biometric tools and is one of the least understood of our senses. Everyone understands flavor and colors and sounds, but we don't really have a fragrance language. We don't really understand what it's for in society, so I think there's a lot more scientific research that's going into that area as well.
Bringing together vast amounts of data and leveraging AI technology can give us a better understanding of consumer needs. However, it's crucial to establish boundaries and ensure ethical use. AI can also create tailored virtual assistance, like human-like virtual consultants for fragrance sales online. Although digital fragrance sales lack the ability to smell, interactive virtual assistants can guide customers through personalized consultations, asking questions and engaging in discussions to replicate the in-store experience.
10. Looking to the future, how will you continue to be an innovation leader within your field?
I think for me, it's about continuing to be a broad generalist and deep thinker, where I'm looking at the whole world as a complex adaptive system. It can be a challenge when you say, well what's going on in the whole world and how does it all interconnect and relate to one another? And how do you know technology's long term impact? Trying to stay on top of that and the evolution of these exponential technologies is interesting and challenging, so things like AI and Blockchain need to be discussed and followed. I want to keep asking how these things are changing the world and how that's impacting what I'm doing and what others are doing.
That's my own intellectual challenge and I'm quite passionate about it. If you can then join the dots as an innovation or leader, and learn how that might impact your industry within the next 3 to 5 years, then you're doing something right. When exploring upstream opportunities, timing is crucial to ensure the market is ready. It's also essential to be part of the journey, learning as it unfolds, identifying cross-category trends, and connecting seemingly unrelated areas in technology, macroeconomics, and society.
At its core, successful innovation is rooted in the understanding of consumer needs. While new technologies and tools are exciting, their impact is limited without a deep understanding of consumer preferences and the value being created. Additionally, considering the needs of other stakeholders, such as businesses, society, and the environment, is crucial for creating harmonious value. Personally, I am committed to delving into this realm, exploring its potential, and continuously challenging myself. Embracing change and pushing beyond comfort zones is essential in such a dynamic environment, and that's pretty much how I'm approaching it at the moment.