The Value of Adaptability
An Interview with Dr. Ginger Grant, Dean of Research and Innovation at Humber Institute of Technology and Advanced Learning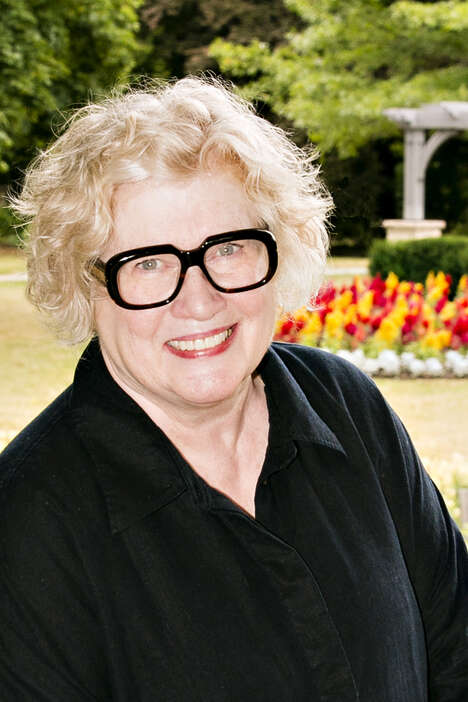 Dr. Ginger Grant, Dean of Research and Innovation at Humber College, is a dynamic 'pracademic' renowned for her leadership in community-based action research, focused on innovation management and data storytelling. With over 20 years of experience as a former management consultant, she orchestrates and strategically plans intricate programs, fostering talent development in both public and private sectors. Dr. Grant excels as an optimistic collaborator and problem solver, forging successful partnerships through her extensive network. She's a skilled communicator, connecting with diverse stakeholders, and a motivating leader of high-performance teams, consistently surpassing corporate targets, particularly during challenging transitions. Her work influences individual and organizational innovativeness and drives collaborative long-term planning for applied research projects within faculty departments. As a Visiting Professor at the Copenhagen Business School, she imparts her expertise to approximately 200 PhD students annually in Leading Innovation and Innovation Analytics. Dr. Grant's exceptional contributions extend to her role as the sole Canadian consultant on the Stanford 'Creativity in Business' team and her membership in the National Innovation and Commercialization Council for the Conference Board of Canada.
1. Tell us your name and about your role at Humber Institute of Technology and Advanced Learning?
My name is Ginger Grant and I'm the Dean of Research and Innovation at Humber College. I was brought on over five years ago to develop a research culture, and at that point, if Humber engaged in research, it was sporadic. It didn't happen very often, and it wasn't a key piece of the executive team's strategy, which has shifted quite a bit now. We've gone from square one when I started, and it took the full first year I was there to begin since we spent a lot of time figuring out the best approach in moving forward. A lot of it was based on relationship building and exploring what we had. In the second year, it really started to take off, and we've now got a pretty active research group. The team has grown from five people when I started to just over 50 so we're pretty busy, but in a good way.
2. What does innovation mean to you?
Innovation is an interesting word that I think is totally overused. People talk about innovation all the time, but what I think they really mean is invention, so coming up with a new idea or something new that you're trying out. Innovation really takes place when it's disseminated across an organization, across a field of knowledge, or when it expands so that it's available to a lot more than the people who started it. That dissemination part is really important because that's how anything gets adopted. When you first come up with anything that's new, especially in Canada, we're so risk-averse that we look at something that's new and aren't really sure where it came from.
I get asked all the time, especially on a couple of the projects we have, "Has this been done before?" And I'll look at them and say, "No, that's why we would be the first." That's how you get to be the first; it hasn't been done before. Canada, being risk-averse, isn't very popular; they prefer being fifth, right? Second, third. So there is more danger, obviously, if you are the first to adopt anything that's really innovative. Most of our institutions are not set up for it. It's not that Canada doesn't have good ideas because we've got some extremely bright people in this country, but our infrastructure in our organizations is not necessarily conducive to supporting innovation. It usually causes disruption, and people don't like being disturbed. So that creates an environment that you need to be open to, not only failure but also creating an environment where that innovation can live, spread, and grow, and that's an infrastructure problem.
3. How does your team generate new ideas?
We have team retreats that typically span two to three days, which I don't think is that unusual. This was a new concept at Humber, where I would take an entire team away from their usual work for two to three days, making them temporarily inaccessible. However, nothing we do is so critical that it requires immediate attention. This allowed me to gather the entire team for a retreat during which we could discuss our values, assess their alignment, and seek feedback from the entire group. We regularly subject our work to team evaluations, and I rarely impose decisions from the top down. Instead, I might suggest something like, "Let's explore this idea," and then hand it over to the team. This encourages proactive discovery and is about presenting an idea and then asking, "What more can we do with it? How can we expand it? How can it be used in new ways?" We put it to the test and see if we can push its boundaries, often breaking new ground. This helps us encourage innovation in a more genuine way and to receive numerous fantastic ideas from the team.
Most of these ideas are implemented, but the responsibility for executing them falls on the individuals who proposed them. If you come up with an idea, we typically assign it to you, and you can't merely suggest a great concept and expect someone else to do the work. It's like saying, "You believed in this fantastic idea; here's a small budget. What do you need to bring your concept to life?" The atmosphere in our department is such that there's no fear of making mistakes; it's all about conducting research and if something doesn't succeed, we simply move on to the next idea. Therefore, it's crucial to foster an environment of willingness to embrace the possibility of failure. As I mentioned, we're not performing open-heart surgery, so there's ample room to experiment. If an idea doesn't pan out, it might just not be the right time or could be a piece of another concept. This proactive approach often leads to finding alternative applications for these ideas.
When it comes to ideation, we don't have a designated "idea generation day," and instead, if anyone has an idea they'd like to explore, we address it immediately. There's minimal delay in considering new ideas or suggestions, provided I can manage it within the department. That said, if it requires approvals from other areas, it may take a bit longer. The most crucial aspect is that our value system supports the openness to all ideas and ensures transparency in our actions. I'm not interested in making empty statements like, "Our greatest asset is our people," and then disregarding most ideas, and my goal is to allow the team to decide what to pursue, which reduces my workload and avoids unnecessary delays.
In times of unexpected challenges, like a pandemic, where there's no established plan or expert guidance, we take a "wing it and see what happens" approach. This stems from the trust we have in each other and the belief that nobody will criticize or attack an idea. Failure is no big deal, and success is met with enthusiasm, therefore encouraging people to explore their passions and share what they've discovered. I believe that this is crucial in creating a culture of openness and experimentation.
4. Do you have any specific rituals for resetting your team to be creative?
We hold crash brainstorming sessions periodically, and this includes team members reaching out with new ideas even on weekends or whenever they feel they work best. Because of this, our research work doesn't adhere to a strict nine-to-five schedule, providing a lot more flexibility. The pandemic taught us a valuable lesson, and hopefully, every organization has learned that physical office presence isn't necessary for productive work. During the pandemic, we managed to accomplish about $17 million in research work from home. Despite not physically seeing each other, we produced exceptional results. This was still a challenge for some, so I made an effort to connect with team members by visiting their homes during the pandemic, while maintaining a safe distance, and engaging in conversations to check in on them.
We now maintain a partial work-from-home arrangement, with teams rotating into the office. We've also ensured that our office setup is conducive to productive meetings, and that we're equipped with 27-inch screens and comfortable chairs. Additionally, about 20% of our time is dedicated to professional development and I'm constantly seeking new opportunities for learning and growth. For instance, when a team member expressed interest in exploring behavioral economics, we promptly found a course for them to attend.
Professional development was also scheduled during the pandemic, with Wednesdays designated as professional development days that featured a no emails answered policy, and no regular work. Instead, everyone participated in a substantial project related to frugal innovation, a concept that initially began in third-world countries. This approach focuses on achieving low-cost or no-cost innovation, both within and beyond our organization.
Overall, we encourage a culture where ideas can come from anyone within the organization and are open to considering any idea openly. We often have individuals from outside our department suggesting innovative concepts that we're willing to test in small research projects. Our approach is more about fostering an ongoing creative mindset rather than adhering to specific schedules or routines, and about creating an environment that encourages creativity and innovation as an attitude.
5. How do you identify trends and then what resources does your team use to spot trends and consumer insights?
We're constantly monitoring developments, not only in Canada but also on a broader scale. I serve on the Innovation and Commercialization Council for the Conference Board, where we frequently assess Canada's performance, particularly in the context of innovation. Infrastructure issues remain a concern, but we keep a close eye on the national landscape and how it's evolving. We also pay attention to what's happening within our own teams and consider how it impacts their personal lives. For example, some individuals relocated from the Greater Toronto Area (GTA) and began working from home. Others moved in with their parents, resulting in both children and parents sharing the same space, essentially making it part of their workplace. This raises questions about how these changes affect people's job roles, evaluations, and various HR-related considerations, all without imposing rigid rules.
Once again, our approach revolves around flexibility and adaptability. Additionally, we're a member of ESOMAR, and the only educational institution in Canada that belongs to this global market research association. I have been part of ESOMAR for many years, and it's the largest association of market researchers worldwide, consisting of industry practitioners who offer invaluable insights. We closely follow its activities and remain attentive to emerging trends from various industries, as well as the strategies adopted by both large corporations and smaller agencies. This includes areas like corporate anthropology, business ethnography, and behavioral economics, which might be unfamiliar to some but are intriguing and warrant exploration. We believe in engaging with people, actively listening to their voices, and proactively seeking input. Understanding what students desire and how education is evolving is integral to our approach, as we believe in going out, asking questions, and then bringing these valuable ideas back into our ecosystem.
6. The recent generative AI boom has impacted many aspects of our lives, including education, leading to more conversations about how this technology will impact students and learning in general. How is Humber responding to AI and is it something that you're currently leveraging?
It's a big conversation, especially in educational institutions where the debate is substantial. Some argue that students who use ChatGPT are engaging in academic dishonesty and should not be permitted to use it, and so on. However, this is a matter of personal perspective. Drawing from my own experience, I taught at the Copenhagen Business School in Denmark for approximately ten years, where I interacted with about 200 PhD students annually who were actively involved in paper writing. My view is that students should embrace AI as a valuable tool, and that if you wish to utilize ChatGPT to generate an outline or gather information, you stillneed to frame questions effectively.
Occasionally, ChatGPT may produce incorrect or nonsensical information, requiring more verification. In my view, AI is akin to a calculator or a computer—it's a modern tool and much like I no longer use my old typewriter; we have new, advanced tools. AI, to me, does not and likely will not, for some time, replace human intuitive intelligence but rather acts as a resource. It has read countless books and can provide valuable insights, and I can use ChatGPT to initiate research and then expand upon that. Another interesting application we've discovered is that academic writing can be quite dry and unengaging. Not everyone enjoys reading academic papers, so we've leveraged ChatGPT to rephrase a paper or paragraph in a way that a 10-year-old can understand, resulting in a more accessible interpretation. Of course, adjustments are necessary, but this tool is highly beneficial. However, not all professors share this perspective. I have even told some students, "Show me your essay with ChatGPT, and then show me how you've enhanced it. This will get you a B because you'll use it anyway, and I can't prevent you from doing so, but if you want an A+, demonstrate how you've taken what you received and improved it." This approach may surprise some of my colleagues, but the reality is that you can't halt the use of AI. The question becomes how we adapt to it.
AI doesn't replace critical thinking but merely accelerates the process. I've seen a meme on Facebook with an old library index card, which was essentially the precursor to Google. It's a nostalgic memory, and makes me think about days spent in the library, tirelessly searching for information. As technology advances though, we no longer tell students they can't use databases, right? We instead adapt and leverage these evolving tools.
I'm obviously a book nerd, so I read incessantly, but I don't expect my team to read the way I do. My personal book collection is extensive and keeps multiplying, and I'm currently working on transferring as many as possible to my Kindle for greater portability. As a researcher at heart, this is where I draw inspiration, but I don't hold the same expectations for everyone else. I often refer to the analogy of the hidden ingredient in the lasagna to emphasize that there's a significant educational component in everything we do, but it should be seamlessly integrated. The experience should be engaging, enjoyable, and leave you with the feeling of, "Wow, I learned something!" The essence of good teaching, in my view, is when you don't perceive the hidden ingredient explicitly. Therefore, our approach is to design programs that are enjoyable, where the educational content is like the hidden "spinach," surrounded by appealing elements that are easily digestible and engaging. This approach is equally effective with our faculty members.
7. What is the biggest challenge you face when innovating?
If you look at infrastructure from a broader perspective, looking from the top down, one of the most significant challenges I've come across is the presence of five generations in the workforce, each with distinct value systems and unique contextual backgrounds. When formulating a strategy, it's crucial to consider this diversity. I place a strong emphasis on the people we hire across this generational spectrum, often referred to as Equity, Diversity, and Inclusion. A more diverse organization or team often leads to more diverse and innovative ideas. While there may be some differences in viewpoints, my approach involves understanding the dynamics of these five generations in the workforce and then discerning the direction of prevailing trends.
For middle management, the primary concern remains infrastructure. Effective leadership requires a growth mindset that encourages the adoption of new approaches, and one initiative I took last year, which I would love to see more companies embrace, was to have our entire senior leadership participate in a "failure podcast." In this podcast, they shared stories of times when they made significant mistakes or encountered disasters in their decision-making. I was not interested in hearing about their successes, and valued their vulnerability in admitting when things went wrong. We then shared this podcast with our faculty and students to set the tone that failure is a natural part of the process, and that it should be integrated into the work environment.
To drive innovation, people also need to feel safe to take risks. We call this approach "vulnerability-based trust" and it means being able to say, "I tried something, and it didn't work," or "I made a mistake," because this openness encourages the entire team to do the same. In contrast, a fear-based environment where individuals avoid admitting mistakes and hope not to get caught cannot foster improvement. This is a substantial challenge—shifting companies from traditional, top-down leadership to a more humane, empathetic approach within an environment that may not always be fully understood but requires the best efforts from everyone. Making this shift in corporate culture is a significant undertaking.
8. What makes an innovative culture? Looking to the future, how will Humber continue to be a leader in innovation?
I think when culture is the shared value system within an organization, it becomes an indivisible element. One key aspect of paying attention, particularly when analyzing trends, is observing the stark contrast between the executive floor and the operational floor. It's important to pay attention to the way people conduct themselves, whether they are open or closed in their interactions. It's intriguing how executives can differ, and in one organization, the executive floor actually had more plies in their toilet paper than the rest of the organization. And it's like, come on, but it's things like that that really put into perspective what's going on. Motivation is undoubtedly a way to drive people toward action, but we also emphasize the need for inspiration, which ignites ideas and allows them to flourish.
Our leadership, and I actively encourage this approach, leaning towards vulnerability. We believe in allowing trust to develop organically within the organization. This, in turn, enables new norms, values, and practices that align with the needs of our people. We understand that when you proclaim your greatest asset to be your people, it means those assets now have the capacity to walk away swiftly if they can find better treatment elsewhere. It's not just about monetary compensation; it's also about how individuals are treated as unique and valued members. We maintain an innovation pipeline at Humber, which I personally fund, offering seed grants that allow anyone to explore their ideas with some initial financial support because you need resources to experiment. If the idea is successful, we offer cultivate grants to take it a step further. This includes additional funding, course releases, and hiring students, and it facilitates a wide range of experimentation.
One of the notable projects we're involved in is with an organization called ATSC 3.0, which is related to a broadcast broadband standard. We previously had a standard at 1.0, and now we're at 3.0. This new standard goes beyond 5G and has capabilities that extend to areas where the internet cannot reach. We're particularly interested in its applications in emergency management systems and the potential for serving as a backup GPS system. In November, we're hosting a seminar to provide more insights, and we'll be joined by representatives from Homeland Security in the United States. There's currently no backup GPS when GPS goes down, and we have the only lab in the northern hemisphere for this purpose. This project stemmed from a small idea funded through one of our seed grants and ultimately received close to $7 million in funding over a three-year period. It evolved from a simple concept to the creation of a cutting-edge lab. We are also collaborating globally, with partners in South Korea, Spain, the United States, as it's their standard. Is this level of success a common occurrence? Not necessarily, as most organizations cannot manage numerous similar projects simultaneously. Instead, progress often comes through the incremental steps that collectively enhance processes, and these can come from various sources.
Sometimes innovation is the result of someone within your organization solving a specific problem. Take Shopify, a remarkable Canadian company that initially developed an entire e-commerce system because they needed a solution for their snowboard shop. It started with a simple need and evolved into a broader innovation. Hootsuite is another example originating in Canada, where a specific solution eventually became a widespread innovation. The key takeaway is that you often cannot predict where these innovations will emerge, and the challenge is creating an environment that fosters creativity while ensuring that the organization's core tasks are not compromised.
We can also look at healthcare, and one of the organizations we collaborate with operates with a value system centered around healthcare's core philosophy of improving people's well-being and serving the population. This philosophical approach includes principles like "do no harm" and values-based principles that guide their actions. Beyond these values is a supply chain that has to be fully operational. The Q-tips have to be in place, the bandages have to be there, the staffing has to be done. So for those organizations, you've got almost two systems operating at the same time. One gets the organization functional, people get paid, you purchase the stuff you're supposed to, and that's also an ongoing day-to-day thing. But it's also keeping in mind that you have the ability to take a philosophical stance and say, the purpose of education is to create the environment that's going to drive socioeconomic success. Growth in Canada will be impacted by how we educate our people. That's philosophy, but we also have to get students to take those courses. So you've got to operate on those two levels, and it's sometimes a bit hard since you can get stuck in one over the other.
You've got to keep both in mind, and I think that's how Humber is going to continue to explore and drive innovation capacity. We do pay attention to the supply chain of running an educational institution, but we're constantly looking for ways that we could do it better. So it's an attitude of I own my own improvements, so I'm not waiting for my boss to tell me what to do. I'm instead encouraged and open enough that I can approach my supervisor or whoever. Certainly, in research we do that and it's a flat matrix. There are other areas within institutions that are maybe a bit more hierarchical, so then it's up to the middle managers to not block innovation capacity. You've got to allow those ideas to be expressed and see what lives. It's ultimately about being open enough to not know, and that's a scary place for a lot of leaders.
Another example is that very seldom people have to come to me, so I've delegated as much as possible and then I don't interfere. Micromanaging is a horrible habit that still affects a lot of organizations and it'll kill innovation faster than anything else. The worst that will happen in the case of employees getting stuck in a different city and their flight getting canceled at night is that they don't have to phone me to get a hotel and put people in it. They look after our people, they've got access to my credit card, and it just gets done. And then they tell me about it, but they don't need my permission. It's about using their judgment and if something is wrong, then we fix it.
Very seldom though, do people abuse that privilege and there's a lot of people who need autonomy. It is like, I want to be able to do my job my way. I know best how I work, so allow me to design it however, and I just worry about having an outcome by a certain date and about meeting our deadlines. Otherwise I'm not all concerned about how you do it or what hours you do it in and that's my definition of flexibility. So if you're looking after an elderly parent at home, maybe you need to take them to the doctor in the afternoon. Maybe you need to walk your dog or whatever the circumstance may be. We don't have a nine to five existence, but we're all responsible for when our deadlines are and we use your time accordingly without others interfering. That can be a bit scary for some HR people but I think that's just the nature of where we are, especially after the pandemic and the hybrid or work from home models taking off. This flexibility has been sort of forced, but in a good way in my opinion, because I feel like a lot of people are just happier to have the flexibility and they're able to do good work. They're able to meet their deadlines, and so really in the grand scheme of things, what's the harm?
For me, adaptability is the greatest lesson that hopefully everyone learned from the pandemic. There's no hard and fixed rules in an economy that's constantly changing with technology that's constantly changing. You've got to be able to adapt, so be open to whatever comes and then keep what works and get rid of the rest. It's not hard to do and it's difficult to give up control if that's how you're used to managing. That's the biggest thing to me that needs to shift, and that's not tied to age but to an attitude of power. So you can get a 30 year old who loves power just as much as a 60 year old. That idea of leadership to me is that my job is to inspire and then delegate. I give my team as much authority as they can handle and get out of their way, and that to me is the best management style–and any organizations I've seen that succeed in innovation have relied on that foundation.