Skincare as Healthcare
An Interview with Dr. Courtney Rubin, Co-Founder and Chief Medical Officer at Fig.1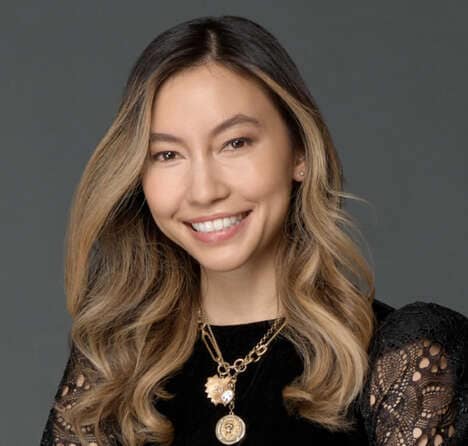 Believing that skincare is healthcare, Dr. Courtney Rubin is the co-founder and Chief Medical Officer at Fig.1, a skincare brand focused on creating science-backed formulas that are sustainably sourced and packaged, and affordable.
1. Tell us your name and about how the idea for Fig.1 came about?
I'm Dr. Courtney Rubin, co-founder and Chief Medical Officer at Fig.1. As a practicing, board-certified dermatologist, I'm a steward of my patients' skin health. Through my years of clinical experience, I noticed that my patients were always eager to talk about skincare best practices, products, active ingredients, and routines. However, I struggled to recommend the high-performance products often carried in dermatology offices due to their prohibitively high prices. Skincare is healthcare, and I believe that everyone should have access to effective products that fit their lifestyle. So, I co-founded Fig.1 with the goal of offering high-performance, high-quality skincare products that are affordable for daily use.
2. What does innovation mean to you?
I think innovation means creating something new and something that is an improvement upon what has existed in the market in the past, with the goal of solving a problem or meeting a need.
In the context of Fig.1, our innovation is a combination of skincare non-negotiables: clinically proven ingredients (at efficacious levels), an air- and light-tight refillable pump system, all at an accessible price point. It's a lot of boxes to check! But when I look at skincare from the perspective of a dermatologist and patient, I consider these qualities to be table stakes for any brand I'd ever put my name behind. We pride ourselves on being derm and product-led, vs. marketing-led.
3. How do you and your team generate new ideas? Do you have any specific rituals for resetting creativity?
The great thing about being a practicing dermatologist is getting to hear directly from my patients about their skincare goals and frustrations. My patients and their concerns are often the direct inspiration for new Fig.1 products. For example, many of my patients were concerned with dark spots on the neck and chest, along with crepey skin, so we created a high-performance body serum with encapsulated retinol, vitamin C, and niacinamide to address these concerns. Similarly, the everyday Ceramide Moisturizer was created with my acne patients in mind, who prefer a lightweight, but hydrating everyday moisturizer. Additionally, at Fig.1, we've built a community of customers that tell us what they want to see, and we listen! We take inspiration from our customers and their real-life experiences and skin concerns.
Some of my personal rituals that help to keep my creativity flowing are daily journaling, getting enough sleep, exercising regularly, and cooking nutritious meals.
4. How do you identify trends? What role do trends play at Fig.1?
As a practicing dermatologist and devoted skincare user, I'm very in the loop on skincare trends! Fig.1's products are dermatologist developed, science-backed, and clinically tested, so we're not creating products simply based on trends. However, we do educate customers on trending ingredients like retinol or niacinamide, and create fun bundles, like our Skin Cycling set, that help safely guide consumers through popular skincare routines.
5. With complex, multi-step skincare regimens gaining attention across social media channels, what is your advice for consumers looking to streamline their routine and filter through the noise?
In addition to creating bundled sets that offer straightforward, everyday skincare routines, we offer a free, online consultation service in which our in-house licensed estheticians help shoppers create customized routines. This is a really unique service as customers get to interface with real licensed skincare experts (not bots or algorithms) who develop a personalized skincare routine for them based on their skin type, skin concerns, and what they are currently using. Our estheticians seamlessly integrate the products customers already love with the Fig.1 products we think would help them achieve skincare goals (so we are never advising them to throw out all their products and start from scratch!).
6. Squalane is a skincare ingredient that's taking over the beauty industry and can you share more about its benefits for those who may not understand what it is? What other emerging ingredients do you see dominating the skincare market in the next few years?
Squalane has been popular on social media and in the beauty industry more broadly – and for good reason! Sourced from plants, often olives, Squalane is naturally occurring in your skin's biochemistry and provides lightweight, non-greasy moisturization in many skincare formulas. It is extremely nourishing and skin conditioning, and a great way to lock in moisture without feeling heavy or greasy. As one of my favorite skin barrier-supporting ingredients, you'll find it in almost all of our Fig.1 formulas.
Other emerging ingredients that are rising in popularity include glycerin, niacinamide, and retinol (for your face and body). Fig.1's newest Retinol Renewal Body Serum includes encapsulated retinol that allows for an even and slow release of retinol, which minimizes irritation, and is effective while being gentle enough for daily use. I believe we'll continue to see more performance ingredients showing up in our body care products over the next few years.
7. Do you ever look to other industries for inspiration?
I think we look for inspiration all around us – ultimately Fig.1 is about building relationships and trust with our customers by providing a high-value product, and there are many great businesses out there that are achieving this goal across other industries. We look at other businesses across tech, healthcare, fashion, nutrition, and others and love to watch the way they continue to build long-lasting relationships with their customers and continue to innovate in a way that surprises and delights.
8. Looking to the future, how will Fig.1 continue to be a leader in innovation?
As a team, we try to never sacrifice quality, efficacy, or sustainability for speed. The skincare market can be busy and we try not to get caught up in it. Iterating on our formulas and new packaging technology to preserve potency and reduce waste is always a priority.
And, coming off the heels of our performance body care launch in March, we will continue bringing face-quality, performance-driven formulations to the body. We also have new categories that will be launching (SPF and acne), but you'll have to stay tuned for more details!