Investing in Sustainable Luxury
An Interview With Dean Davidson, Canadian Jewelry Designer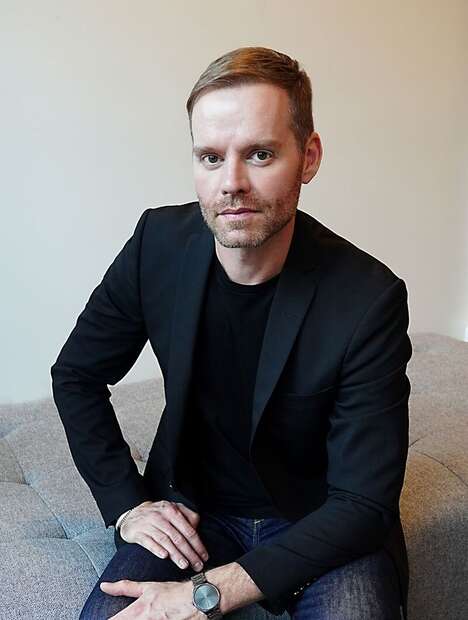 Creating timeless jewelry with a global perspective, Dean Davidson is known for careful craftsmanship, hand-cut gemstones, and a signature brushed finish that has become synonymous with the brand. Rooted in Canada and inspired by world travels, the brand's story is as remarkable as the designs themselves.
Dean spent his early life on Canada's vast farmland, surrounded by natural beauty and gifted the freedom to explore. Straying from the norm to follow his innate creativity and knack for entrepreneurship, Dean shifted from a career in agriculture to founding his own jewelry brand — a choice that would lead him to travel the globe, and adorn prominent figures in his designs.
Travel is at the very heart of the Dean Davidson brand -- Balinese basket weaving, the bamboo forest of Kyoto, and Brazil's otherworldly sand dunes have all served as inspiration for DD collections, resulting in pieces that transcend time and geographical borders. Fully immersing himself in every place he visits, Dean's perspective as a designer is continually broadened. With each piece, Dean hopes to encapsulate the wonder and reverence gained from his experiences around the world and share it with the wearer. Dean chose to partner with a family-owned workshop of artisans early on in the brand's foundation. Located in Jaipur, India, the multigenerational workshop cuts every gemstone by hand according to Dean's original designs, marrying time-honored tradition with forward-thinking aesthetics.
Dean Davidson is carried in specialty boutiques internationally, as well as luxury department stores including Saks Fifth Avenue, Nordstrom, Four Seasons, and Harvey Nichols HK. Equally acclaimed in his home country, Dean was named the 2019 Canadian Arts & Fashion Awards' Accessory Designer of the Year, and has established the brand's showroom and retail boutique in downtown Toronto.
1. Tell us your name and how you got involved in jewelry design?
My name is Dean Davidson and I was first inspired to design jewelry on a trip to South Africa. The energy, the people, the scenery and the sounds; everything about South Africa was deeply inspiring to me and pushed me to explore my creative side further. I came across a bracelet at a market in Cape Town, and that design inspired my first mini collection of bracelets that I launched in Calgary the following year.
2. What does innovation mean to you?
Of course it means being creative and original in the way you approach your work and thinking, but in many cases, it's also iterating and improving on something old. We've often found that some of our best and most innovative designs come from us breathing new life into something from the past.
3. How do you and your team generate new ideas? Do you have any specific rituals for resetting creativity?
We hold Town Hall meetings every quarter where we spend an afternoon working together on team building and problem solving exercises. We challenge the team to come up with ideas that will help shape future plans of the business.
4. How do you identify trends? What role do trends play at Dean Davidson?
The main way we incorporate trends is through our colored gemstone collections that we launch twice a year in our most iconic designs. We reference WGSN, and WWD for color trends. We know the Dean Davison woman doesn't hop from trend to trend, but rather carefully curates her style, selecting pieces that reflect her sophistication and complement her uniqueness. That's why the designs themselves are influenced by our favorite destinations from around the world.
5. As more consumers seek out ethical and high-quality jewelry that is also cost-conscious, how is your brand meeting these demands?
Our mission statement is - To bring joy and confidence to women worldwide through attainable high quality jewelry. We have a unique position in the market because we offer a very high quality product at an accessible price. Our jewelry is manufactured by a fine jewelry factory in Jaipur, India so the pieces are made by hand with beautiful craftsmanship. We have also implemented a code of ethics for our manufacturing facility. Man-made gemstones are a highly durable alternative to semi-precious stones.
6. Can you speak about the impact this innovation has had on the jewelry industry in recent years?
I think the most significant benefit man-made gems are providing is a lower environmental fallout. Gems created in a lab require much less energy and resources to produce along with a shorter, more cost effective production timeline. They also eliminate many of the hazardous byproducts of mining, such as air pollution and water contamination.
7. Has there been an instance where you found creative inspiration outside of your industry?
The beauty and culture of destinations around the world inspire us. Whenever on a trip, my favorite activity is to walk freely through the streets, absorbing the daily life of locals, the architecture, the scents and the colors. All the nuances remind you how incredibly different yet similar we all are. Alleyways and hidden streets filled with shops, local artistry and foreign talent. I find myself drawing sketches in paper napkins or receipts, unexpectedly when stumbling upon objects, buildings, and sceneries that make me think of jewelry design. We will be seated at a diner in Paris and I will notice a beautiful wall sconce and think; wow, that silhouette would make an exquisite stud, or a beautiful clasp.
8. Looking to the future, how will you continue to be a leader in innovation?
To be a leader in innovation means you are going against the grain of what everyone else is doing. For us that means not being distracted by the next shiny object or trend, but rather, always staying true to our DNA, which is producing timeless jewelry that appeals to women of all ages.
9. Can you share any other notable projects you're currently working on?
We have an exciting collaboration coming up for our 15th anniversary with the Canadian artist Yaw Tony. He has designed two silk scarves that commemorate our most iconic designs from the last 15 years.