Uplifting Creative Communities
An Interview with Dayna Isom Johnson, Etsy's In-House Trend Expert & TV Personality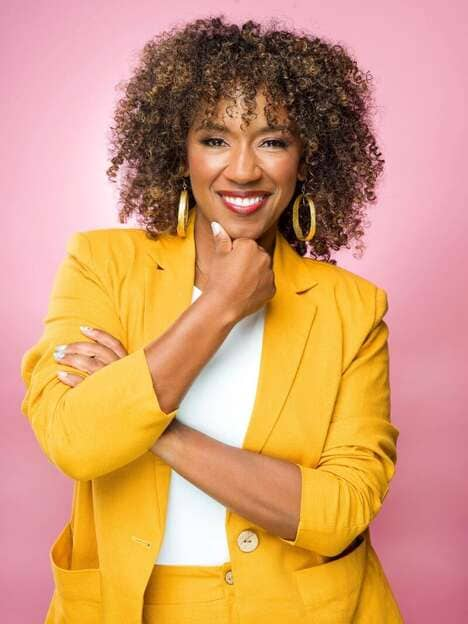 Dayna Isom Johnson is the in-house Trend Expert for Etsy and a judge on the NBC primetime series 'Making It'. As part of her role at Etsy, Dayna is responsible for keeping her finger on the pulse of the hottest trends on the market. She is in constant pursuit of new and unique finds on Etsy in an effort to unearth the latest and greatest designs, up-and-coming Etsy shops, and sellers with exciting stories.
1. Tell us your name and about your role at Etsy?
My role at Etsy is focused on discovering some of the most interesting, unique and trending items on the platform from makers around the world and showcasing them to a global audience. As part of my role, I produce Etsy's regular Trend Guides, spanning Home Decor, Fashion, Weddings, and more, that help identify new trends bubbling up on Etsy – often before anywhere else. I also serve as a judge for our annual Etsy Design Awards – the global award program that celebrates the highest-quality items on Etsy while spotlighting diverse sellers from around the world.
2. What does innovation mean to you?
When it comes to innovation within the Etsy marketplace, I look for items made by sellers who are leaning into their creativity and individual sense of expression, whether that's an innovative use of materials or an inventive design I've never seen before. A great example of innovation is seen in this year's Etsy Design Awards Grand Prize winning convertible cactus leather bag by Maria Duque of the shop MARIGABY, which combines sustainability with versatility for a bold, beautiful bag that can be worn three ways.
3. Do you have any specific rituals for resetting your team to be creative?
We love to utilize Slack channels for sharing trends we're seeing emerge in real time as well as our latest Etsy shop discoveries. There is no shortage of creativity within Etsy's global marketplace which means we are constantly uncovering new items and makers that inspire us. We also love to host regular brainstorm sessions where we focus on generating a free flow of ideas before digging into the common themes and refining. When in person, we love to plan group DIYs and activities that help us build connections outside of our day to day work, and try our hand at a new skill — from sushi making to tie-dyeing
4. As a trend expert, how do you identify trends? What resources does your team use to spot trends and consumer insights?
Firstly, we work hand and hand with our merchandising team for their insights on what is taking off on the Etsy marketplace. We also do of-the-moment research — combing through the web to discover trends that are popping up online and in the cultural zeitgeist, in addition to utilizing third party research from resources such as WGSN & Trend Bible. Finally— and most importantly — we compile our strongest ideas and confirm if our internal search data supports the trends.
5. The Etsy Uplift Initiative is a series of programmes that opens doors and builds opportunities for creative entrepreneurs everywhere. Can you speak more about this initiative and about Etsy's commitment to supporting small businesses?
The Etsy Uplift Initiative demonstrates Etsy's continued commitment to fostering equal opportunity to creative entrepreneurship, and it advances our mission to "Keep Commerce Human." A key component of this initiative is The Etsy Uplift Makers Program, which serves to provide financial opportunities to historic artisan communities that often face economic hardships, while simultaneously recognizing and celebrating their artistic contributions to history and culture. To date, the maker communities we have supported include the historic Gee's Bend Quilters, the Gullah basket weavers, Afghan Refugees Collective, and the Indigenous Artisans Collective. We're proud that Etsy is a place where creatives of all backgrounds can feel supported and thrive, and thanks to the support of the Etsy community, these artisans have now collectively earned over $1 million in sales on Etsy.