Consumer-Centric Innovation
An Interview with Cuan Hanly, Chief Design Officer at Away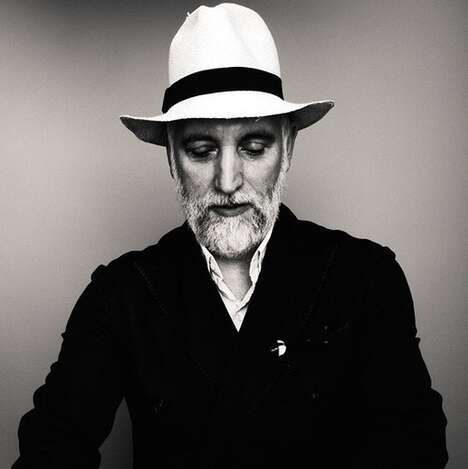 Believing that true innovation is a mindset, Cuan Hanly is the Chief Design Officer at Away, a global lifestyle brand that's working to transform travel through products and content that inspire people to get away more. In his role and as part of the Executive team, Cuan leads both the design vision and strategic expansion of all product categories.
A respected leader in innovative and inspired design, Cuan has held roles at leading design houses including Paul Smith, John Rocha, and Jack Spade. Most recently, Cuan led the design teams at Target Corp, overseeing Men's and Women's apparel and accessories. An Irish native, Cuan currently resides in Brooklyn, NY with his wife.
1. Tell us your name and about your role at Away?
My name is Cuan Hanly, I am Chief Design Officer at Away. I lead the design vision as well as the strategic expansion of Away's product assortment.
2. What does innovation mean to you?
Innovation is a mindset and here at Away we are constantly focused on innovation through every lens — be it large or small. We are incredibly customer-focused, so many of our innovation projects are built around solving real-life challenges especially through the lens of travel.
We launched with an incredibly disruptive product and this ethos is always at the heart of our design thinking. Since the brand started in 2016, we have continued to evolve our product and breadth of travel solutions. The world in which we travel continues to change and we have to do the same – responding, anticipating, and adapting to the always changing needs of our community through innovation.
3. How do you and your team generate new ideas? Do you have any specific rituals for resetting creativity?
It's always a challenge in the design process to create enough thinking time balanced with deadlines. Our team does an amazing job of creating space to allow for both creative thinking. We have a core set of design values that helps us hone our ideas to make sure they are evolved through our brand and community aperture. One of our team's key tenants is to foster a safe environment for ideation and innovation led thinking and I am very proud of how we continue to do this.
4. How do you identify trends? What role do trends play at Away?
Trend is and has always been a very important part of our work and focus as a team and brand. Even though our community's interaction with our product might be different to other categories due to its nature, trend is no less important. We also focus on and follow global macro trends that may be influencing and affecting wider communities and behaviors especially in the travel arena. Staying ahead takes multiple levels of insight and we utilize all of these in our design thinking to help us create new and evolve existing products in our portfolio.
5. Consumers are prioritizing high performance and cost-effective travel accessories and Away is a leader in this space. What are your three non-negotiables when designing new products?

With bringing solutions to travel at the heart of our work, we look at the development of our products through the structure of our design values to make sure they are truly supporting our community and their needs. Some of our non-negotiables focus around function, simplicity of use, durability, and relevancy.
6. Away released its sustainable outdoor travel collection last year. Can you speak more about where the brand is headed next in terms of future sustainable products?
With the launch of our outdoor-focused product line, F.A.R – For All Routes, we had the opportunity to take a sustainable approach to how we build the product and combine it with a new style-driven take on a generally utilitarian category. It's so exciting that with all of our F.A.R products and accessories we were able to make them from a breadth of responsibly-sourced raw materials, down to and including the zippers, mesh, and webbing.
As we look ahead, sustainability is definitely top of mind for Away. We recognize and embrace that we share a responsibility to care for the world in which we and our community live, work, and travel and we are excited to share more about what this means for Away in the coming months.
7. Has there been an instance where you found creative inspiration outside of your industry?
Inspiration can come from anywhere and this is what makes it so exciting! As a team we are all avid travelers and we are constantly sharing experiences from individual or group trips. This passion for travel and the positive impact it can bring is part of our DNA at Away.
8. Can you share any other notable projects you're currently working on?
There are so many! We are constantly creating and innovating and this never stops, which is so exciting and energizing! The world never stops evolving, so neither can we and there's much more to come!