Understanding Consumer Empathy
An Interview with Carolyn Tomlinson, Director, Break Through Innovation at Rich Products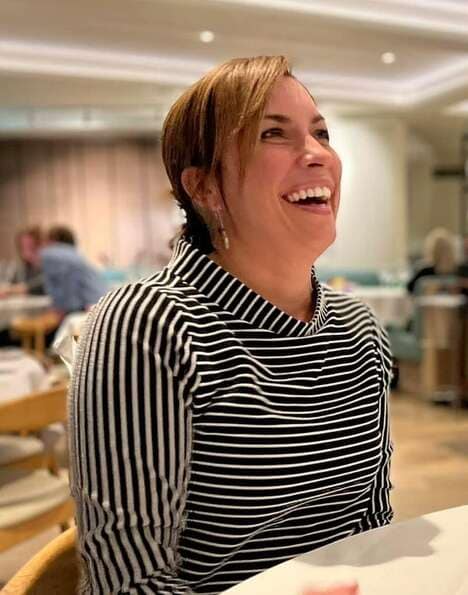 With over 17 years of food industry experience, Carolyn Tomlinson is a thought leader, marketer, and innovator. Committed to leveraging research for impactful innovation and driving relevance and growth, Carolyn is the Director, Break Through Innovation at Rich Products. In addition to driving innovation strategy, her role goes beyond ideation to product development, and launch.
1. What does innovation mean to you?
That's a great question and I don't think that there's a right or wrong answer. I would say from my perspective, innovation means relevance. It's thinking about how your organization can stay relevant as people's problems, needs and lives change rapidly. So it's meeting your consumer where they are, understanding their met and unmet needs and providing solutions that improve their experience. 
I think that staying ahead of the industry's trends and the changing state of consumer needs is essential to sustaining that relevance.
2. How does your team generate new ideas?
Our organization has come up with a methodology for ideation –which essentially revolves around consumer needs, encompassing trends and operator requirements (we are a B2B organization, so we have two customers typically). We have to understand both consumers and operators; these can be restaurants or grocers that purchase from us and subsequently sell the food to the end consumer.
We dedicate significant time to conducting in-depth consumer empathy exercises. This might involve attending someone's child's birthday party and observing it from within their home. It might also involve conducting quantitative studies where we're trying to understand behavior. We might observe a foodservice operation in a hospital as they prepare patients meals. Regardless of the approach we focus significant time and resources empathizing with the
consumer and our customer.
On the customer/retailer side we aim to uncover what keeps them awake at night, what threatens their business, and commonly, labor challenges come to the forefront. Our goal is to identify opportunities for customers to grow with their consumer through the lens of their capabilities and constraints When we identify market insights, that tie to consumer and customer needs that we as an organization have a core competency, or as we call them "dig sites," it represents an innovation opportunity space where we can focus.
These dig sites are then the grounds on which we focus our platform ideation process. We have engaged consumers, allowing them to generate ideas themselves while we observe. Additionally, we have collaborated with agency partners who have gamified the ideation process for us. We are constantly experimenting and learning, and while there may not be a one-size-fits-all best practice approach, we always strive to avoid the conventional approach of having a group of 12 people from marketing in a room generating the same ideas they've been proposing for the past decade.
Our aim is to ensure that we push the boundaries, explore new avenues for idea generation, and focus on generating ideas that hold significance within the respective dig site area.
3. Do you have any specific rituals for resetting your team to be creative?
I feel like innovation requires a lot of endurance, especially when you're innovating within a large organization of farmers through a small, dedicated innovation team. It can be a substantial process to bring ideas to fruition, to refresh and seek something new. We often engage in team-building activities, attend industry events, embark on market tours, and explore trendsetting food cities by savoring their culinary offerings. We also participate in webinars, attend innovation conferences, and visit trade shows – all to break free from our routine and gain fresh perspectives.
Our goal is to reconnect with the opportunities, changes, and exciting new developments in our field.
4. How do you identify trends and what resources do you use to spot trends and consumer insights?
Trend Hunter is a great example of where we have partnerships with companies that do a really nice job of bringing trends to the forefront or organizing them in different ways for us. I think social media has started to play an increasingly significant role for us in the food industry– TikTok especially. You can see a trend emerging on TikTok, and then suddenly, grocery stores are sold out of feta and tomatoes, right? So, observing how people influence in-store purchases, how they discuss food, what excites them, and what's trending has become a more exciting and fun way for us to monitor what's next in our industry.
I also believe that our own social media presence is important. We have a large digital demand creation team that pushes out content and manages landing pages. So, monitoring how people engage with our products online, their online discussions, trending topics, and what people are searching for are all approaches we use to track trends.
Regarding activities like market tours, we gather as much information as possible. We're a team that avoids making assumptions and prefers conducting rigorous research to inform each step of our process. Trends are at the top level for us, and we have a research and insights team that conducts a macro trend review every year. They assess everything, from changes in economic outlook to shifts in consumer behavior, setting the foundation for our strategic planning process.
We have internal processes that gather data, and we also keep a close watch on developments, complemented by more focused research initiatives.
5. What is the biggest challenge you face when innovating?
I think innovation is challenging. I've been in a dedicated innovation role for a while, and if you're in a role focused on innovation, the timing of innovation can be tricky. You might create something that you know the consumer needs and wants, but if you're too far ahead of the adoption curve, it can be challenging to bring to market, especially within a larger organization that is not patient from launch to volume. I believe that working in an innovation team within a large organization is inherently challenging.
It's great because you have all of these resources and talent around you. However, at the same time, you have an organization that has achieved success through repetition, line extensions, and meeting specific customer demands. So, bringing innovation to the forefront requires patience, a willingness to accept failure, and appropriate resourcing. I believe all these factors have led me to feel like I need innovation therapy regularly because it demands a lot of
endurance. 
There's a significant amount of resistance to change. You're presenting something to people that they may not personally identify with as consumers themselves, and I'm specifically referring to our sales team, for example. It's challenging to gain the support of all these internal stakeholders, align their perspectives, and take innovations to market, launch products, and so on. So, there's a tenacity element, a timing element, and I think not being afraid to fail element, which for most people, is tough. If you're going to innovate, you must be willing to fail, learn from it, and be humble, and then embed those lessons into the next attempt.
6. What makes an innovative company culture? How do you create that culture of innovation at Rich Products?
I think associates need space to innovate. I feel that day jobs are becoming busier, so allowing people the time and space to think and innovate is one way to enable resources to do that. If there's an idea they believe they can pursue, I think the willingness to accept failure within an organization is crucial. If an organization promotes innovation but then, when something innovative doesn't meet the expected outcomes, how leadership handles that project, team, or individual's experience becomes a critical cultural artifact that teaches everyone how to innovate or not. Celebrating failure, celebrating learning, and recognizing how that learning contributes to future success is essential. This approach fosters an innovative and innovation-loving culture compared to a culture that is reluctant to embrace innovation, which is much less likely to succeed in significant innovative projects. So, treatment if failure is a significant aspect.
I also believe that communication is essential. Helping people connect with innovation across the organization and making them understand that it doesn't solely originate from product marketers is crucial. It can come from operations, finance, or any department. It's important to help associates identify as innovators within their current roles and recognize that we all have innovation strengths. Over 900 associates have taken the Trend Hunter innovation archetype assessment to understand how to leverage their innovation strengths and how they fit within the broader organization's innovation archetype, as well as their team's archetypes. Thus, it's about individual empowerment to drive innovation, and the organization should be structured to support this through training, capabilities, time allocation, and effective communication, all of which are critical for fostering an innovative culture.
7. Has there ever been an instance where another industry has influenced innovation at Rich Products?
I would say we're very regularly influenced by technology. When you consider food, it typically undergoes some form of processing. It's not a very sexy conversation to have, but it can have some really positive effects too.
An example would be aeration technology. If there are new engineering advancements in how compressed air can be applied to our toppings and icing, in an adjacent industry like shaving cream for example, we can employ this technology with food ingredients to discover ways to make things healthier or create a new and exciting eating experience. So, there's a lot happening in the realm of science and technology that significantly shapes what we can do and how we can innovate.
Another influential area is healthcare, both in the US and particularly in Europe. Monitoring discussions about food, recommended diets, changing perspectives on macronutrients, or different approaches to supplements can provide valuable insights into how we can help people achieve their health goals through food rather than pharmaceuticals or other preventive healthcare methods.
Additionally, although it may not be directly related, observing how people interact with fashion and cosmetics, including packaging, can influence their preferences in other areas of life, including food or what they find visually appealing. From a merchandising perspective, it guides us in thinking about how to package products for convenience, portability, travel and desirability on the shelf.
8. The recent generative AI boom has impacted every aspect of our lives. How has your organization responded to this recent technological shift? 
At Rich Products, we very quickly realized that this would impact the organization in multiple ways, and as a result, we had to carefully consider it from an intellectual property (IP) protection perspective, especially when it comes to safeguarding our information. Being a privately owned company, we needed to ensure that our associates were well-informed about the appropriate ways the company would encourage them to use this technology. It wasn't about discouraging its use, but rather fostering a sense of guided encouragement.
Specifically, within my team, I've instructed my team members to dedicate at least an hour each week to exploring Chat GPT. Currently, it's one of the most readily available tools we're using. So, we're considering how Chat GPT can assist us with various tasks, and while we may not be using it for full concept creation, we might employ it to help draft a concept statement. Our goal is to retain ownership of our ideas and to ensure they reflect our thinking. However, we want to leverage Chat GPT to accelerate and enhance our processes and approach. For instance, we find it valuable in competitive analysis and even in running scenarios and simulations to understand consumer behavior.
The technology is indeed incredible, and my team is genuinely excited about it. The challenge lies in determining how to use it ethically and in alignment with the organization's values. Currently, we're in a testing phase, focusing on activities that we feel comfortable and safe with. As the organization learns and helps us structure its usage, we are eager to fully leverage its potential.