Sustainable Ingenuity
Barry Sheldon, President & COO, illy caffé North America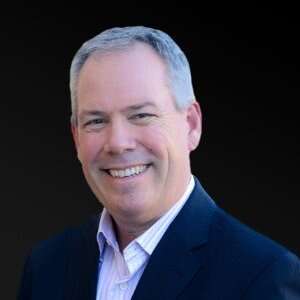 illy caffé pioneered large-scale direct trade with coffee growers 30 years ago, paying a guaranteed profit (not just a market premium) to farmers capable of meeting the company's high-quality standards. The protocol educated growers on responsible, high-quality cultivation at no cost and vastly improved the quality of yields, first in Brazil, then in eight other coffee growing nations, raising farmers' incomes as consumers became increasingly willing to pay more for better coffee. illy caffé is the only company to hold a Responsible Supply Chain Certification from Det Norske Veritas, attesting to the company's ethical and sustainable approach from farm to cup.
Established in 1933, the company has a deep heritage and reputation to uphold.
Barry Sheldon acts as the President and Chief Operating Officer for illy caffé North America, which is a subsidiary of its parent based out of Italy. Barry is responsible for all functions for the North American division of illy caffé s.p.a. The North American division of illy has been around since 1981, and aims to expand the illy caffé business further into the North American market expanding in world class cities such as San Francisco, Miami and Toronto.
4 Questions with Barry:
1. What makes an innovative culture? How do you create a culture of innovation?
An innovative culture is fostered when people think in similar ways, creating value at the core of the organization. It has to be embedded in the bedrock of the company. One of the first things illy invented back in 1935 was the modern-day espresso machine. Since this innovation, many firsts have come out of this company, like the industry's first single-serve paper pod and second generation iper espresso capsule. So innovation is entirely embedded in our core.
We try to foster this culture in North America in a few ways. First is that after every initiative, we conduct a "win, learn and change" debrief, which creates a self-innovating cycle on all facets of our day-to-day business. Another example is our yearly innovation award that we give to an employee who generates an idea that is impactful to our business. These ideas are submitted and reviewed by our executive committee and while there is only one winner, this process has been a source for many amazing ideas.. So again, you must have a foundation of innovation and also foster this culture with different approaches.
2. What is the biggest challenge you face when innovating?
We try to move innovation to the market in the fastest way possible. One of the challenges we often address is that we are a global company and coming up with an innovative idea in North America doesn't mean it can be applied to other markets around the world. For example, cold brew coffee is popular in North America, but not in other parts of Europe. The big question is how to innovate in one market, and scale it to the others. If I'm in the USA, I must have a perspective with regards to Canada, Mexico and many other markets that could benefit or be impacted.
3. How do you find inspiration or ideas from adjacent industries? Or do you focus only on your category?
Adjacent industries are big for us, especially the digital and tech industry. The media landscape is also a source of inspiration which continues to change dramatically. It has a huge impact on how people discover or hear about new products and specialty coffee is a great example.
Technology combined with the Internet allows for rapid change and at the same time it allows for brands to develop close relationships with their consumers. The notion of crowdsourcing ideas is applied in so many industries, including ours. The technology industry has transformed an entire demographic -- millennials versus the boomers, who weren't tech-savvy at all making a daily habit like buying a newspaper fairly obsolete for entire generation. So if we aren't tuned in to the constant changes, we may miss a big idea or great source of inspiration.
Another business we look at for inspiration, which is totally adjacent, is the agricultural side and the innovation we need to collectively utilize to make things more efficient. This innovation is on a highly scientific nature -- how our farmers can continue to get the same yield, and still be extremely conscious about the environment since the Arabica bean is sensitive to fluctuations in temperature and moisture.
4. Looking to the future, how is illy caffé going to be a leader in innovation?
First we have created a long-term view of the business based on our experience and heritage, which will allow us to continue being a thought leader and innovator in the industry.
On another level, we are in 140 countries and can leverage customer data to make informed decisions that lead to innovation. We are also intimately involved with the coffee farmers and that provides a level of understanding that leads to innovation whether creating best in class growing techniques or an approach to getting coffee to customers.
It is an exciting time to be in the coffee business because more and more people are purchasing premium coffee, which creates competition and leads to more innovation. I do believe that leadership and innovation is linked to expertise -- 30 years ago, people would have scoffed at the idea that illy was creating and investing in a sustainable model from plant to cup -- thankfully now it's the goal of many roasters and coffee brands around the world.