Making the Transition to Remote Learning
An Interview with Athabasca University's Dr. Neil Fassina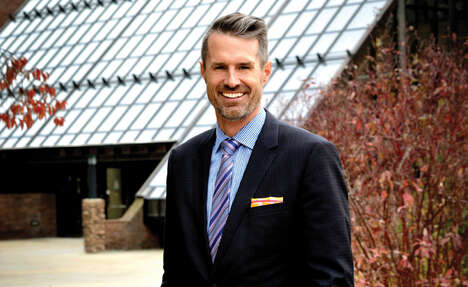 In response to the COVID-19 pandemic, many students and educators have had to make the transition to online learning, which has forced them to reimagine how they both learn and teach to get the most out of a digitally based experience. As a public research university that primarily operates online, Athabasca University (AU) has mastered its approach to digital learning, and is well-prepared for a future that champions accessibility and engagement. To learn more about the university's approach, as well as how students and educators can improve their own experiences, we sat down with AU President, Dr. Neil Fassina.
What challenges do you expect students who've made the transition to remote learning will face this year?

I think the primary challenge will be getting accustomed to a completely different approach to learning—students will have to reconsider how they experience it, and understand that they'll have to become adjusted to a variety of new challenges. Where once they had a classroom to go to, they now need to create a designated space that's going to enable them to focus on their learning. Where they once had a schedule that was determined by an institution, they're now in charge of their own schedule.
When we think about in-person learning, we're waiting for a teacher or a coach to help us walk through some of our learning objectives, whereas in the online space, it's a lot more self-guided. It's not that one is better or worse than the other, it's just a very different approach. It's about making sure that we've set our own expectations to be appropriate to the medium that we're working within.
How does AU create engaging experiences in a virtual setting? What sets it apart from other universities that provide online classes?
AU takes a learners-centric approach, one that focuses on how technology can best serve our human needs. So, whether it be asynchronous or synchronous learning, we design the experience to be engaging, while also incorporating the interpersonal components. Once we have that, we start to add in the instructional design—bringing together a purpose-built digital learning experience. I think that's what sets AU apart from the many institutions that have had to digitize a learning experience that was previously designed to be delivered in-person, whereas we create digital-first learning experiences that are specially designed to be engaging in the online medium.
What types of technology does AU integrate to enhance the learning experience for its students?
We try to bring together pedagogical tools that are appropriate for the learning outcome that we're trying to create. For example, reading-based learning instills a core element of the learning experience. So, when we think of literary studies and other subjects that are similar in nature, there's still a good chunk of reading to do. In other learning environments, we're able to integrate remote experiential activities. A great example is chemistry—where we combine online learning with lab work that's adjusted to safely take place in a student's kitchen. We send lab kits to our learners so that they can physically do their lab work at their home. On the other end of the spectrum, we create an interactive online learning experience that brings together gaming, videos, and student-to-student interaction in order to create the best and most enriching learning environment. We've recently made the transition to cloud-based learning, so we're now able to start entering some of those pieces that are incredibly data intensive, like VR and AR, the intelligent agents that help learners along their learning journey.
How do you think these methods can be applied or adapted to children of younger age groups who might have to transition to remote learning for the first time now?

We're often asked how remote or digital learning can be for everyone and the reality is that it can be if it's designed properly. We've seen many successful examples of early childhood education that's done through digitally mediated solutions. It's really about making sure that the pedagogical approach is appropriate to the learning stage of the individual and the experience that you're trying to create. Kindergarten teachers can still create that interactive social experience using a digitally mediated platform if they're thinking about how technology enables them, rather than viewing it as an inhibitor.
What advice would you give to educators who aren't accustomed to remote teaching yet?
My advice is to make sure that you're looking into the similarities and differences between in-person and remote-style learning. Just like remote learning is very different from in-person learning, educators need to make similar adjustments so that they can successfully utilize the medium. There is a whole different set of pedagogical tools that are available to you in a remote learning environment that aren't available to you in-person. Similarly, activities you can do in person might not apply online. From an educator standpoint, it's about making sure that you're aware of what those similarities and differences are so that you can actually be prepared to transfer the pedagogical skills that you're familiar with in-person and adapt them to the online space.
How do you envision the future of education? Do you believe remote learning will remain in place for all age groups in the future?
Remote learning has been around for an incredibly long time already. We used to see it used in correspondence with paper-based learning experiences, and we still see that in different parts of the world. That said, the transition to digitally mediated remote learning is a relatively new experience for most people.
I think that remote or technology enabled learning is absolutely here to stay because it actually dismantles a number of the barriers that stand between so many people and their learning goals. This includes those who aren't able to travel to their in-person learning experience, or those that may have to work or take care of their families throughout the day. Technology-enabled remote learning provides a lot more flexibility and opportunity that might otherwise not be there.
When we consider the future of learning, I think we'll see an embrace of the technologies that are currently available to us on a larger scale—which is something that we're already seeing out of necessity. Largely, the pandemic has just forced us to ask the questions that we knew were coming at a faster rate. Now, we're really considering what the role augmented intelligence has in the learning space, or how VR, AR, and social technology might help us to create a more engaging and effective environment. We've been forced to ask those questions today, and I think that's going to open up more of an opportunity to bridge in-person learning with technology.
Effectively, the future of education will see more flexibility, where people can learn anytime, anywhere. In order to do that, we do need to embrace that technology side because that instructor, professor, or teacher can't be in all places at all times. The future will be a blend of human and technology components, which will complement one another and likely increase access to education.