Driving Growth in Canadian CPG
An Interview with Arlene Dickinson, CEO of Venturepark
Related Trend Reports
Art & Design
,
Branding
,
Business
,
Commercials
,
Lifestyle
,
Market
,
Marketing
,
Mobile
,
Multimedia
,
New Ventures
,
Pets
,
Tech
,
Toys
,
Unique
,
Youth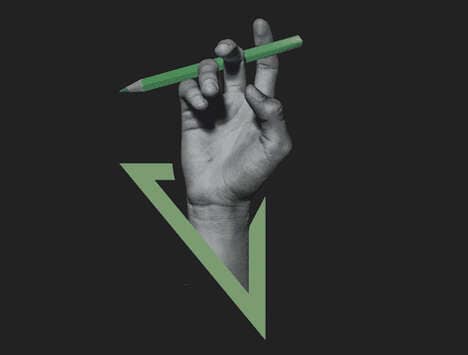 Famed Canadian businesswoman, investor, and 'Dragon's Den' star Arlene Dickinson, has announced the launch of a new incubator called Venturepark, which works alongside businesses in the consumer-packaged goods sector.
Described as "Canada's most extensive business growth ecosystem," Venturepark is comprised of five communities: Venture Play, Venturepark Labs, Venturepark Voice, District Ventures Capital, and District Ventures Plus.
Through its expansive ecosystem, Venturepark enables its clients to grow and refine their marketing strategies, improve their programming, seek innovation guidance, receive media amplification, and much more. Currently focused on the Canadian market, Venturepark serves clients through its offices in Calgary and Toronto.
In light of the launch, we spoke with Dickinson to learn more about Venturepark and how it's helping Canadian businesses scale, how the pandemic has caused consumer attitudes to change, and what opportunities exist for businesses in the CPG space.
How have you seen the CPG space evolve recently, and how do these changes impact the entrepreneurs and businesses looking to succeed in it today?
There are a couple of things that have happened recently. From a consumer perspective, people have never paid more attention to their health and their self. In other words, we're incredibly focused on thinking about our health and wellness from a physical and mental perspective, and that's led to a shift in consumer patterns.
We're also thinking more about what's happening relative to where the products we buy come from, whether it's buying clothing from ethical suppliers, local food that has transparent origins, or otherwise just having a general understanding of the supply chain and what that means from a consumer standpoint.
All of this has helped to open the door for emerging brands that don't necessarily fall under the multinational umbrella, but are able to address this growing consumer demand. At the same time, direct-to-consumer brands have also been flourishing. People are a lot more familiar with the idea of having goods delivered to them, and they're shopping online much more frequently than they were before.
All of these changes have really led to a perfect storm, and it's greatly impacted how CPG brands market, how they address innovation, and how they speak to their customers. There's a clear efficacy of the value of goods that are being created, and it's opened up so much opportunity.
Do you expect that these pandemic-fueled shifts in the space are here to stay?
The pandemic has certainly caused all of us to pay closer attention to how we take care of ourselves. I believe we will see long-term perspective and value changes as a result of that, especially when we consider the functionality of food, its impact on our health, and how it relates to wellness.
Near the beginning of the pandemic, we saw people scrambling to get toilet paper when there were shortages, and this wasn't something that was on the minds of consumers prior to that. Now, we've been put in a position where we have to ask where our products come from and what it means when they're not there. This was similarly experienced with key food products, and it's caused consumers to think more deeply about what's going on behind the scenes.
In Canada, we have access to so many natural ingredients that are of great quality, and also have the processing power that's needed to get those products into the hands of consumers. After experiencing these supply issues, I think Canadians will be more focused on creating and buying products that are domestically sourced.
What types of companies would benefit most from Venturepark's guidance and what should they come prepared with?
We predominantly focus on small and medium-sized businesses. Our aim is to provide guidance to emerging companies that are starting to show traction, and figure out how we could actually scale them to reach a global market. We concentrate on the Canadian market first, and then broaden our focus.
While we can help a brand new start-up in the kitchen and the accelerator, we work with businesses on funding and marketing when they're a bit more established. We have the capacity to help businesses of all sizes, but we're primarily focused on those that are in that earlier stage category.
There are five communities that comprise Venturepark—are clients able to pick and choose which areas they receive mentorship in, or do they all benefit from the full package?
We like to think about it just like a park that you can come into on any day and work with any one of the groups that you want or need to. You can take advantage of the accelerator program, choose to work with the funding and marketing teams, or receive help when it comes to broadcasting and building out a media network.
You select where in the park you want to collaborate, but you also benefit from a well-connected network that can easily move from one focus to the next. It's a very collaborative process where needs are assessed on an ongoing basis.
What can clients expect to gain when working with Venturepark?
They can expect to gain a deep understanding of the space by working alongside a partner who will help them navigate the business terrain of building a CPG company, both nationally and globally.
They benefit from working with teams who truly understand the language, metrics, manufacturing and distribution channels, and investment opportunities that are so important for these businesses. At the same time, we empower our clients to become more well-rounded entrepreneurs who are better prepared to tackle any challenges that they might face.
Each of our five companies has a deep expertise of their own area and as each one is so connected, we don't have to worry about constantly having to homogenize everyone. This allows us to streamline much of the scaling process, and build great consumer goods companies together.