Fostering Grassroots Innovation
An Interview with Angela Markwald, Associate GM, Omnichannel Brands at Regal Ware
Related Trend Reports
AI
,
Art & Design
,
Design
,
Eco Architecture
,
Furniture
,
Gadgets
,
Home
,
Kitchen
,
Lifestyle
,
Modern
,
Tech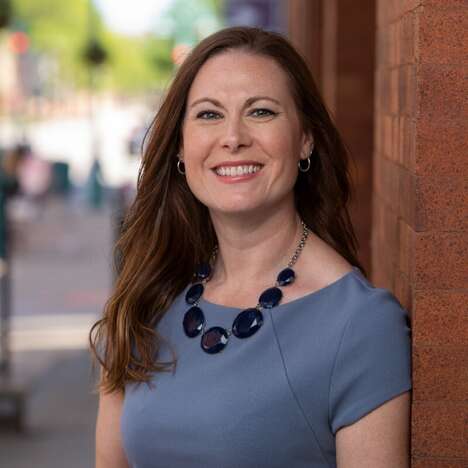 As a marketing professional and enthusiastic problem solver, Angela Markwald embraces the challenges of bringing new products to market, developing brand and positioning strategies, and creating a seamless consumer experience in an ever-changing digital world. She is the Associate GM, Omnichannel Brands at Regal Ware and is passionate about helping to foster a grassroots culture of innovation at the company
1. Tell us your name and your role at Regal Ware?
My name is Angela Markwald and I'm the Associate General Manager for Regal Ware's Omnichannel Brands Division. The brands under my umbrella include the Global Coffee Products brand escrow and the domestic brand American Kitchen, a cookware products company.
2. What does innovation mean to you?
For me and everyone at Regal Ware, innovation means solving problems or otherwise providing value to our target audience. It's not about developing products or services just because we can, or just because we want to. We want to ensure that we're developing things that meet a need while garnering excitement from everyone in our network–from our retailers and distributors to the end users themselves.
3. How does your team generate new ideas?
We rely on formal process-oriented ideation efforts that are aligned to strategy–different industries we want to explore and different verticals we want to serve–but also want to support organic ideation. We do so by providing better outlets for unsolicited ideas, whether internally or from those outside our organization.
We're putting the mechanisms and tools in place to balance out both of those efforts and to empower our team internally. We really want everyone to look to the future and to think about all the different ways that we can grow. We haven't named or branded this process as a formal program but that better aligns with our company culture. When it comes to our culture, we're about encouraging that mindset and that energy in a more grassroots manner.
4. Do you have any specific rituals for resetting your team to be creative?
Being that we're a small company with people wearing many different hats, all of us are focused on putting out the day-to-day fires and problems all the time. As a result, carving out the time and the resources to think about the future and to be creative is really difficult, but it's exactly what we have to do.
Because of this, we have embraced getting our team physically together, not just on Zoom, and this includes flying people in from other countries. Getting us physically together and out of the work environment really helps to reset creativity. We love our offsites, and when it comes to these, we try to choose inspirational locations while blending the right amount of facilitation and process with that freeform, organic discussion.
If all we're thinking about is how to solve our logistics problems, it's very difficult to think about what the next best thing in coffee could be. So we know we have to break the day-to-day patterns in order to stimulate those bigger ideas and to make space for creativity to breathe.
5. Can you share one of your favorite offsites in recent years?
One of the best environments that I've ever done workshop facilitation in was in a nature center. We were able to rent out a room for about three days and were able to take a little bit more time rather than cramming everything in one eight hour session. We spread out the time, we took walks, and there was sunlight and air movement coming through the windows which cast such a different vibe over the room. It's a space I went back to on multiple occasions because every visit inspired a sort of magic that happened.
I think that connection with our environment is something that you can't really understand until you get into a different environment that fosters something else. That's definitely where I like to take my team–almost as far away from the office as possible in order to experience those more natural environments.
6. How do you identify trends and what resources does your team use to spot trends and consumer insights?
Trends are critical and very important to us–the trends happening in the coffee, cookware and bakeware industries, and just around consumer cooking habits all drive product innovation. They also drive how we're positioning ourselves, how we're messaging, and how we're trying to connect with who our target customer is today and tomorrow.
When identifying trends, there's this mix of formality and informality. We'll buy reports and subscribe to all sorts of industry publications but are also part of trade groups. Overall, we're committed to having those ongoing conversations, especially about the challenges that our upstream and downstream partners have among our team, specifically on the sales side.
Those are some trends that we really need to be mindful of and incorporate into what we're doing. I think some of the best ways that we can spot trends early is to have relationships with everyone in our value chain. We need to continue those important conversations and know what's going on, what they're excited about, what they're struggling with, what they're seeing, what they've tried, and what they found successful and unsuccessful.
When you can tap into that kind of energy, while having the wherewithal to think about it, process it, and interpret it, that's how you can spot trends early and before they're in any report we're buying. We're really trying to balance out what we're doing on our own with the collective wisdom of research and what other insights-oriented players have distilled down as winning trend examples.
7. What is the biggest challenge you face when innovating?
Being a small company, we're tasked with everything. We have a team of people that are amazing purple unicorns, but that have to do so much on a daily basis. Our team is fantastic, but until we can really carve out the time and create that cultural balance where ideas can bloom, it's a challenge. I also know it's one that a lot of companies face, so we're embracing it as something we hope to figure out faster than the next guy in order to really turn it into an advantage for us.
8. Has there ever been an instance where another industry has influenced innovation at Regal Ware?
Regal Ware has a family of brands, many of which are in the cookware space, and so when we're looking at what other industries are doing for machining, for metal fabrication, we're looking at companies that use the same materials that we do, but in different ways.
Doing this allows us to gain inspiration and to direct changes to what we do and how we do it because we're following those other spaces. There are some really interesting things going on in metal science that not everybody would know about, but when that's a huge part of your supply chain, you look at that space differently. This also allows you to think about how you can apply that in your role, and that becomes really exciting.
We're naturally going to look at interior design trends to influence our color story, but that's easy and expected. That idea of looking outside of the near adjacencies, and at things that are a little bit more abstract can be really powerful and can drive a lot of unexpected innovation – especially when you get together the right team of thinkers.
9. What makes an innovative culture? How do you create a culture of innovation?
That's the million dollar question, isn't it? We definitely don't pretend to have all the answers here but it's crucial to recognize and be conscious of the individuals behind that effort. Instead of relying on a small group to generate groundbreaking ideas, we need to foster a culture that encourages innovation throughout the organization. I've witnessed this model in action and it creates a subculture of innovation where it's not just about launching an innovation program or explicitly requesting product suggestions, but about inviting people into that conversation. By cultivating an open and inclusive environment, where people are genuinely passionate about more than just daily sales reports, that's when extraordinary things happen.