Addressing Food Industry Challenges
An Interview with Andre Manuel, General Manager, NotCo Canada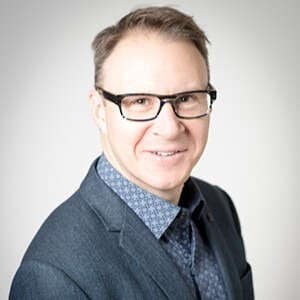 Sustainable food brand NotCo is committed to reinventing the food industry, one delectable bite at a time. Their innovative approach, guided by AI genius Giuseppe, transforms plant-based ingredients into superior alternatives to traditional animal products. Their vision is to redefine the ordinary for all, everywhere.
1. Tell us your name and about your role?
My name is Andre Manuel and I'm the General Manager of NotCo Canada.
2. What does innovation mean to you?
To me, innovation signifies a continuous process of improvement and problem-solving. At NotCo, we channel our innovation into addressing the challenges faced by our food industry, particularly the environmental impact of food production on our planet.
3. NotCo describes itself as a food-tech brand. What role does technology play in the development of your products?
NotCo positions itself as a food-tech brand because of the pivotal role artificial intelligence (AI) plays in our product development.
Our proprietary AI, Giuseppe, analyzes tens of thousands of edible plants that, when combined, will mimic the taste, texture, and performance of animal-based products. Giuseppe empowers us to develop these alternatives more rapidly and precisely than anyone else in the industry. Our chef team then refines these recipes and provides feedback to Giuseppe, fostering a continuous improvement cycle.
Perhaps the biggest edge we bring to the table is that our AI is constantly improving and working to enhance our capabilities, as well as our current products or the development of new items. At NotCo, the research is never finished – even when our products are in market. Our technology is always refining the recipes to ensure we're delivering the best consumer experience out there and that we're injecting real and lasting innovation into the market.
4. NotCo's philosophy is rooted in shifting the food system away from animal dependency without compromising on consumer satisfaction. How does the company achieve this?
At NotCo, we know that taste and texture are key barriers to the wider adoption of plant-based products. That's why we're focused on creating alternatives to familiar animal-based foods like milk, cheese, and chicken to engage the mass market.
Through the use of our patented AI that mimics the taste, texture and performance of animal-based foods using exclusively plant-based ingredients, we're delivering a no-compromise experience that people can easily incorporate into their daily lives.
5. Plant-based food is a rapidly growing market. What resources does NotCo use to spot trends and consumer insights?
There's no question that this landscape is changing at an incredibly rapid pace – and that's a good thing.
At NotCo, we tap into various resources to stay ahead of trends, including conducting our own consumer research into plant-based preferences. We also share trends internally about the countries where we do business and harness domestic data to identify rapidly growing segments. This enhances our ability to anticipate market shifts and pivot accordingly.
6. How will technology and AI impact on the food system moving forward?
Food R&D technology has been stagnant for a long time so big changes are needed to expedite and overhaul the system. That's where AI comes in. AI accelerates food development by swiftly analyzing the molecular makeup of ingredients and learning how they interact in different combinations. Our goal is to harness this technology to revolutionize the plant-based industry, grow its uptake around the world and substantially reduce the food system's impact on the environment and the planet.
7. What makes an innovative company culture? How do you create a culture of innovation at NotCo?
An innovative company culture hinges on creating environments that nurture collaboration. This type of ecosystem minimizes hierarchical barriers, promotes communication and reinforces the notion that we're all working towards the same goal. At NotCo, you'll find our marketing, R&D, AI and chef teams collaborating throughout the product development and testing process.
Lastly, we embrace a challenger mindset at NotCo. We readily take calculated risks and learn from our mistakes. While many companies ask themselves "why" when considering whether to implement a new idea, we ask ourselves "why not?"
8. Can you share any exciting projects or product launches Canadians can look forward to?
Canadians can expect a lot of new products to roll out over the next while, including the launch of NotMilk Barista this fall. With NotMilk Barista, we've leveraged our A.I. capabilities to develop a unique chickpea and oat blend that functions amazingly well in coffee. It foams hot and cold, has a creamy texture, works in all coffee types and won't hijack the flavour of your coffee. We can't wait for Canadians to check it out.