The Power of Curiosity
An Interview with Alicia Tsai, Founder of Aerangis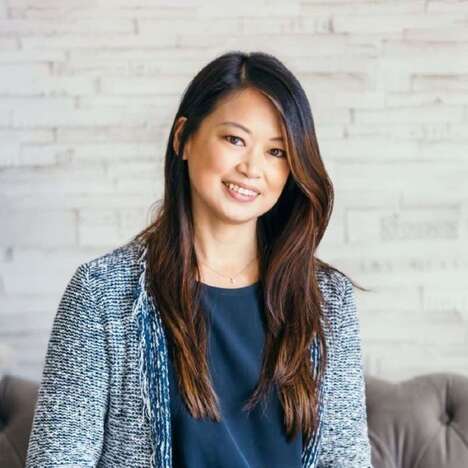 A graduate of the Fashion Institute of Technology's Cosmetics and Fragrance program in New York, Alicia Tsai has spent seven years working in fragrance development, learning from industry leaders and holding prominent roles within leading companies in the field. Alicia is gifted in the art of scent creation, a skill that was cultivated at a young age, with an innate ability to capture a memory through a complex, layered scent.
Originally from Taiwan, Alicia has called New York City home for the past 20 years, splitting her time between the City and Skaneateles in upstate New York, where she lives on a vineyard.
The Aerangis collection pays tribute to meaningful memories, both Alicia's and her clients', capturing the essence of life's moments through fragrance.
1. Tell us about yourself. When did you first know you were interested in the fragrance industry?
I've always been interested in fragrances and am very intrigued by scents; whether a night-fragrant flower, the concrete aroma on the street after the afternoon rain, or my mother's scented skin care products, I always relate my memories to scents. As a kid, I didn't think of it as a career path, but when I attended the Fashion Institute of Technology, it not only widened my understanding of cosmetics and fragrance but also guided me into this profession.
2. How do you / your team generate new ideas?
We try to tell ourselves not to take anything for granted, forcing us to look at the everyday moment or events with a new sense of curiosity. And curiosity is what generates questions we want answers to, and that's where new ideas come to save the day. It's easier said than done, and we are still learning as we go.
3. Do you have any specific rituals for resetting creativity?
Walk away from the desk, take a walk, stretch, or even meditate, just to get my mind out of the work bubble. A simple break does wonders to help me look at the same projects with a fresher set of eyes.
4. How do you identify trends? What resources do you use to spot trends and consumer insights within your industry?
I follow some of the major industry journals to keep up with the industry leaders, but I also believe that we are at a time and age where consumers have the power to change the direction of trends by posting content on social media. So I think it is worthwhile to devote some time to social media platforms mindfully and utilize user-generated content as a part of trend forecasting.
5. What is the biggest challenge you face when innovating within your field?
As a small and young company, it is challenging to find the support and resources we need. Especially in the sustainability sector. As much as the industry is adapting and making an effort to be aware of environmental issues, we often find it challenging to find resources to support our ideas.
6. Has there ever been an instance where another industry has influenced your work?
Yes, as a matter of fact, always! We consistently learn from the food and beverage and the hospitality industries. Even though the offerings (or the service) are very often different, the consumers look for the same sensorial experience and satisfaction. And that is always a good intel for us to update or improve our own products.
7. What makes an innovative work culture? How do you create a culture of innovation?
A very open mindset and willingness to fail. It is the company's responsibility to provide a safe space and encourage new ideas, even if they sound far-fetched or hard to achieve.
8. Looking to the future, how will your brand continue to be a leader in innovation?
It is our commitment to stay true to our brand DNA – embracing our heritage, preserving craftsmanship from artisans, and storytelling through our products – and bring back the basic human touch in every part of our product creation. This helps us stay grounded and know our core values, but at the same time, it gives us the freedom to continue to evolve, innovate, and better ourselves.