Editorial Snapshot
The Most Innovative Trends this Week - September 15, 2023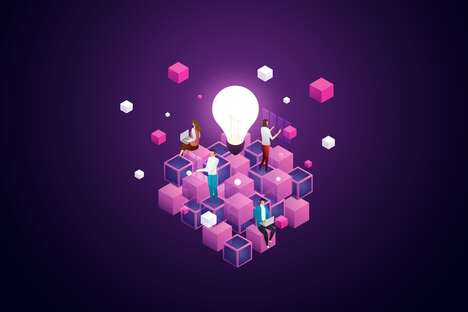 Business innovation is the driving force behind progress and competitiveness in today's ever-changing business world. It involves continuously generating new ideas, strategies, and technologies to meet evolving customer needs and market demands. Embracing innovation allows businesses to adapt, stay relevant, and thrive amidst challenges. Whether through digital transformation, product improvements, efficient operations, or novel business models, innovation is the key to staying ahead and achieving sustainable success. This introduction explores various aspects of business innovation, from fostering a creative culture to harnessing emerging technologies, highlighting its pivotal role in shaping industries and enhancing competitiveness.
The integration of AI is reshaping industries, unfurling unparalleled opportunities. Below, we delve into awe-inspiring breakthroughs:
AI in Music:
Stability AI
introduces Stable Audio, an AI-powered audio platform that empowers individuals to create music with the assistance of artificial intelligence. This fusion of technology and creativity is revolutionizing the music industry, offering new avenues for musical expression.
AI in Drive-Thru:
QSR Checkers
elevates the drive-thru experience through a collaboration with Hi Auto. Spanish drive-through artificial intelligence (AI) voice technology is deployed at select Checkers locations, marking a significant development in the fast-food industry. It's a taste of the future in the world of fast food.
AI in Culinary:
SmartyPans
emerges as an AI-powered smart cooking pan that promises to redefine the culinary landscape. Developed by Speck Design, this app-controlled cooking pan is where innovation converges with the art of cooking. It's a new dimension in the kitchen.
AI-Powered Trading:
Bybit
, a prominent cryptocurrency exchange based in Dubai, unveils TradeGPT—an advanced AI-powered trading assistant. This innovative tool is set to transform cryptocurrency trading, harnessing the power of artificial intelligence for traders worldwide.
AI in Celebrities: The marketing and entertainment landscapes have witnessed a transformation with the rise of generative AI, giving birth to virtual influencers like
Noonoouri
. This trend is reshaping how we engage with celebrities and content creation.
Exploring Emerging Trends in Varied Categories
While AI continues to advance, there are other captivating trends drawing entrepreneurs towards the frontier of innovation. In the following sections, we shed light on these promising developments:
Tech Meets Style:
Huawei presents the
Mate X5
smartphone, a malleable mobile device that seamlessly balances functionality and form. It's a testament to the ever-evolving tech world, where innovation meets style.
Eco-Friendly Fashion:
Levi's and Crocs
join forces in a sustainable collaboration. Japanese denim artisan Proleta Re Art upcycles deadstock denim fabric to create the unique All-Terrain Atlas clogs, showcasing how fashion can embrace eco-consciousness.
Fashion with a Cause:
A renowned sleepwear brand, known for aiding women in managing night sweats, introduces the
Leslie Nightie
. This luxurious nightie not only promises comfort but also contributes to a noble cause. A dedicated 10% of the proceeds will support pancreatic cancer research, highlighting the power of fashion for social good.
Disney-Inspired Drinkware:
Starbucks and Disney
collaborate on a collection of vintage-themed drinkware to celebrate Disney's century milestone. It's a fusion of nostalgia and pop culture, allowing fans to savor the magic of Disney in every sip.
Business innovation is the vital force propelling organizations forward in today's ever-changing landscape. It entails a continuous pursuit of fresh ideas, strategies, and technologies to meet evolving customer needs and market demands. Embracing innovation is the pathway to adaptability, relevance, and sustained prosperity, whether through digital transformation, product enhancements, operational efficiency, or pioneering business models. In this era of perpetual transformation, those who champion innovation are the ones who will lead the way, setting new standards and creating a brighter future for their organizations.