Editorial SnapShot
The Most Innovative Trends this Week - November 10, 2023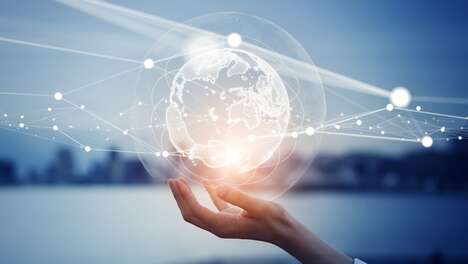 In a rapidly evolving digital landscape, today's CEOs and entrepreneurs are witnessing a revolution driven by cutting-edge technology. AI is at the forefront, transforming everything from personalized sleep experiences with smart mattresses to dynamic job search tools, offering a competitive edge in talent acquisition and retention. The gaming industry is not far behind, with AI-driven narrative creation opening new realms of user engagement. Sustainability is the new business imperative, with innovative apps and transparent consumer goods revealing the environmental impact, guiding conscious decision-making. For the forward-thinking leader, these trends are not just advancements but opportunities to redefine industries, drive sustainable growth, and create a future where technology and human-centric design converge for greater impact.
Artificial Intelligence Revolutionizing Industries:
The convergence of AI and various sectors is reshaping industries and unlocking unprecedented possibilities. Let's delve into some remarkable highlights:
AI in Furniture:
The
DeRUCCI T11 Pro Smart Mattress
is a new launch that taps into artificial intelligence to share a first-of-its-kind smart mattress that instantly adjusts to the individual's health for optimal sleep.
AI in Design/Renovation:
Praxis
is enhancing the experience of its DIY home app, the Praxis Plus app, by introducing a new Sustainability Check feature which aims to make sustainable home improvements more accessible.
AI in Job Trends:
There's a new
AI-powered LinkedIn Premium
experience that's designed to help members get a helping hand during their next job search.
AI in Gaming:
Microsoft has recently announced a multi-year co-development partnership with
Inworld AI
, a company that specializes in generative AI models for character and narrative creation.
Exciting Trends in Various Categories:
In addition to AI advancements, entrepreneurs should also be attuned to exciting trends across diverse categories. Here are a few noteworthy developments:
Eco
: Swedish clothing brand
ASKET
is tackling modern consumption habits by introducing The Impact Receipt, which provides customers with a detailed breakdown of the environmental cost associated with every garment they purchase.
Social Good:
The
KINDness Market
, hosted by KIND Snacks, is taking place on November 4th and 5th, 2023, in celebration of World Kindness Month and the upcoming World Kindness Day on November 13th.
Tech / Fashion
: In the category of
sustainable smart glasses frames
, Morrama's late release, Issé, stands out. The silhouette aims to address the challenges faced by smart eyewear in becoming mainstream.
Marketing:
Earlier this year, the Lancôme x Louvre collection made its debut and now, beauty lovers are being invited to explore this collaboration in the metaverse with the
Lancôme Happiverse.
For visionary leaders and entrepreneurs, these emerging trends represent more than technological breakthroughs; they are gateways to shaping a future where innovation, sustainability, and user-centric design converge. Embracing these advancements is key to staying ahead in a rapidly changing business landscape, offering unique opportunities to drive growth, foster meaningful engagement, and lead with a purpose that resonates in an increasingly digital world.