Editorial Snapshot
The Most Innovative Trends This Week - August 10, 2023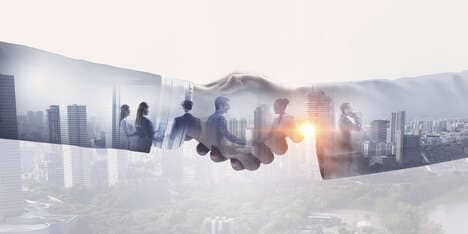 Staying ahead in today's dynamic business landscape necessitates more than just keeping pace – it's about anticipating shifts and embracing emerging currents. In the realm of business, remaining attuned to the latest trends isn't just an option; it's a strategic imperative that paves the way for future success and innovation. These trends serve as windows into what lies ahead, offering invaluable insights for organizations to enhance profitability and elevate customer satisfaction. They hold the potential to unlock the doors to customer desires and tools that will shape the future – guiding businesses in realigning their strategies to meet their objectives effectively.
Policy and Regulation with AI:
The
BMW Group
stands out as a pioneering company in integrating Artificial Intelligence (AI) to drive the digital transformation of the automotive industry. Their strategic embrace of AI technologies is reshaping the policies and regulations that govern the road to sustainable innovation.
Creativity Enhanced by AI:
In the realm of art, New York-based artist and technologist
Damajanski
introduces the groundbreaking Pamera - The Poem Camera app. This creative innovation blends AI models with real-time photos, transcending traditional boundaries and producing poetry from visual experiences.
AI and Romance:
Tinder
, the globally popular dating app, takes a step further in user engagement by testing an AI-Enabled Photo Selection tool. This feature empowers users to create authentic and attractive profiles, enhancing the romantic journey through artificial intelligence.
Marketing Precision with AI:
'
Braze.ai
' redefines customer engagement through its AI-powered platform. By streamlining and personalizing customer interactions, this technology enhances marketing strategies and reinforces a tailored approach to reachouts.
Curated Experiences through AI: As individuals seek diverse and personalized experiences, a pocket concierge service emerges to guide them toward a wide array of outings. This innovation in the entertainment sector redefines the way people explore entertainment options, expanding horizons beyond routine choices.
Exciting Trends in Various Categories:
In addition to AI advancements, entrepreneurs should also be attuned to exciting trends across diverse categories. Here are a few noteworthy developments:
Fashion and Sustainability:
Levi's Stay Dark technology
addresses the age-old concern of fading denim. By incorporating innovative solutions, the fashion industry adapts to sustainably transition between casual and formal settings while maintaining product longevity.
Eco-Conscious Food Choices:
Kazoo Snacks
exemplifies sustainable snacking with its incorporation of upcycled corn germ into its Tortilla Chip recipe. This innovative approach aligns with the increasing demand for environmentally conscious food choices.
Mental Health and Wellness:
Bollywood actor Suniel Shetty's collaboration with Veda Rehabilitation & Wellness introduces the '
Let's Get Happi
' app, contributing to mental health awareness and emphasizing the importance of emotional well-being.
Technology Meets Art:
ANASAEA
challenges the norms in the art industry by revolutionizing 3D art presentation and online galleries. Their fusion of technology and artistic expression sets a precedent for creative industries seeking innovative presentation methods.
In embracing these trends, businesses not only prepare for the challenges of today but also lay the groundwork for a more prosperous and innovative future. The ongoing transformation fueled by AI, creative ingenuity, sustainable practices, and the convergence of technology and human well-being is the cornerstone of success in a rapidly evolving world. By embracing change, staying adaptable, and harnessing the potential of these emerging trends, organizations can navigate uncertainties and lead the way toward a brighter and more resilient future.