Revolutionary Innovation Conferences
Jeremy Gutsche Redefines Innovation in this 1-Hour Webinar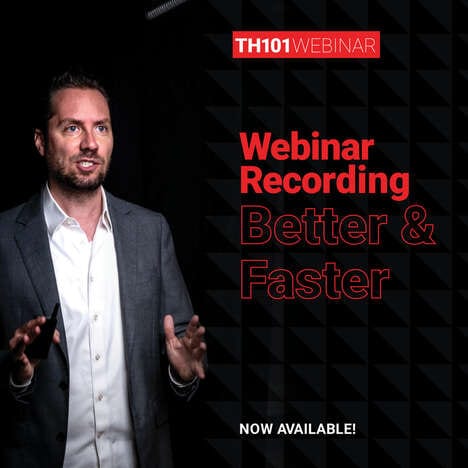 Join Trend Hunter's CEO & NYT Best Selling Author, Jeremy Gutsche, for a free innovation webinar on April 12th, 2022 at 1 p.m. EDT. In the TH 101 - Better & Faster webinar, Jeremy Gutsche will share actionable steps for optimizing your innovation process to meet your business needs. Expect to learn about dichotomous thinking, combining styles, and how to identify Hunter/Farmers on your teams.
Innovation happens continuously, fast, and furiously in successful organizations. But is your business innovating fast enough to succeed? In this one-hour webinar, innovation expert Jeremy Gutsche redefines innovation as not just a style of innovation–but embracing two distinct approaches: the Hunter and Farmer mindset.
Want to learn what separates innovators from their competitors? Join us as we explore how to create organizational success–better and faster by refining your innovation pipeline and perfecting your innovation strategy. Register
HERE.