4 Sustainable Business Trends Triggered By The Pandemic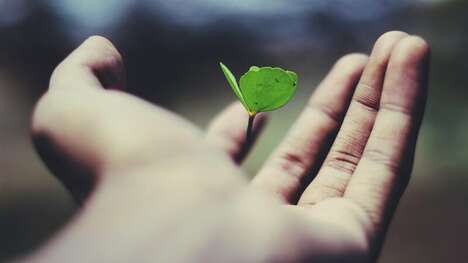 In the months following the COVID-19 pandemic, one thing has become abundantly clear: businesses of all sizes are starting to prioritize sustainability. From small businesses to Fortune 500 companies, organizations have realized that if they want to protect their bottom line, they will also need to prioritize protecting our planet.
This article highlights four key sustainability trends from four disparate industries. Each trend provides a glimpse at the way companies–and even entire industries–are making moves to "go green" after COVID-19.
Reduced Cooking
Trend Hunter's insight, 'Reduced Cooking,' highlights a range of initiatives that are popping up across the globe that aim to reduce food waste and make sustainability a priority for businesses in the industry.
One way sustainability is promoted in the food and beverage industry is by celebrity chefs collaborating with brands to showcase eco-friendly products. For example, chef Tom Kerridge recently collaborated with M&S Food to launch a new affordable meal plan for families that prioritizes food waste reduction. Meanwhile, vegan drive-thrus are becoming more common in cities like London and Los Angeles, making vegan fast food more accessible than ever before.
Eco Travel
Lockdown put tourism on hold while also drawing attention to its harmful environmental impacts. Now, businesses within the travel industry are looking for ways to reduce their carbon footprint and create more sustainable solutions for travelers. Trend Hunter's insight, 'Eco Travel,' explores this trend by highlighting a wide range of sustainability-focused changes within the travel industry.
For example, Airlines have announced plans for reducing air travel emissions through more efficient aircraft fuel, and many airports have implemented initiatives to cut back on resource-consumption, such as replacing plastic with paper in terminals..
Additionally, there is an increasing trend for rewarding customers who take sustainable steps while traveling; many airlines are offering loyalty points to passengers who opt out of using single-use plastics while they fly, while popular hotel booking sites are encouraging guests to stay at establishments that prioritize sustainability.
Waste Discount
Brands are implementing waste-reducing practices in order to curb their environmental footprint and support customers in making more sustainable choices. Trend Hunter's insight, 'Waste Discount,' examines the various ways waste reduction is being implemented across industries.
Common tactics include the removal of single-use plastics, the launch of new upcycling efforts that repurpose items into new useable products, and the rolling out of discounted pricing on near-expired goods. Such efforts by brands not only benefit the environment but also bolster customer loyalty by catering to customers who seek out businesses that support sustainability goals.
Medicinal Waste
During the pandemic, it became clear that medical brands were major contributors to global waste due to their reliance on single-use products and plastic-heavy packaging. Now, in a post-pandemic world, these medical companies have vouched to update their products and production processes to be more sustainable.
Trend Hunter's insight, 'Medicinal Waste,' focuses on the waste-reduction initiatives currently deployed within the healthcare industry. Examples include brands switching to biodegradable or recyclable packaging, formulating supplements with ingredients taken from wood waste and crustacean shells, and creating bandages from recycled materials for bandages.
Takeaways
The COVID-19 pandemic has shown business leaders that it is not only important to focus on short-term profitability, but also on long-term resilience. And, of course, a key to staying resilient will be the ability of businesses to adapt and embrace the principles of sustainability.
For more insights on the future of sustainability, check out Trend Hunter's free
2023 Trend Report