5 Technology Trends That Marketers Need to Know in 2024
Curated by: Amazon Web Services (AWS) and Trend Hunter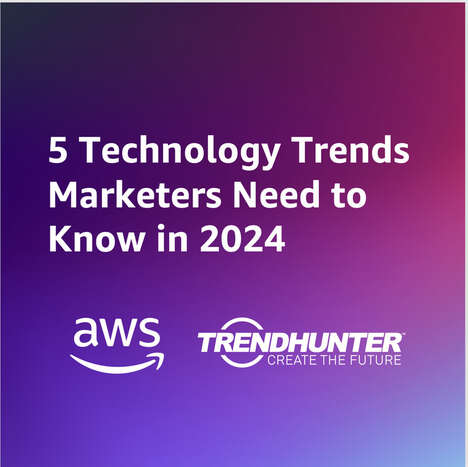 In the fast-evolving realm of advertising and marketing, remaining at the forefront of innovation is essential for industry leaders. It's not just about identifying trends but about understanding their underlying significance, enabling marketers and advertisers to make informed decisions.
This deeper insight empowers them to tailor their strategies effectively, resonate with their target audience, and stay ahead in an ever-evolving landscape. In addition, people are at the heart of this industry, making an in-depth understanding of consumer behavior, preferences, and motivations a vital cornerstone of success.
The report titled
'5 Technology Trends That Marketers Need to Know in 2024,'
by Amazon Web Services (AWS) and Trend Hunter, illuminates the pivotal trends poised to shape the marketing and advertising sector in the upcoming year.
This comprehensive report delineates five pivotal technology trends for 2024:
First Party Data Activation requires Privacy-Enhancing Tools
Generative AI Boosts Innovation
Emerging Media Opportunities to Reach On-The-Go Audiences: CTV, Retail Media & Transportation Ad Networks
Sustainability in Advertising & Marketing
The Rise of "Composable" Marketing Technology Stacks
These trends are primed to steer transformative change while underscoring data responsibility and people-centric approaches. For marketers and advertisers aiming to maintain their competitive edge, this report serves as an invaluable resource. To access the report, you can download it
here
.