Jeremy Gutsche on The Feed
Trend Hunter's CEO Talks Create the Future with Amber Mac & Michael B
Related Trend Reports
Architecture
,
Branding
,
Business
,
Design
,
Drinking
,
Fashion
,
Food
,
Job Trends
,
Lifestyle
,
Marketing
,
Modern
,
New Ventures
,
Pop Culture
,
Special
,
Sports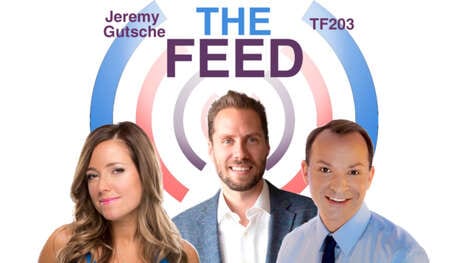 Trend Hunter's CEO, Jeremy Gutsche appeared on The Feed, a podcast hosted by Amber Mac and Michael B, just a month shy of the launch of his third book,
Create the Future
.
In the episode, Gutsche reveals what consumers should expect in the upcoming year, as well as some exciting news regarding his double-sided book. Over the course of the conversation, Gutsche shares the over-arching message from Create the Future, describing the roadblocks that hinder innovation and growth. Later, it's noted that this book not only benefits big companies, but the singular reader as well: "we've learnt a lot of lessons from working with large companies, but really, it's about people. I tried to think about how to help anyone create the future."
Listen to the full episode
here
, and pre-order Create the Future
here
.