Editorial Snapshot
The Most Innovative Trends This Week - July 7, 2023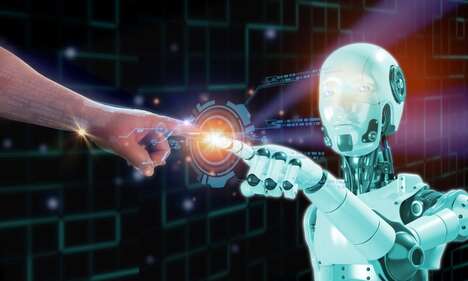 The global workforce is experiencing a profound technological shift, often referred to as the "fourth Industrial Revolution." There are a number of emerging trends in AI and machine learning which potentially have or will impact the way industries thrive and sustain. From software development to entertainment, education, gaming, and more, AI is revolutionizing various sectors. In this article, we will explore the latest innovations and emerging trends that are propelling industries forward.
Software Development:
Unity
, the renowned software development platform, introduces Sentis, a groundbreaking AI platform that empowers creators to seamlessly deploy AI models in any Unity project across multiple platforms. With Sentis, developers can unlock the full potential of AI and enhance their projects' capabilities.
Entertainment:
In the realm of audiobooks, artificial intelligence is transforming the narration experience.
AuthorVoices.ai
is at the forefront of this revolution, leveraging advanced AI technology to deliver natural and lifelike voices, bidding farewell to robotic-sounding narrations. Readers can now immerse themselves in a more engaging and authentic audiobook experience.
Education:
Harvard University embraces the new season by launching an exciting feature in its Fall curriculum—
CS50
. This introductory coding course equips students with essential coding skills, empowering them to navigate the digital landscape with confidence. Harvard's commitment to integrating coding education highlights the growing importance of technology literacy in today's world.
Gaming:
Telescope Labs
, a pioneering data analytics startup, introduces a cutting-edge tool tailored specifically for web3 games. This innovative solution enables game developers to analyze and evaluate the performance of their creations, fostering continuous improvement and enhancing the gaming experience for players.
Custom Chatbot:
Landbot
, a powerful no-code platform, revolutionizes business operations with its AI chatbot creation capabilities. By leveraging Landbot's intuitive interface, businesses can easily deploy AI-powered chatbots to enhance customer support, streamline processes, and provide personalized experiences, all without requiring extensive coding knowledge.
Exciting Trends in Various Categories:
In addition to AI advancements, entrepreneurs should also be attuned to exciting trends across diverse categories. Here are a few noteworthy developments:
Business:
Digital Avenue
, a pioneering brand, leads the charge in sustainable fashion accessories. Their fashion-forward bags combine style and functionality while adhering to eco-conscious values. By offering trendy and environmentally friendly accessories, Digital Avenue caters to the growing demand for sustainable fashion.
Eco:
Researchers at Penn State University introduce
LionGlass
, an innovative type of glass that promises to revolutionize the industry. With enhanced durability, improved energy efficiency, and unique properties, LionGlass opens up new possibilities for architecture, transportation, and countless other applications.
Social Good:
Learning Pool, a leading provider of online learning solutions, launches the
Learning Palooza
campaign—a global corporate social responsibility (CSR) initiative. This campaign aims to foster education and skill development among underserved communities worldwide. By leveraging their expertise, Learning Pool is making a positive impact on society and creating opportunities for individuals to thrive.
In conclusion, the global workforce is currently undergoing a significant technological shift known as the "fourth Industrial Revolution." This revolution is fueled by emerging trends in AI and machine learning, which have the potential to revolutionize industries and drive sustainable growth. From software development to entertainment, education, gaming, and beyond, AI is reshaping various sectors and propelling them forward. By staying informed and embracing these innovations, organizations can position themselves at the forefront of this transformative era and leverage the power of AI to thrive in an increasingly digital world.