Editorial Snapshot
The Most Innovative Trends This Week - August 3, 2023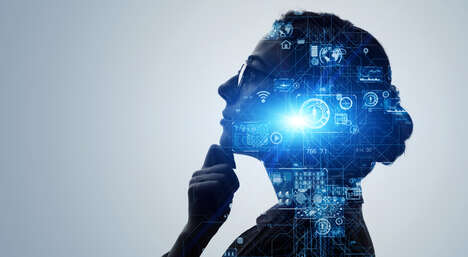 The realm of artificial intelligence is experiencing an unprecedented surge in generative AI, with notable breakthroughs like OpenAI's ChatGPT leading the charge. Across various industry sectors, AI has become a driving force, reshaping everything from software development to supply chain management and even the metaverse. With businesses readily embracing AI technologies, the sector has seen an impressive influx of billions in investments, signaling a promising future for AI startups amidst economic challenges.
As AI technologies become increasingly integrated into businesses, their impact is set to soar even higher in the coming years. In this article, we will embark on an exploration of the latest innovations and emerging trends that are propelling industries forward, opening up new realms of possibilities for companies worldwide.
AI Wearable Technology:
Lucyd
, the trailblazing smart eyewear brand, is redefining how students access information with its groundbreaking ChatGPT enabled eyewear. This cutting-edge wearable allows students to seamlessly interact with AI-powered virtual assistants, enhancing their learning experiences and fostering greater productivity.
AI in Expanding Language Models
: '
Stability AI
,' renowned for its Stable Diffusion image-generation and editing service, introduces two new Large Language Models (LLMs) named FreeWilly1 and FreeWilly2. These advanced language models are set to revolutionize natural language processing, opening up new possibilities in communication and creativity.
Empowering Generative AI:
Floatbot.AI presents
Agent M
, a groundbreaking framework designed to develop master agents using Large Language Models (LLM) or ChatGPT. With the power of generative AI, Agent M can tackle complex tasks and drive innovation across various industries.
Revolutionizing AI Robotics:
DeepMind's 'RT-2 AI'
marks a significant milestone by translating vision and language into actionable instructions for robotic control. This revolutionary model learns from both web and robotics data, showcasing adaptability and the ability to perform novel tasks without explicit training.
AI for Security:
ZeroEyes
, an innovative company, aims to prevent mass shootings and gun-related violence using AI and security cameras. This AI-powered solution holds the potential to enhance public safety and protect lives.
Exciting Trends in Various Categories:
In addition to AI advancements, entrepreneurs should also be attuned to exciting trends across diverse categories. Here are a few noteworthy developments:
Toronto's Culinary Transformation:
Knorr
takes up the mission to prove that home-cooked meals can be just as delightful, convenient, and nutritious as fast food. Through their pop-up takeout joint called Yummy K's in Toronto, Knorr showcases the delicious possibilities of home cooking, encouraging a healthier and tastier lifestyle.
Eco-Friendly Laundry Innovation
:
Spot Detergent
, a leading direct-to-consumer laundry detergent company, revolutionizes the industry with the launch of their innovative eco-friendly spot detergent sheets. This eco-conscious solution reduces waste and promotes sustainability in daily laundry routines.
Tech meets Fashion:
I
NMO Air2 wireless AR glasses
challenge the notion that VR and AR eyewear must be cumbersome. This sleek and elegant design brings together technology and style, offering users an immersive augmented reality experience without compromising on aesthetics.
Awe-Inspiring Keyboard Caps:
Drop unveils
Awekeys
, an exquisite set of keyboard caps designed to attach to mechanical keyboards. Combining elements of design and science, Awekeys elevate keyboard aesthetics while enhancing the typing experience for users.
As businesses continue to allocate resources towards these trends, we can expect increased funding and accelerated product development in the coming years. Staying ahead in the competitive market requires businesses to closely monitor and adapt to key trends. Those that embrace innovation based on these emerging trends position themselves to thrive in the ever-changing business landscape. By remaining agile and responsive, companies can carve a path to success and establish themselves as industry leaders. The future belongs to those who can navigate these currents of change and adapt their strategies accordingly.