Future Festival on Notable.ca
Notable Life Provides Its Review of Future Festival 2017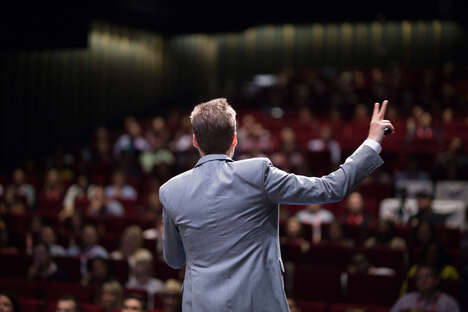 While
Future Festival
2017 may have wrapped up here in Toronto, many attendees are still buzzing with the energy of the conference. One attendee from
Notable Life
-- "Canada's leading online lifestyle magazine for driven young professionals" -- explains that the event was a fully immersive experience that provided "no shortage of great new ideas." For her, highlights included Trend Hunter CEO
Jeremy Gutsche
's opening keynote based on the ideas from his New York Times bestselling book 'Better and Faster,' as well as the interactive urban excursions known as 'Trend Safaris.' Overall, Notable Life notes that the experience was a must-attend for anyone in innovation and clearly laid the groundwork for what's to come in 2018.
The Future Festival Highlights Better, Faster Ideas
"Offering an interactive experience of networking, trend research and exploring the best of Toronto, the Future Festival asked participants to choose from over 30 innovative Trend Safaris. These experiences spanned a variety of themes, from food, drink and retail, to tech and wellness. They included things like 'Yoga with a Brain Reader,' 'Laser-Engraving Bakeries,' '3D-Printed Selfie Studios,' 'Sour Beer Tastings,' 'Culture-Focused Barber Shops,' 'Gamified Team-Building' and 'Indoor Water Sport Workouts,' plus many more. The purpose of these experiences was to offer context for the content presented at Future Festival."
Read the full article on Notable.ca
here
.