Editorial Snapshot
The Most Innovative Trends this Week - September 6, 2023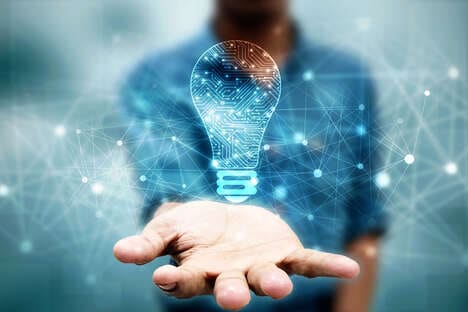 In the ever-evolving landscape of technology, artificial intelligence (AI) stands as a beacon of innovation, offering businesses transformative opportunities. From revolutionizing pet care to reshaping fashion and beyond, AI's potential knows no bounds. Join us on a journey into the realm of AI-powered advancements, where every breakthrough holds the promise of redefining industries and capturing market potential. As we delve into the intricate dance between AI and business, be prepared to uncover the captivating possibilities that lie ahead, shaping the future in ways both unforeseen and exhilarating.
The integration of AI is reshaping industries, unfurling unparalleled opportunities. Below, we delve into awe-inspiring breakthroughs:
AI in Petcare:
In the realm of pet care,
Halo
has introduced its groundbreaking innovation, the Halo Collar 3. Developed in collaboration with renowned dog behaviorist Cesar Millan, this collar represents the pinnacle of GPS dog fence technology. The Halo Collar 3 integrates advanced hardware with PrecisionGPS™ software, powered by AI and machine learning. It's a significant leap forward in ensuring the safety and well-being of our furry companions.
AI in Speechwriting:
Weddings are momentous occasions, and delivering the perfect speech is often a daunting task. Enter Bridesmaid for Hire with its innovative
AI Maid of Honor Speech Writing Tool
. This tool offers a solution to one of the most common wedding challenges, helping bridesmaids and maid of honors craft heartfelt speeches that will be remembered for years to come.
AI in Home Cleaning:
IFA 2023 witnessed the debut of Dreame Technology's flagship robotic vacuum, the
L20 Ultra.
Featuring industry-leading MopExtend technology driven by artificial intelligence, this vacuum promises to revolutionize home cleaning. With advanced AI capabilities, it adapts to your home's unique needs, ensuring a pristine living space with minimal effort.
AI in Music:
The music industry faces complex challenges, from licensing issues to connecting artists with content creators.
Incantio
, an AI-powered music platform, has set out to revolutionize sync licensing. By leveraging AI, it simplifies the process of matching music content with creators and addressing the intricacies of music licensing and publishing.
AI in Fashion:
In an age where smartphones are indispensable, the conceptual
Honor V Purse
envisions a seamless fusion of technology and fashion. This innovative accessory seeks to elevate the smartphone into a mainstay part of any outfit, redefining the intersection of tech and style.
Exploring Emerging Trends in Varied Categories

Amid AI's march, other intriguing trends beckon entrepreneurs to the horizon of innovation. Below, we spotlight these promising developments:
Lifestyle and Gaming:
Avid fans of the video game franchise
Final Fantasy XIV
now have a unique way to celebrate its anniversary. The Nagahama Roman Beer Company in Japan has crafted a range of whiskeys inspired by the game. These distinctive spirits serve as a testament to the enduring appeal of gaming and its ability to inspire creativity beyond the virtual world.
Eco-Friendly Transportation:
In the realm of eco-friendly transportation,
Pi-POP
has unveiled its Third-Generation ebike. What sets it apart is its battery-free design, relying on a supercapacitor to store electricity. This innovative approach eliminates the need for traditional lithium-ion batteries and charging, marking a significant stride towards sustainable urban mobility.
Social Impact:
The mental health non-profit organization,
To Write Love on Her Arms
, is making a profound impact with its 12th annual suicide prevention campaign. Through education, support, and awareness, this campaign highlights the importance of addressing mental health challenges and fostering a community of hope and resilience.
In this exploration of AI and its profound impact on various industries, we've witnessed the emergence of groundbreaking innovations that transcend boundaries and elevate business possibilities. As we conclude this journey, remember that AI is not just a technological marvel; it's a catalyst for business transformation. The allure of AI lies in its ability to continually push the boundaries of what's possible, and as we embrace its potential, we open doors to new horizons and uncharted opportunities. As the future unfolds, one thing is certain: the synergy between AI and business will continue to be a source of intrigue and inspiration, shaping industries and society for years to come. So, stay tuned, for the story of AI and business is far from over—it's just beginning.